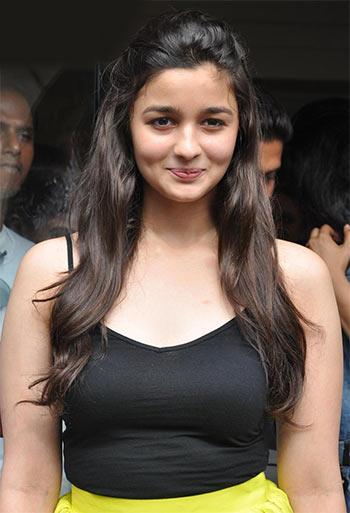 Alia Bhatt has reportedly bought her own place, and is ready to move out of her parents' home. The new house is a stone's throw from her family home in Juhu, suburban Mumbai.

The home is being done up by Alia's mother Soni Razdan.

"It's all very new for me," Alia gushes. "I've lived all my life with my parents but I need my own place now. I made sure I got a place close to my parents' home. You step out of my old home and you step into the new home."

Her maternal grandfather, who is 87 years old, has helped Alia with designing her new apartment. "My grandfather is an architect and still active professionally. My mother and I have inherited our aesthetic sense from him. My nanaji and mother are taking care of the details of my new home."

The one most unhappy with her decision is her father Mahesh Bhatt.

"He was like. 'Why do you have to move out? Why do you need your own place when you've all the privacy that you need right here in this house?' When I tried to convince him that I had to find my own place, he insisted that there must be a room for him in my new home. I've tried explain to him that I am just a breath away. But he is unconvinced. I guess dads will be dads," Alia says.

She intends to move into her place early next year, as "there's still a lot of work to be done in the new place."

Alia's sister Shaheen will also move in with her. "I wouldn't be able to sleep all alone in my new place," Alia explains.
Photograph: Abhijit Mhamunkar