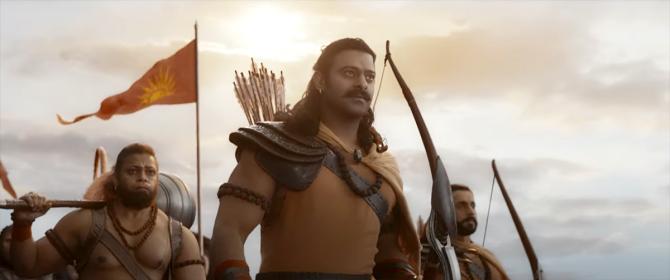 When you tell a story, it needs to come from your heart.
And that's the feeling you get when you watch the trailer of Adipurush, based on the Ramayana.
Producer Bhushan Kumar and Director Om Raut seem to have invested heavily, emotionally and financially in the movie.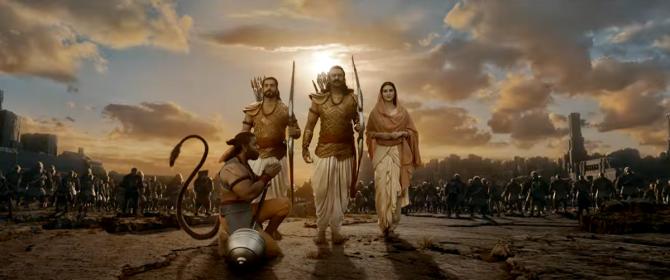 This feeling was missing when the film's teaser appeared last October.
People felt that the makers had made a mockery of the Ramayana.
But it looks like Raut has pulled his socks up and ensured that the trailer looked like a magnum opus.
The dialogues, music, performances and direction works brilliantly, except for one thing: The animation.
The animation totally spoils the show.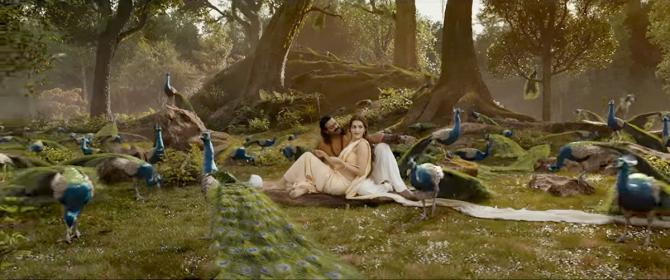 Raut has gone so deep into the animation that he forgets he's making a classic, not an animation movie.
Prabhas and Kriti Sanon try their best to perform and one wishes that Manoj Muntashir's dialogues didn't get lost in those animated faces.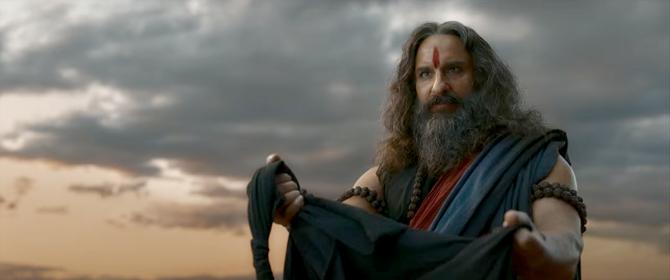 Saif Ali Khan makes his presence felt as Ravan even with a fleeting appearance in the trailer.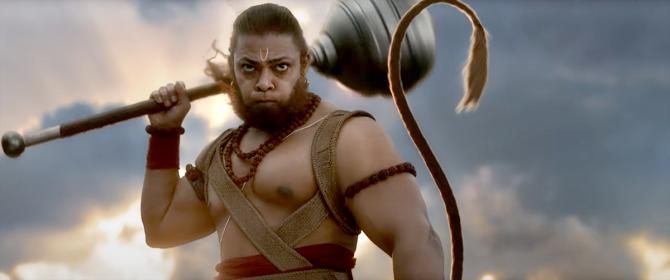 The background chants of Jai Shri Ram gives you goosebumps until animated avatars of Lord Hanuman and Laxman turn up and take away the impact.
The beauty of Ramanand Sagar's television epic Ramayan in the 1980s was that it told the story with emotion and heart.
Just wish Om Raut had stuck to that, and kept the excessive animation out.
Adipurush releases on June 16.