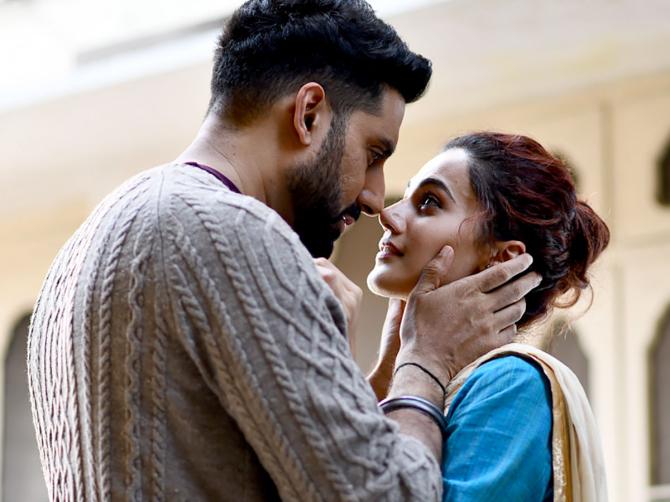 Abhishek Bachchan's career is looking up.
After making his OTT debut with Breathe 2, AB Jr has two important films coming up: Kookie Gulati's The Big Bull and Anurag Basu's Ludo.
If all goes well, Abhishek will now move on to his third significant performance-oriented project.
He is all set to encore his part as the gentle husband to his wild wife (Taapsee Pannu) in Anurag Kashyap's Manmarziyan.
During the making of the 2018 film, Abhishek had got along with Anurag like a house on fire.
Gulab Jamun was to feature Abhishek with wife Aishwarya, but the project fell through.
Anurag is apparently planning a sequel to Manmarziyan with the same cast of Abhishek, Taapsee and Vicky Kaushal.
Abhishek is also in talks with his all-time favourite Mani Ratnam for another film after Guru and Raavan.
"I don't think I planned this phase," Abhishek tells Subhash K Jha.
"An actor pours his all into every project. It is not in his hands how the film is eventually received by the audience. You win some, you lose some. I suppose I'm winning some right now."