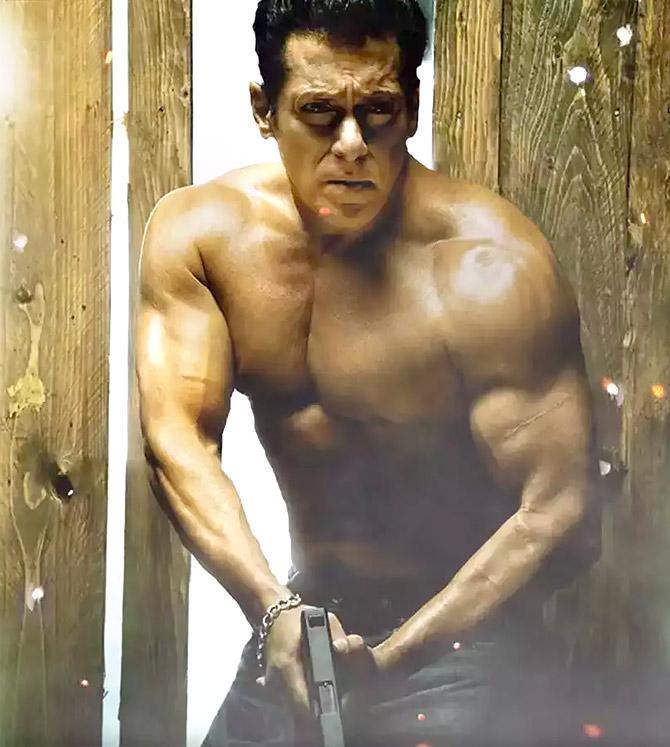 Like Amitabh Bachchan's grim, joyless, cop Vijay in Zanjeer, Salman Khan's khaki dressed Radhe in Radhe: India's Most Wanted won't sing songs on screen.
At least that's the plan for now. A source very close to the film reasoned with Subhash K Jha, "You tell me. does it make any sense for a no-nonsense cop to burst into song for no rhyme or reason?"
"It's okay for Salman's Chulbul Pandey (his cop character from Dabangg) to sing and dance, as he's a full-on masti-khor. But Radhe is different," the source adds.
Apparently the whole idea of doing two cop franchises with Salman is to keep them as separate from one another as possible.
Hence, while Chulbul Pandey in Dabangg will do all things chulbul (naughty), Radhe is in a more serious space.
One doesn't know if eventually Salman's Radhe will give into market demands and surrender to the temptation of a song and jig. But for now, no singing for Radhe.
About its release, Director Prabhudheva says it all depends on the lockdown. "We have just a small portion of shooting left. No more than 3-4 days. The post-production is on and we can come anytime now that the theatres are open again," says Prabhu, admitting that it will be difficult to get audiences back into theatres.
"If anyone can do this (get audiences back into theatres) it is Salman Sir. He is the hope after Corona."