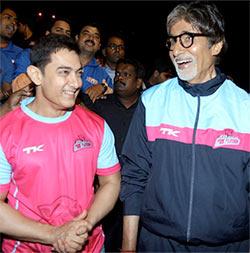 The latest Bollywood updates.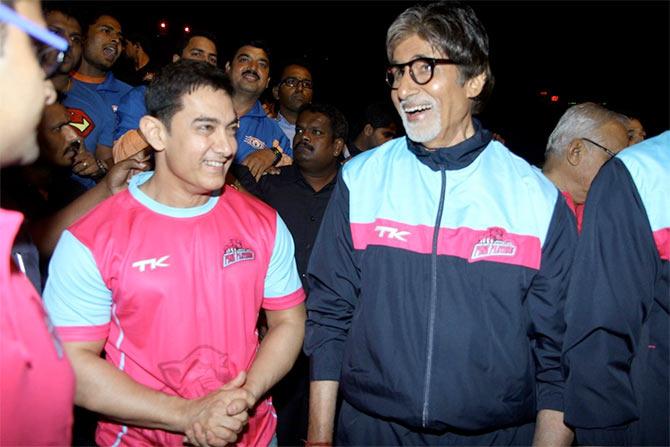 Amitabh Bachchan and Aamir Khan are all set to come together for Yash Raj Films' Thugs of Hindostan.
The actors will share screen space for the first time in the movie, to be directed by Dhoom 3 helmer Vijay Krishna Acharya.
Aamir said he is excited to work with his icon, whom he has admired all his life.
'Finally the moment I have been waiting for has come... To work with my icon, Mr Bachchan! Thanks Adi, Victor, for 'Thugs of Hindostan'. I'm too thirlled to be working with the actor I have admired all my life,' Aamir posted on Twitter.
The actor, who is geared up for the release of biopic Dangal which features him in the lead role of Mahavir Singh Phogat, will start shooting for the YRF project early next year.
The leading lady of the film is yet to be announced soon.
Thugs of Hindostan is slated to release on Diwali 2018.
***
Shreyas Talpade to helm Poshter Boyz Hindi remake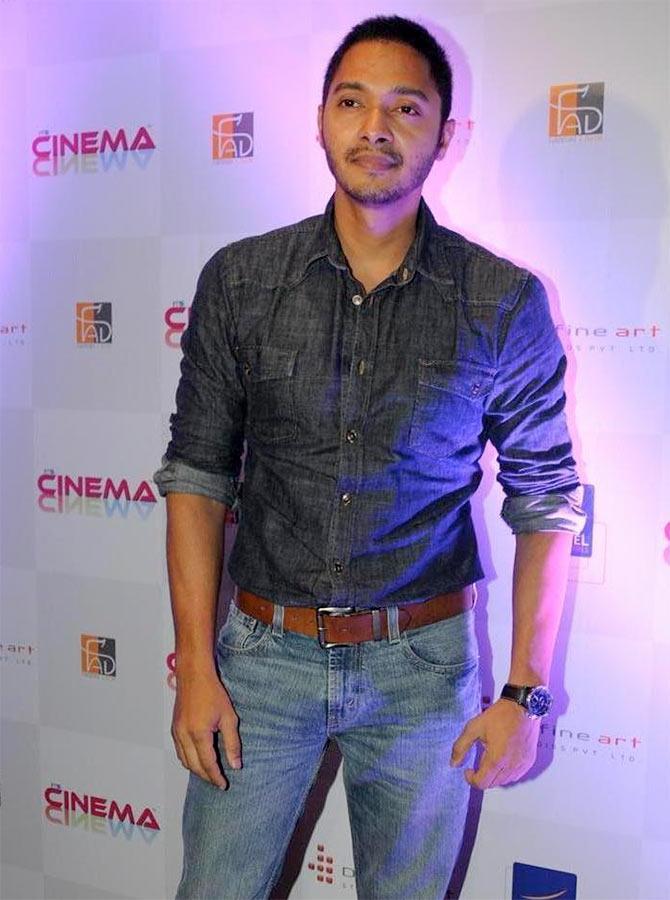 Shreyas Talpade has confirmed that he is going to make the Hindi remake of the satirical Marathi movie Poshter Boyz.
Reportedly his directorial debut, the 40-year old actor in a recent interview said, "Poster boys is happening in Hindi, I am producing, directing as well as acting in the film. The third sequel of Golmaal will also happen next year."
Speaking about his upcoming Marathi venture, the actor said, "Wah Taj is about a Maharashtra farmer, who stands outside the Taj Mahal in Agra and claims the land on which Taj is built is his and asks the authority to give it back to him. People will get to know whether he gets the land or not on September 23."
Shreyas will be seen opposite Manjari Phadnis in the drama film.
Photographs: Rediff Archives