Ranveer Singh is funny, and he knows it!
Ranveer Singh hasn't tried his hand at a full-fledged comedy movie and it's time he does.
He has such a fantastic sense of humour that he would be really ace at it.
Check out his fun Instagram posts, and see what we mean.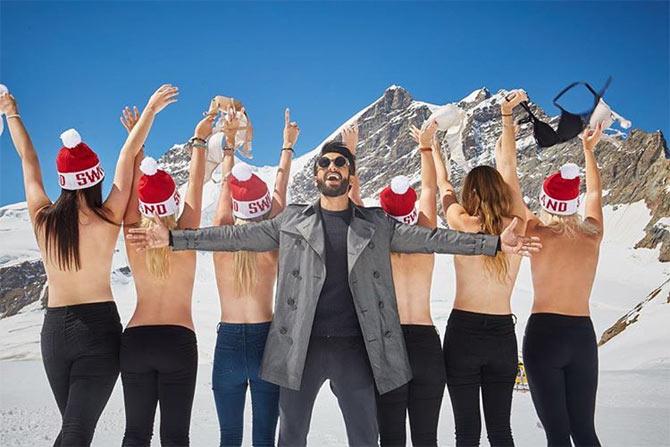 Who else but Ranveer can be so bindas on his Swiss holiday?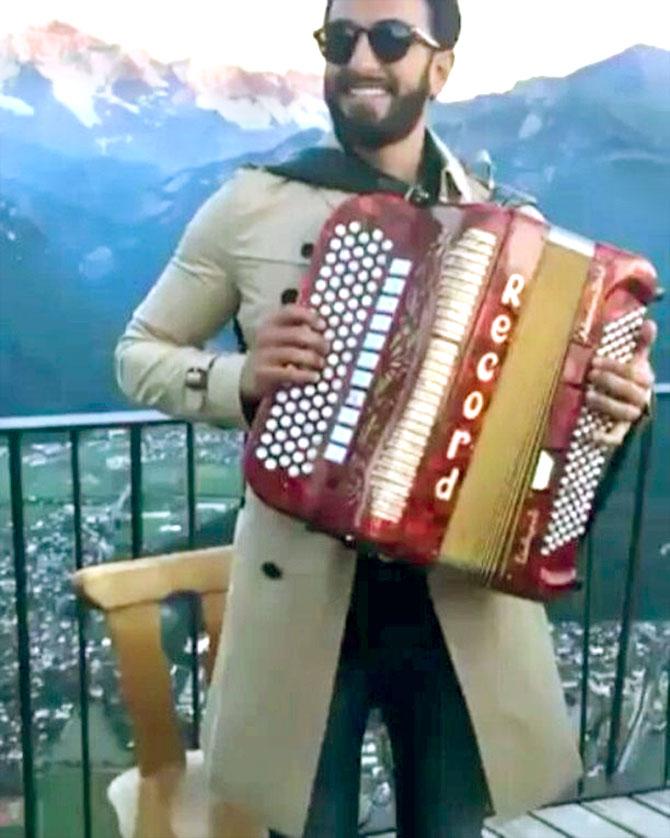 When Ranveer decides to sing Pardesi Pardesi Jaana Nahi in Switzerland for the confused tourists, laughter is what follows.
Ranveer's a Govinda fan, and even dresses up like him!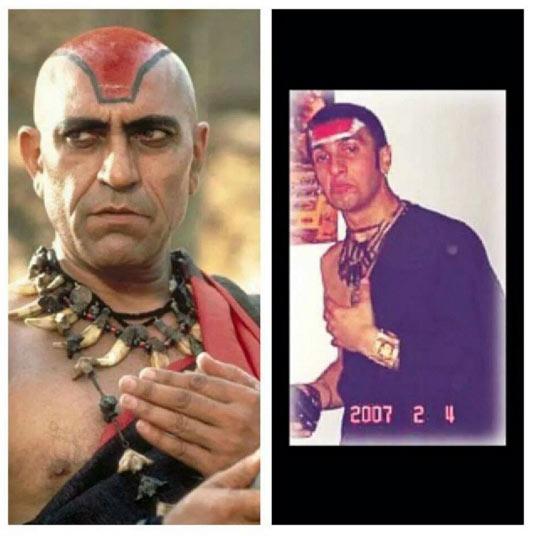 Yes, Ranveer likes to dress up like his idols.
He makes a good impression as Amrish Puri in Indiana Jones and the Temple of Doom.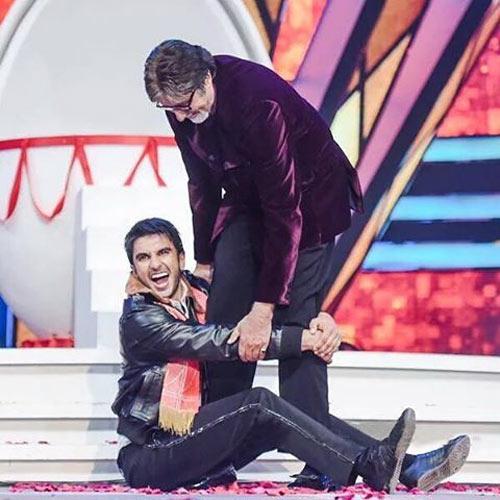 Ranveer seems to be a big fan of Amitabh Bachchan -- but since he couldn't find time to grab identical clothes at 2016's TOIFA, he preferred to grab the Big B's legs!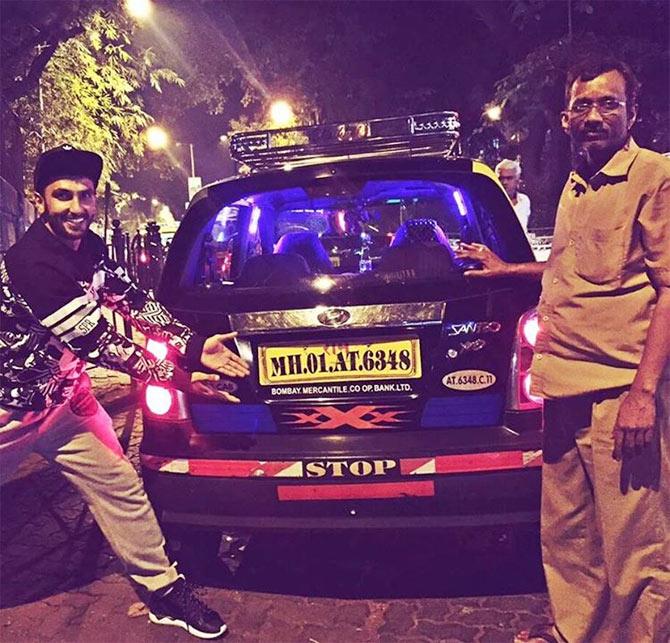 While Ranveer's 'good friend' Deepika Padukone is busy making waves in Hollywood with xXX, he is trying to catch up with the letters in Mumbai cabs.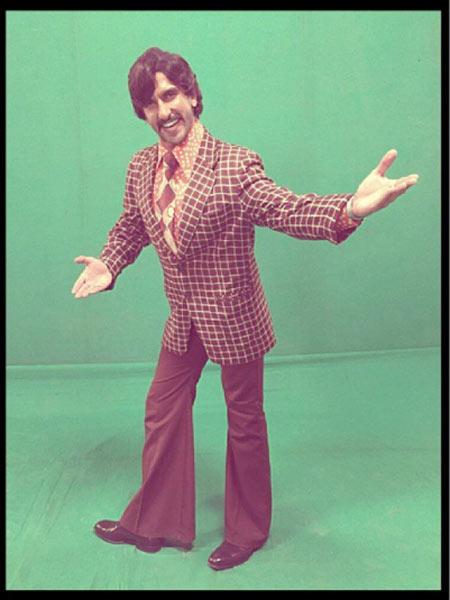 'Hallo Frandzz,' Ranveer greets his followers.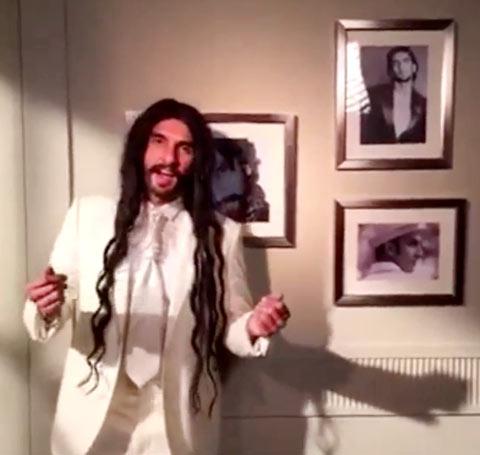 Ranveer sings Taher Shah's Eye To Eye and does an amazing job at it!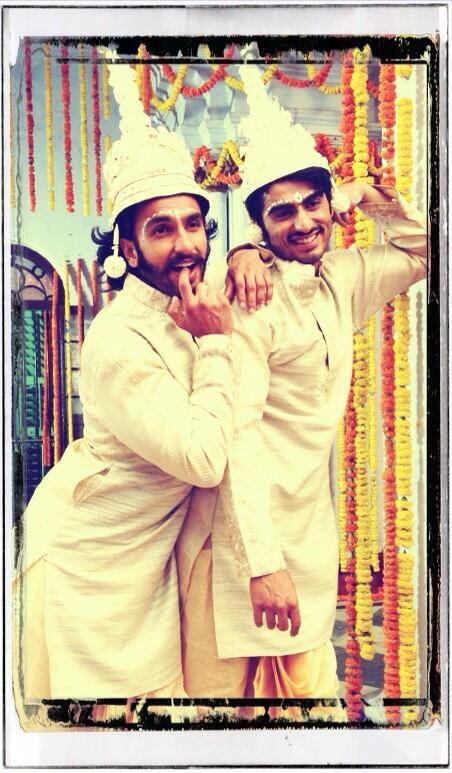 Ranveer and his BFF Arjun Kapoor take a break goofing around on the sets of their film Gunday.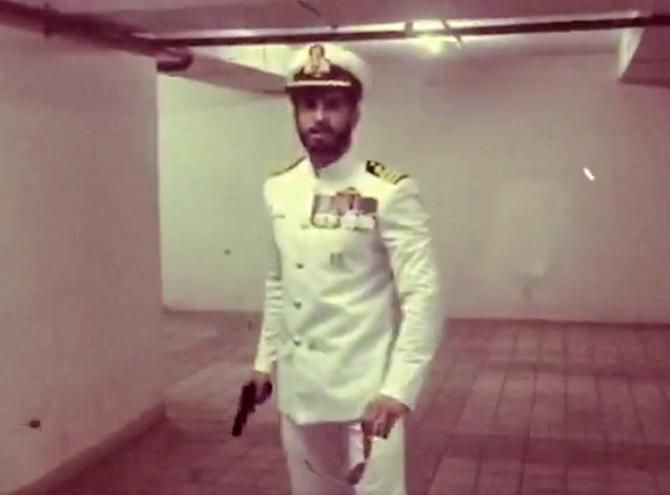 You have to watch his Chupa Rustom act.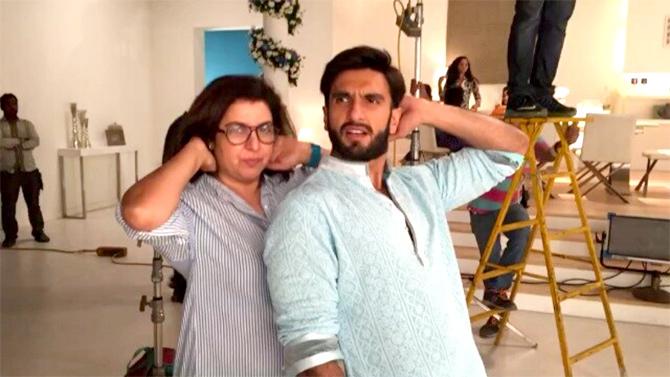 Ranveer and Farah Khan giving a new twist to the tatad-tatad signature step.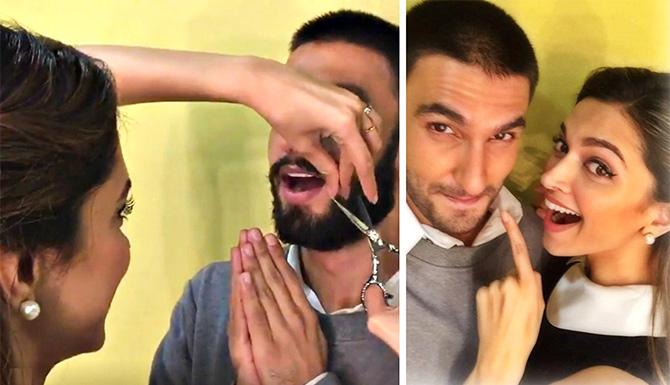 When 'Mastani' Deepika Padukone cut off 'Bajirao' Ranveer Singh's mustache...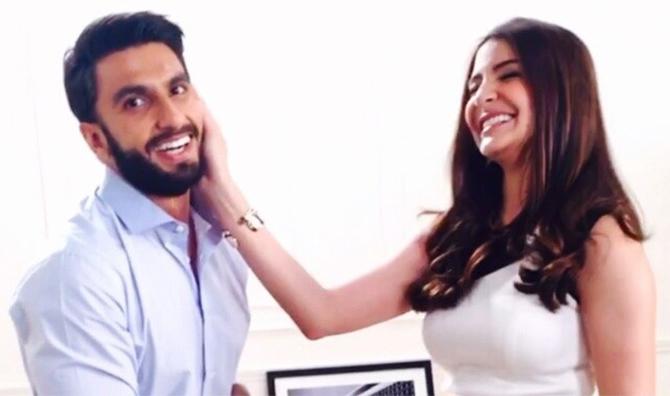 'Hayye kitna susheel ladka hai,' Ranveer captions this but was that on Anushka's mind too?
P.S.- We want to know from where do you get these genius ideas, Ranveer? And how so much energy, just how?