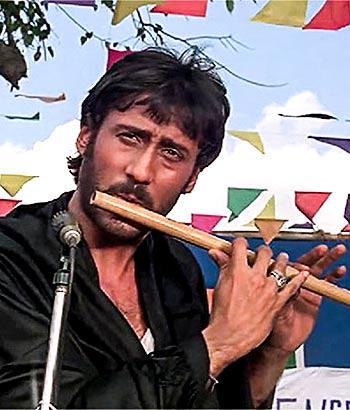 Actors do all sorts of things to appear larger than life and sport stardom like it's their sole identity. Not Jackie Shroff, he is indifferent to all the fuss and fascination Bollywood revels in.
Effortlessly macho and stylish, his personality is a model blend of heft and sensuality -- one that discerning filmmakers molded to create magic on screen and lesser ones squandered away in vain.
What remains untouched is his beautiful, bindaas imagery.
Alternating between nonchalant, free-spirited, modest, whimsical, suave and earthy, Jackie aka Jaggu Dada has endeared his loyal fans over the decades as an icon of affability and accessibility through wonderful (and despite woeful) films.
On his 60th birthday, we recall the 10 times Hindi cinema's beloved Bhidu was the epitome of cool.
Hero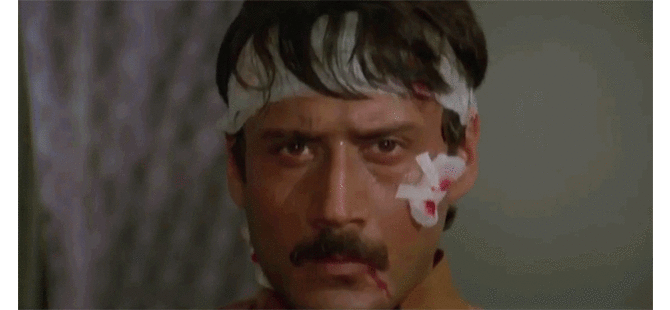 And this is how the wounded Hindi film hero prepares to go to war for love. Bandage, check. Leather jacket, check. Knife, check. Flute, check. Sunglasses, check. Helmet, check. Rainstorm, check, check, check.


Parinda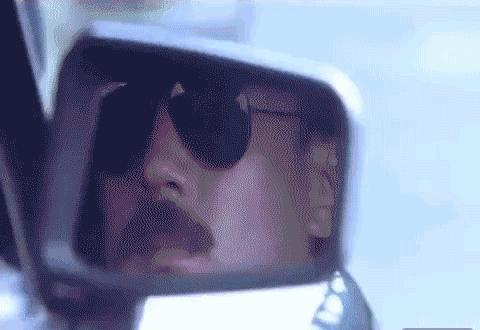 But when you're Jackie Shroff, you make a swell statement even when you do exactly the opposite of the above.


Ram Lakhan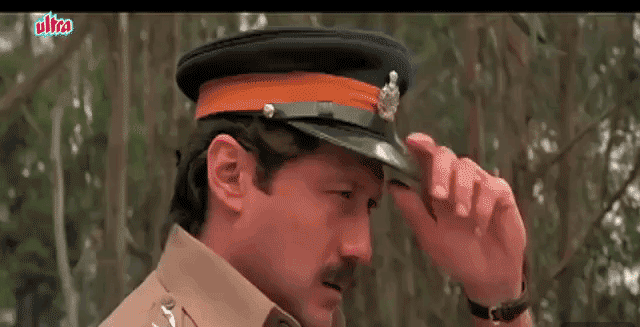 That swaggering feeling when you trounce Amrish Puri's ego in reel life.


Tridev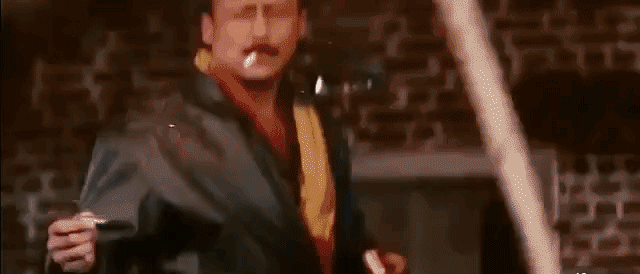 Anyone can wrap a bandhani dupatta around a leather jacket but unless Jackie's coolness is part of the combo, it's neither sexy nor Tridev.
1942: A Love Story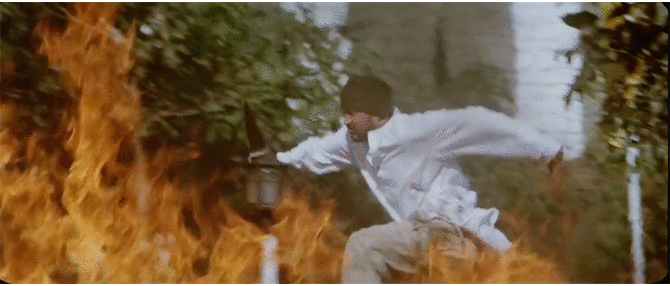 Charging through raging fire to stop the British from hanging the guy liked by the girl he likes is both grand and gallant.
Gardish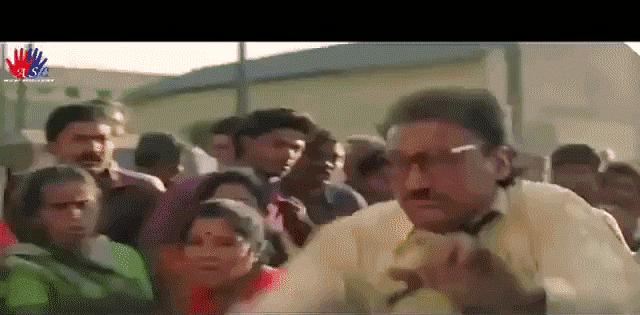 Never, ever mess with the Hero's daddy. Here comes Bhidu-lee!
Rangeela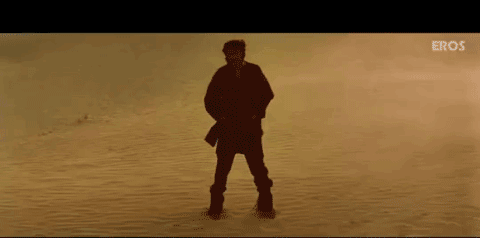 Back when swag hadn't caught on, it just went by the name of Jackie.
Karma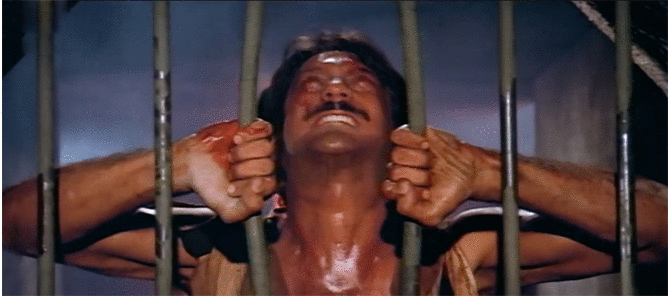 When Jackie got into Hulk mode to rescue the boss's wife from the bad guy's dungeon!


Palay Khan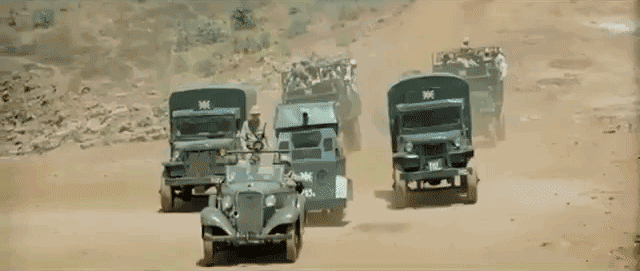 In this Lion of the Desert inspired costume drama, Jackie pops out of a hole to let loose a furious Gatling gun on a convoy of armed troops.
100 Days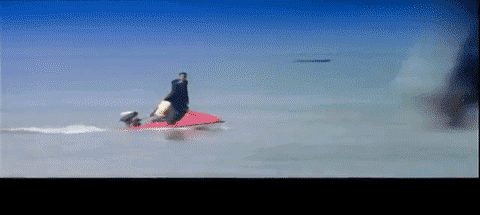 Trust Jaggu Dada to make a grand first impression on his first date.