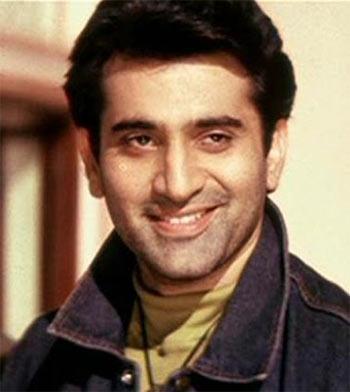 'Armaan Kohli had been signed up for Kuljeet Singh's role. But I forced Aditya Chopra to take my screen test.'
Parmeet Sethi looks back.
We continue our special series on Dilwale Dulhaniya Le Jayenge, Hindi cinema's longest-running film that will complete 1,000 weeks on December 12.
Like the other members of the cast Farida Jalal, Satish Shah, Pooja Ruparel and Anupam Kher and Mandira Bedi, Parmeet Sethi has some fond memories of the film.
Parmeet reveals to Sonil Dedhia/ Rediff.com that how he had to convince Aditya Chopra to cast him in the film.
On DDLJ completing 1,000 weeks
We never thought it would break so many records and run for 1,000 weeks.
Back then, it was a refreshing change from the films that were being made. The film was a complete package and looks fresh even today.
How he became a part of DDLJ
Armaan Kohli had been signed up for Kuljeet Singh's role. But I forced Adi (Aditya Chopra) to take my screen test.
Adi wanted somebody with a negative and tough image. He told me I didn't have that image.
At that time, people had appreciated my positive role in the television series Dastaan. I had to beg Adi to give me a chance, so that I could prove that I was his Kuljeet.
When he said yes, I prepared really hard for my character.
On the day of the audition, I dressed in character and gave the performance of my life. At first, Adi didn't utter a word but after a few minutes, he smiled and nodded. "You are the Kuljeet I was looking for," he said.
I didn't react then but once I reached my car, I screamed my lungs out (Laughs).
Shooting DDLJ
I cannot forget the first day of the shoot.
My introduction scene in the movie was supposed to be a macho entry. I was supposed to come galloping on a horse. But I wasn't aware that it was a jungli ghoda (wild horse).
The team had not informed me about this.
As I was waiting for Adi to start the shot, the horse started galloping and I just could not control it. By the time he stopped, I was hanging from its neck (laughs). I recovered quickly but for a moment, I thought it was the end of my life.
Today, I can joke about this particular scene but at that time, I was very scared (laughs).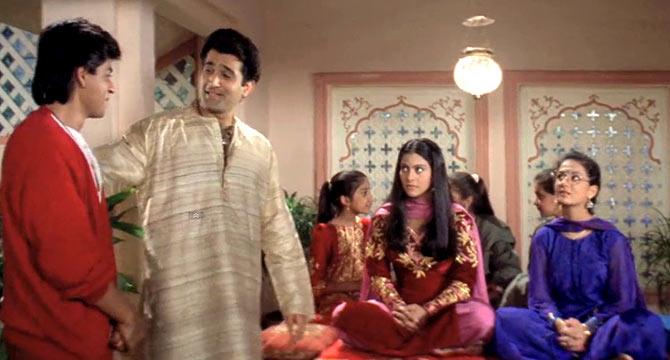 Image: Shah Rukh Khan, Parmeet Sethi, Kajol and Pooja Ruparel in Dilwale Dulhaniya Le Jayenege.
Why DDLJ is relevant even today
It is all because of Aditya Chopra.
I remember the narration he gave us. Whatever he narrated, every detail, was a part of the film.
The story is universal even today, so that today's youth can still connect with it. It will always remain evergreen.