Like Slumdog Millionaire, RRR will remain a one-time phenomenon until another big, larger-than-life Indian film connects with critics in the West, predicts Aseem Chhabra.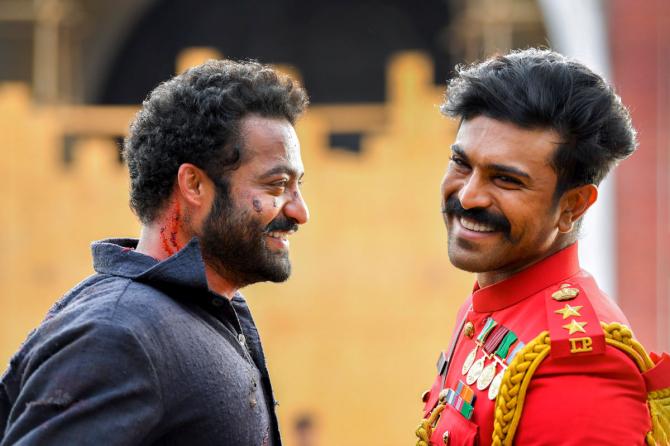 Fourteen years ago, a little-known British film set in India swept the Golden Globes.
Even though this small film with an estimated budget of $15 million would end up grossing over $378 million worldwide, at that moment -- in January 2009 -- many people wondered what this film was about.
Danny Boyle's Slumdog Millionaire had won the audience award at the Toronto International Film Festival. But the film was still in limited release in the US when it won the Golden Globes for Best Motion Picture (Drama), Best Director, Best Screenplay and Best Original Score.
It would eventually sweep the Oscars as well, winning eight awards.
The picture is somewhat different for S S Rajamouli's RRR.
The first Indian film since Slumdog Millionaire (although that was a British production) to capture the hearts and minds of Western critics and audience, RRR was a hit in India and then became a phenomenon outside the country, especially in the US. To date, it has grossed $155 million worldwide.
RRR opened in US theatres for the Diaspora market in March 2022, coinciding with its release in India.
Later, in the summer, it was picked up by a small distribution outlet, the New York-based Variance Films, which worked in collaboration with Sarigama Cinemas and Raftar Creations, and brought the film to mainstream theatres.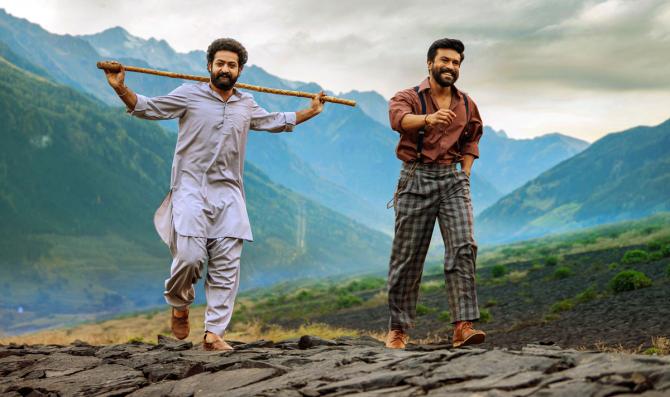 The film became an unexpected success, surprising many observers of Indian films in international markets. (Full disclosure here, I am not a fan of the film).
From a strong review in The New York Times ('Scenes of glorious excess make the screen hum with energy in the latest feature from S S Rajamouli,' the Times critic wrote), to trade publications, and smaller local newspapers and websites across the US, the film just took off with critics.
It is hard to say what led to this love for RRR.
Perhaps it is just because American critics do not have a full grasp of mainstream Indian films, with action, masala, songs and dances.
A film-maker friend, also not a fan of RRR, described the film as 'the great desi minstrel show' where 'brown clowns go all over-the-top'.
The film's conservative outlook, in line with the politics of the current political apparatus in India, did not have any impact on the Western critics.
But the masala Rajamouli concocted with all the excessive CGI-produced action sequences just hit the right spot with American critics and audiences.
We have seen videos of the Naatu Naatu song being performed in American movie theatres, impromptu dances by Indian American fans of Rajamouli, while white audiences watch in rapt attention.
Rajamouli himself has attended many of these energised, raucous, screenings.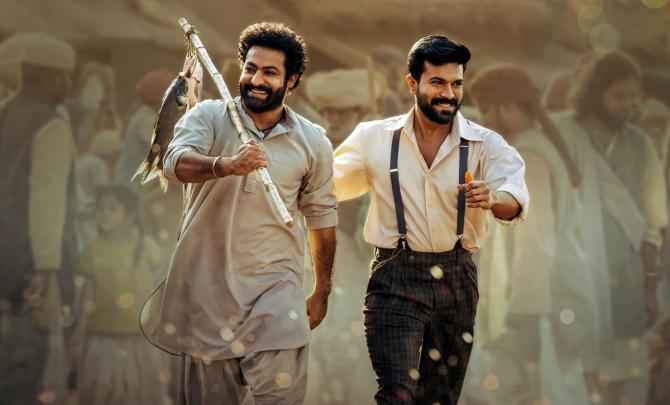 Today, RRR rates 98 percent fresh on Rotten Tomatoes scale.
The film and Rajamouli have already won numerous critics association awards. Just this past week, Rajamouli won the Best Director award presented by the prestigious New York Film Critics Circle. He was recognised over far better-known names such as Steven Spielberg (The Fabelmans) and Martin McDonagh (The Banshees of Inisherin).
But will all this love for RRR translate into other major awards, starting with the Golden Globes?
This much is clear: The film will not sweep the Globes like Slumdog Millionaire. RRR is nominated in only two categories: Best Foreign Language film and Best Song.
I think Naatu Naatu will win the Globe for Best Song, although it has a healthy competition from Ciao Papa from Guillermo del Toro's Pinocchio and also songs performed by Lady Gaga (Hold My Hand from Top Gun: Maverick), Taylor Swift (Carolina from Where the Crawdads Sing) and Rihanna (Lift Me Up from Black Panther: Wakanda Forever).
The Naatu Naatu song sequence has just the right energy that will lift it up over and above the other nominees in this category.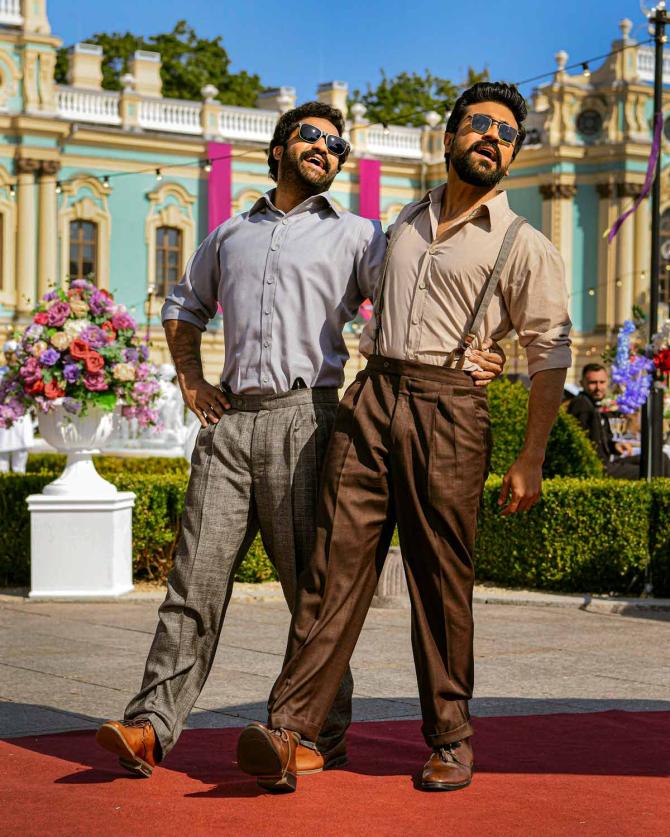 The foreign language film category is a different story.
The German entry All Quiet On The Western Front, Belgium's Cannes winner Close, Korea's Decision To Leave (also a Cannes winner) and Argentina's Argentina, 1985 are definitely stronger and much better films as compared to RRR.
Of course, anything can happen, but my sense is that even though it is a crowd-pleaser, RRR has less of a chance here.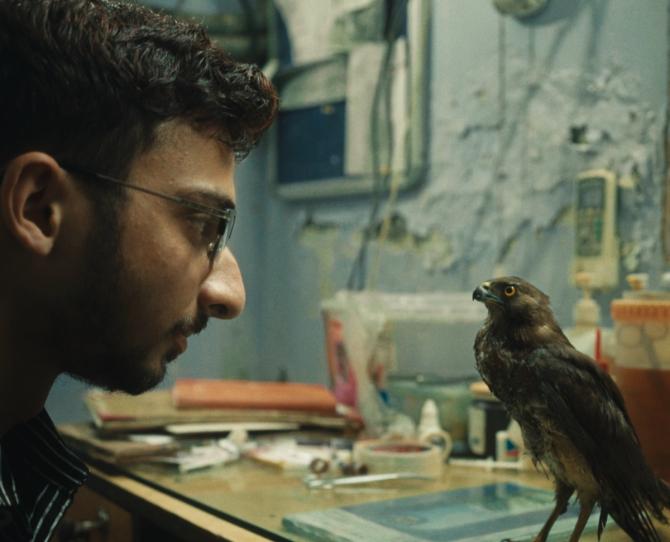 There are awards beyond the Globes.
The British Film Academy Awards will be held on February 19. The final nominations will be announced a month earlier.
But in the long list of the nominees announced last week, RRR was mentioned in only one category: Films Not in English Language (the equivalent of Best International Feature at the Oscars).
There are nine other films in the long list, which will be shortened to five final nominations.
BAFTA, unfortunately, does not give an award in the Best Song category.
There is another Indian film in the BAFTA long list: Shaunak Sen's terrific All That Breathes, that won top documentary awards at last year's Sundance and Cannes film festivals.
In between the BAFTAs and the Oscars -- the official ceremony is on March 12 -- there are several guild awards, including writers, editors, actors and producers. But to qualify for those awards, Rajamouli and his team have to be members of those guilds.
The Oscar nominations will be announced on January 24.
The shortlists for 10 categories dropped on December 12 and RRR only found place in one group: Again, for Naatu Naatu as the Best Original Song.
Unlike the BAFTA and Golden Globes, the Academy of Motion Picture Arts and Sciences, the body that hands out the Oscars only accepts one official submission from a country in the Best International Feature category.
India did not send RRR as its official entry, so Rajamouli's film does not show up on that shortlist. But India's entry, Pan Nalin's Last Film Show, is in the running with 14 other foreign language films.
Sen's All That Breathes appears in the shortlist for the Best Documentary Feature Film.
But the Oscar shortlists do not include several other categories, including Best Picture, Director, Actors and more. And even though India did not submit RRR, the film can still qualify in all of those other categories.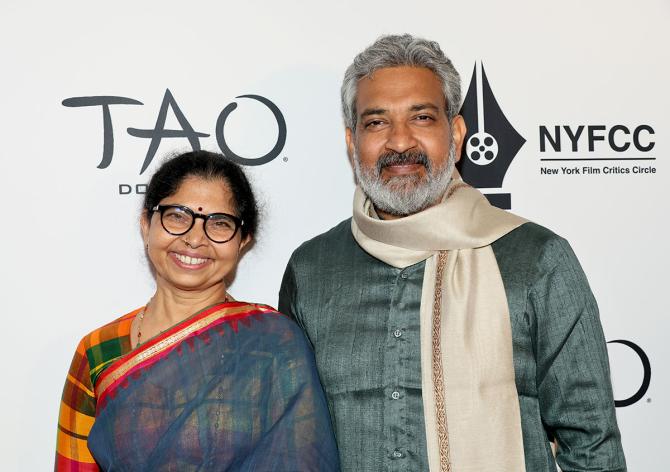 There has been a major public relations campaign to get RRR nominated in these top Oscar categories.
I believe the public relations campaign is starting to create a momentum.
There are projections, mostly by fans of the film, that RRR might just be one of the 10 Best Picture nominee.
There is also a strong chance for Rajamouli getting a Best Director nomination.
I will not say that RRR will win the Best Picture Oscar or a trophy for Rajamouli, but even the nominations will be a great validation for film. Any such recognition with boost Rajamouli's status in the global film world.
Unfortunately, the same critics who have loved RRR are still not ready to give a chance to many other Indian mainstream and indie films.
It is clear that like Slumdog Millionaire, RRR will remain a one-time phenomenon until another big, larger-than-life. Indian film connects with the critics in the west.
India is the largest film-producing country in the world with works in several genres and languages. But most of these films are still waiting to be discovered by the West.