Subhash K Jha gives us an insight into Sanjay Leela Bhansali's Saawariya, as it completes 13 years in November.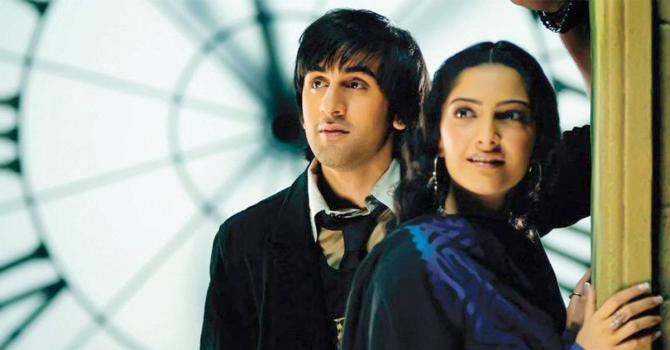 Being a close friend of Sanjay Leela Bhansali, I was closest to his film, Saawariya.
I spent many evenings with his protégés Ranbir Kapoor and Sonam Kapoor and also watched them shoot the film.
It was a revelation.
I could see Ranbir was born for the camera.
He was also fun to be with, mimicking everyone from Shah Rukh Khan to Hrithik Roshan.
When the camera came on, he was transformed like Geeta Bali, Sridevi and his own father Rishi Kapoor (though I still think the senior Kapoor to be a better actor).
When Ranbir danced, he conveyed such joy, such a state of liberation.
It was like watching a male version if Waheeda Rehman doing Aaj Phir Jeene Ki Tammanah Hai.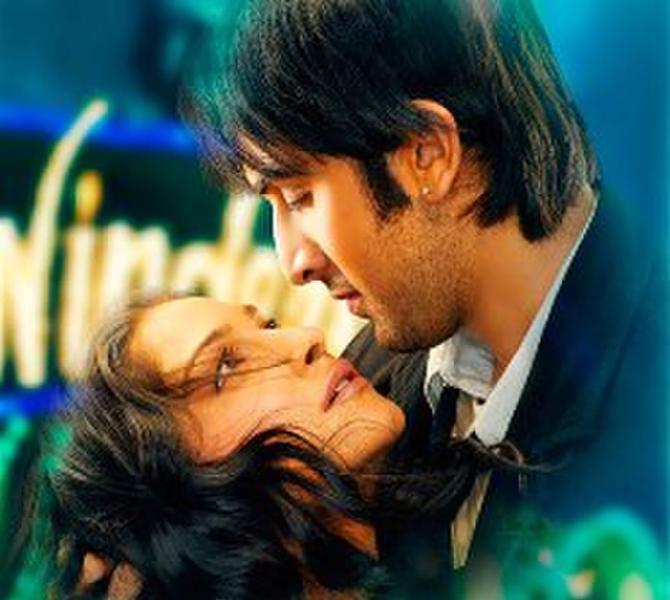 Sonam was not that easy to direct.
She took more time to get into the groove.
I remember, one day, while shooting the song Hamari Jaan Ho Tum, Ranbir got the steps right in one take.
Sonam just couldn't get it.
The entire day passed.
I could see Sanjay getting more and more disturbed as the clock ticked away.
During the shooting in Karjat, Sanjay decided to relieve Sonam from the film.
It took all of my persuasive powers and that of Sanjay's sister Bela (film editor Bela Segal) to dissuade him from the disastrous move.
Of course, all was well eventually and Sonam went on to become a dependable actress.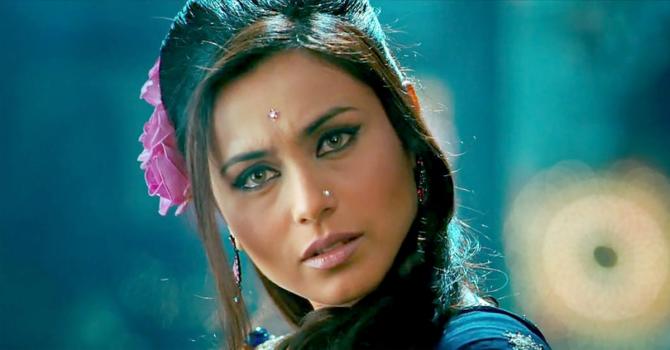 Saawariya was not destined for immediate success.
Its operatic movement and its blue-shaded romance took a long time to register with the audience.
I remember my dear friend Rituparno Ghosh and I embroiled in heated debates over the film.
He hated it the first time. He loved it the second time.
He was gracious enough to call me and apologise.
Saawariya was to Sanjay Leela Bhansali's career what Mera Naam Joker and Kaagaz Ke Phool were to Raj Kapoor and Guru Dutt respectively.
The premiere night itself was a disaster.
Rishi Kapoor didn't like the film and didn't hide that fact.
A leading film-maker known for his glamorous profile and elitist coterie of groupies send text messages to his friends with two words -- 'shit film' -- in a row next to where I was sitting.
The next morning when Saawariya released, everyone associated with the film had disappeared from Sanjay's life.
The next few days very painful for him.
How painful? Ask any successful director when he delivers an unexpected flop.
Today, Saawariya is regarded as a cult film.
I don't think Ranbir Kapoor could ever match the artless ebullience of that performance. You see, back then he didn't know he was so good.