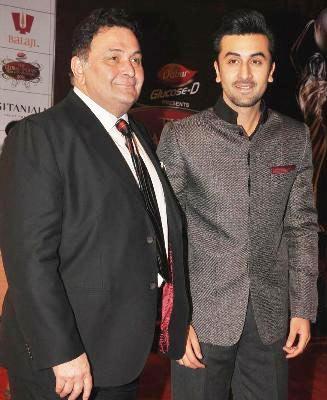 'When we saw Saawariya for the first time, I was aghast.'
'If only Bhansali had told me, I would have dissuaded him.'
Rishi Kapoor gets candid in his memoir, Khullam Khulla: Rishi Kapoor Uncensored.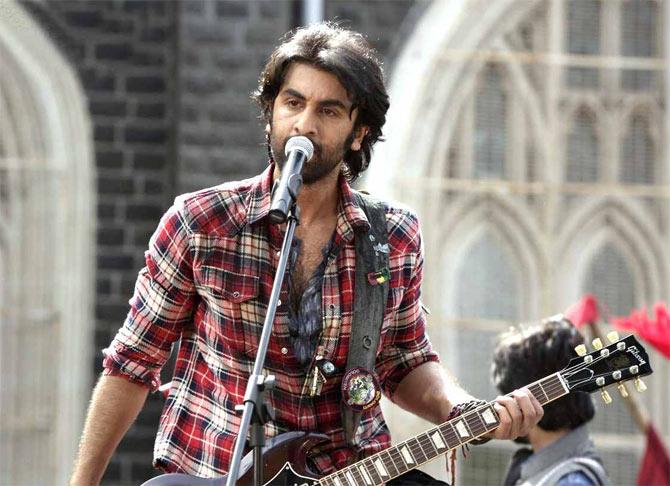 IMAGE: Rishi Kappor is scared of Ranbir's choice of unconventional movies like Rockstar.
Rishi Kapoor has been characteristically 'uncensored' in his memoir, Khullam Khulla: Rishi Kapoor Uncensored.
The actor has revealed several startling incidents from his life, like the time he 'bought' an award for Bobby.
Chintu Kapoor is also critical of his superstar son Ranbir's career. In fact, he doesn't like any of Ranbir's movies!
Read about the unique father-son relationship in this exclusive excerpt from Khullam Khulla: Rishi Kapoor Uncensored.
Excerpted from Khullam Khulla: Rishi Kapoor Uncensored by Rishi Kapoor with Meena Iyer, with kind permission from Harper Collins India, the publishers.
Ranbir was also always clear about what he wanted to do, though he would only talk to his mother about it, never to me.
He wasn't fixated on acting or being a star. He was ready to be a cameraman or a director or a set designer or an editor, as long as it had to do with films.
That's why, when he went to America, he did not join an acting school. He wanted to enrol at the School of Visual Arts in New York. But he did not do well enough in his SAT to get admission to the school of his choice.
When the late Ismail Merchant heard of this, he spoke to the faculty and told them that Ranbir was the grandson of one of India's greatest film-makers. How could they deny him admission?
The school then took him on for his family background in the creative arts.
Ranbir wanted to learn all the facets of film-making. He stayed there for four years, after which he did a crash course in acting at the Lee Strasberg Theatre and Film institute for nine months.
I was not happy about it, but I said, it's your call, and let him study what he wanted. I was against the course at Lee Strasberg because they teach you method acting.
But I also felt that Ranbir should decide for himself what kind of actor he wanted to be. I now think he has picked up the best of both schools of acting.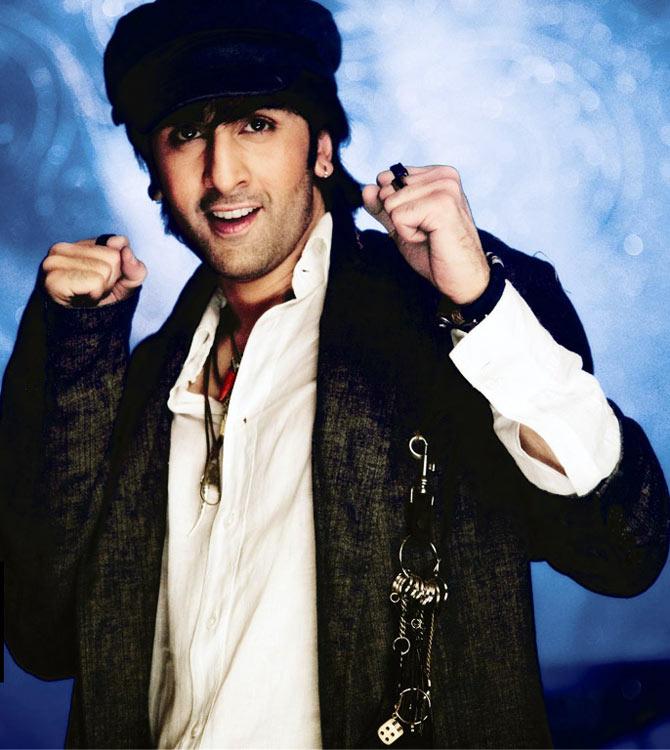 IMAGE: Rishi Kapoor was aghast at Ranbir's debut film, Saawariya.
Neetu and I will forever be indebted to Sanjay Leela Bhansali for the spectacular manner in which he launched Ranbir's career as an actor with Saawariya. However, I do have a bone to pick with him.
I was keen to know what my son was doing in his debut film, I wanted to know what the story was. But whenever I asked Sanjay, he would be evasive and promise, 'Sir, I'll come back to you.'
He didn't give me a straight answer for a few months, and I began to wonder if he was avoiding me.
One day he called up Neetu and told her, 'Sir keeps asking me, "What are you making, what are you making?" Now you tell me, what story could I have narrated to Amitabh for Black, what could I have told Shah Rukh about Devdas?'
Neetu told me what he had said and I agreed to back off, thinking to myself that if he is a good director, it must be all in his head.
Since he was a responsible film-maker, I decided that Ranbir was in safe hands. Neetu and I had both loved Devdas, we were mesmerised by the opulence of his cinema.
But then the film was released and it bombed.
When we saw it for the first time, I was aghast.
I immediately recalled my father's film Chhalia, which was Manmohan Desai's first film. It didn't run for even two shows. That story could never be made into a film.
If only Bhansali had told me, I would have dissuaded him.
The failure of Saawariya didn't upset me because Ranbir was appreciated for his work and he moved from strength to strength.
I believe Ranbir has had it tougher than I did, because the acting scene is far more competitive today than when I entered it, making his success that much sweeter.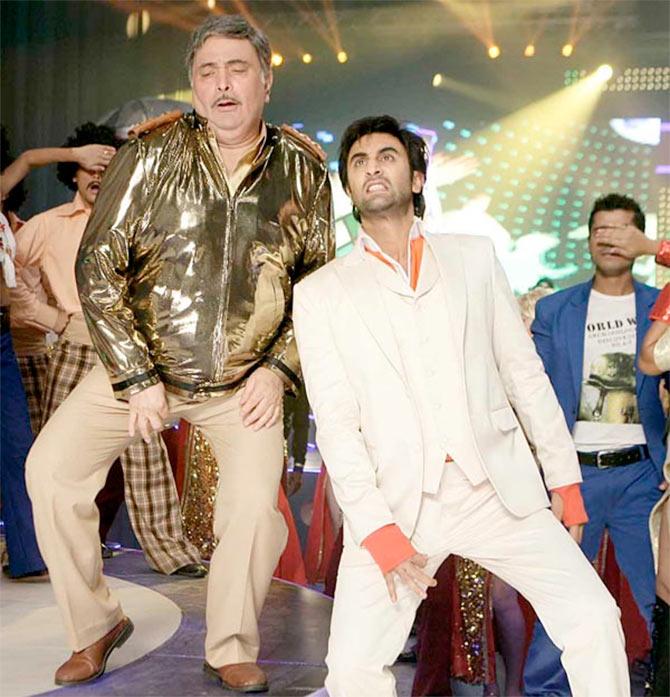 IMAGE: Rishi Kapoor and Ranbir Kapoor in Besharam.
I do not have a say in Ranbir's creative choices, I have never attempted to interfere in his career.
Of course I must admit that as a father I felt uncertain at times.
Indeed, what was Ranbir doing in Rockstar? Or Wake up Sid?
In Raajneeti, he shared the screen with five other lead actors and then he played a hearing- and speech-impaired person in Barfi. His unconventional choices used to scare me.
After the success of Barfi, people clamoured for him and eagerly looked forward to a Ranbir film. That's why he fell so hard with Besharam.
It was the kind of 'entertainer' that some other actors would have pulled off well. But coming from Ranbir, it tanked.
He had built up such an enviable body of work nobody quite took to him in this kind of cinema. But even the flop film managed to rake in Rs 60 crore and had a knockout first-day box office collection.
There is an audience out there that wants to go into a theatre and see him in any film he starts in, which is a great achievement at his age.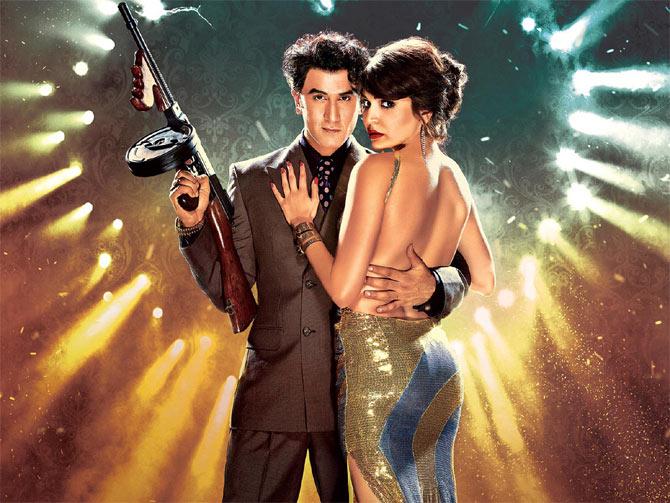 IMAGE: Ranbir's 'choices failed again in Bombay Velvet,' says his father.
Now everybody expects Ranbir to experiment.
His choices failed again with Bombay Velvet and to some extent, with Tamasha. I didn't see these films, but Neetu did.
She felt that the film-makers had gotten ahead of themselves by repackaging a tried-and-tested formula in a non-commercial style.
I think Ranbir has the right attitude towards his work. He does only one film at a time. He takes his work seriously, he slogs over his character, he works closely with his director and completely involved with the film.
That's what matters. The rest, including the eventual result, hit or flop, is secondary.
Growing up, when Ranbir talked about wanting to become an actor, he used to tell his mother that he didn't want to work in films wearing a baseball cap worn back-to-front, a basketball in his hand and balancing on a skateboard. Nor did he want to have forty backup dancers flouncing around behind him.
He didn't say this to me directly, but he told Neetu, 'I don't want to do such films, I'd rather not work in films at all.'
He had his game plan worked out in his head right from the start. His focus was on films outside the commercial sphere, films that were risky but gave him a kick as an actor. He is an intelligent actor.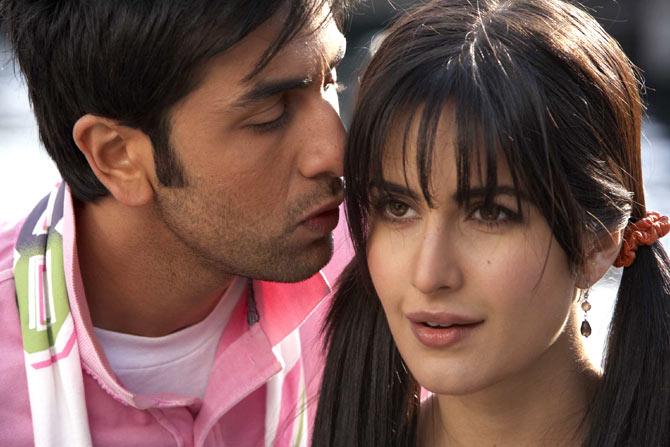 IMAGE: Ranbir and Katrina Kaif stammer in their film Ajab Prem Ki Gazab Kahani.
His commitment to his craft, in my view, is faultless.
In January 2014, social media and print publications were agog with the news that he had gone to New York to ring in the New Year with Katrina Kaif.
What nobody knew was that he had gone to New York to enrol himself back in school to learn how to stammer for a role in a forthcoming film.
My sister Ritu was overwhelmed when she heard this. She said, 'He is such a huge star, he doesn't have to go to a school to learn any kind of acting.'
But that's how true Ranbir is to his passion.
Frankly, I am not the right person to judge Ranbir's work. I see his films, but I don't like any of them.
I am always analysing them as an actor and not father and always end up being overcritical.
Neetu is far more perceptive. She knows which film will work and which won't. Thankfully, I have been proved wrong time and again.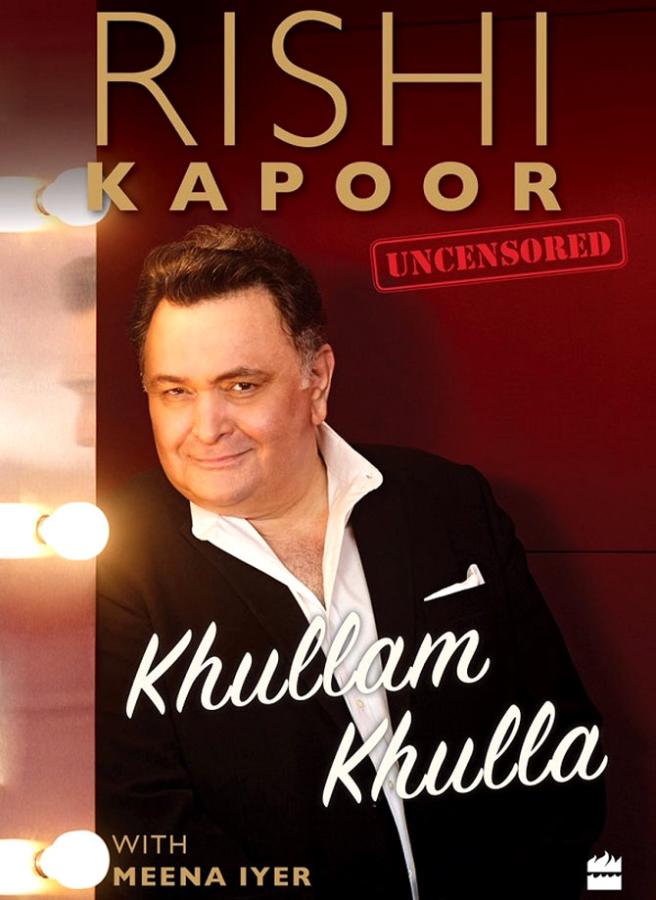 IMAGE: Rishi Kapoor, uncensored in Khullam Khulla: Rishi Kapoor Uncensored.
There has always been a thin barrier that stands between my son and me. He is part of a new generation and I'm uncomfortable with some of the things he does.
When he was younger and I noticed something that I didn't like, I used to tell my daughter, 'Tell your brother to take it easy, man, to have some respect for the elder in the house.'
Ranbir has strange likes and dislikes. When he's home, he loves to start his day with scrambled eggs and caviar. I marvel at his indulgence.
I grew up as Raj Kapoor's son, but we never had scrambled eggs and caviar. And then, for someone who starts off his day with such a flourish, he starves the rest of the time.
He is not fond of liquor, but it would be good if he gave up smoking. Ranbir went to some spa overseas and now I hear he doesn't smoke. That is good. He never smoked in front of me, anyway.
The distance that exists between us is similar to the one between my father and me. Ranbir and I see each other through this space, but can't feel each other.
At least, I can't.
There are times when I feel I've missed out on being a friend to my son. I was a strict father because I was brought up to believe that's how a father should be.
Check out some fascinating glimpses of our stars in the Related Links below!