The 91st Annual Academy Awards was anything but boring, feels Aseem Chhabra.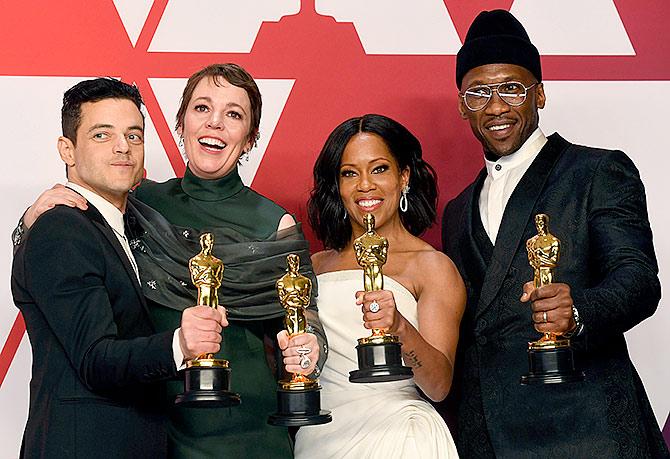 Two African American actors won Oscars for Best Supporting Actor.
The first Egyptian American won the Best Actor award.
A Mexican film-maker won three Oscars, including his second in the Best Director category.
And -- this is big -- Spike Lee won his first competitive Oscar. The Academy of Motion Pictures Arts and Sciences finally did the right thing to him.
To add to that, African American costume designer Ruth Carter, who started her career with Spike Lee's School Daze in 1988 and has worked on a range of films like Do The Right Thing (1989), Malcolm X (1992), Amistad (1997) and Selma (2014), won for her work on Black Panther.
Carter is the first African American to win an Oscar in the costume design category.
So at least now no one can say #OscarsSoWhite!
In casting these votes, Academy members essentially said to their critics -- look we can clean up our house and become politically correct, well, at least to the extent we want to be.
But then the Academy also snubbed critics who had issues with its other nominations.
First, Bohemian Rhapsody -- nominated in five categories including Best Picture -- was criticised for minimising Freddie Mercury's gayness and the homophobia he experienced in the UK.
The film also failed to point out that Mercury's death related to HIV/AIDS complications was largely caused by the apathy of the Margaret Thatcher government that did not invest in research and also tried to block public health campaigns promoting safe sex.
To top it all, the film's director Bryan Singer has been accused of sexually abusing underage boys.
But the Academy ended up awarding Bohemian Rhapsody three Oscars.
The members seem to be telling critics and others that they enjoyed the film.
They will react to some criticism -- such as #OscarsSoWhite -- but otherwise, they should be left on their own to run the elite organisation that awards the most coveted film trophies in the world.
Bohemian Rhapsody has made over $860 million worldwide. It is a hugely popular film, and Academy members wanted to recognise it, including it in the top ranking Best Actor category, where 37-year-old Rami Malek walked away with the golden statuette.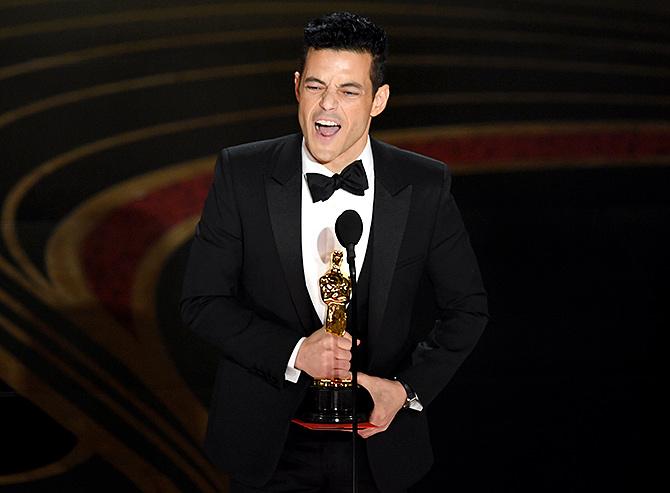 In his moving acceptance speech, Malek spoke about his family and his late father.
'I think he is looking down on me right now,' he said.
Sounding humble, he thanked everyone who had a hand in getting him there.
'To the people who took a chance on me, every step of the way,' he added.
'I may not have been the obvious choice, but it worked out... I think about what it would have been like to tell little Bubba Rami one day this might happen to him. And I think his curly-haired little mind would be blown. That kid was struggling with his identity, trying to figure himself out and anyone struggling with theirs and trying to discover their voice, listen, we made a film about a gay man, an immigrant who lived his life unapologetically himself... I am the son of immigrants from Egypt (his family is Coptic Christian), a first generation American. Part of my story is being written right now.'
A short speech, honest, touching upon the right notes of what America is and what it would like the world to know it is.
And that is what the Academy members wanted to hear. Critics be damned!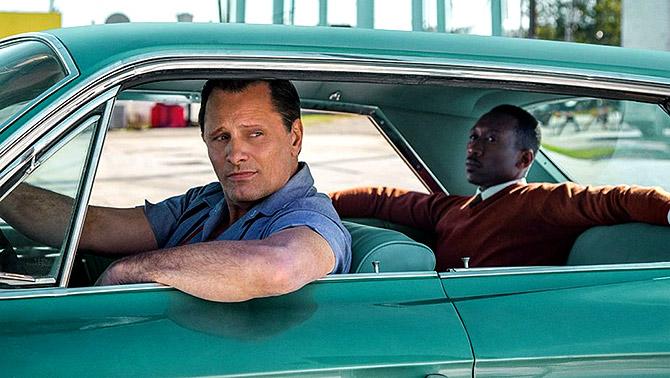 The other big controversy surrounded the frontrunner for the Best Picture trophy, Green Book, a mildly likeable film about an effete African American, a closeted gay musician and his road trip to America's south with a white Italian driver.
Critics spoke out saying this was another film about a white saviour coming to the rescue of an African American man.
Most of the film's production team was made up of white men.
The only black face was that of Executive Producer Octavia Spencer (and, of course, Supporting Actor Mahershala Ali who won his second Oscar for the film).
Critics of Green Book also pointed out that the film was up for the Best Picture Oscar 30 years after another 'regressive' film Driving Miss Daisy won the top trophy in the same year when Do the Right Thing was not even nominated.
When Green Book was announced as the winner, a visibly upset Spike Lee tried to leave the ceremony.
He was stopped at the door and returned to his seat when the speeches were over.
'Every time someone's driving somebody, I lose,' he later told reporters referring to Do The Right Thing which lost the Best Screenplay Oscar to Driving Miss Daisy in 1990.
'I thought I was court side at the Garden (referring to the New York City-based sports arena Madison Square Garden) and the refs made a bad call.'
Lee's BlacKkKlansman was nominated for six Oscars, including Best Picture. It won an Oscar in the Adapted Screenplay category for Lee and his three writers.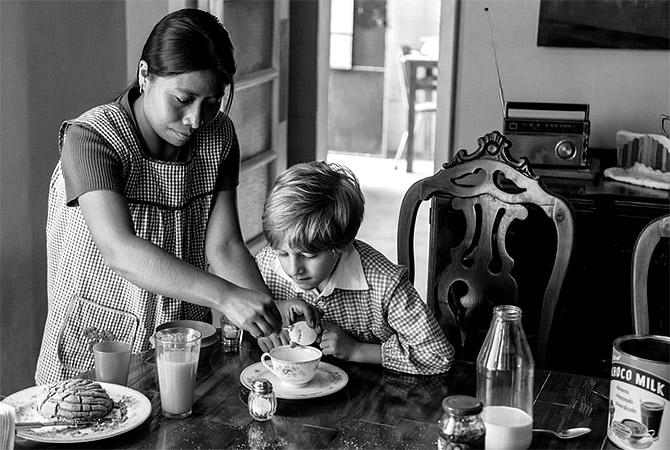 But Green Book is the sort of film that makes the Academy's older white voters (and there are still a substantial number of those folks out there, despite efforts to diversify its membership base) feel good about themselves.
And they were not going to listen to critics.
Green Book picked up a few key awards this season, starting from the coveted audience prize at last year's Toronto International Film Festival.
In voting for Green Book, the Academy also made it clear that the Best Picture award is the space for a film in the English language.
They did not vote for Alfonso Cuarón's Spanish-language Roma -- a snub to the streaming giant Netflix that threw in all its power to convince Academy members otherwise.
Roma -- one of the finest films of our times -- won the Best Foreign language Oscar and the Best Director award for Cuarón, who celebrated immigrants, people of colour and domestic workers in his acceptance speech.
Cuarón also won the Best Cinematography Oscar for Roma, the first time a director has won an Oscar for shooting his film.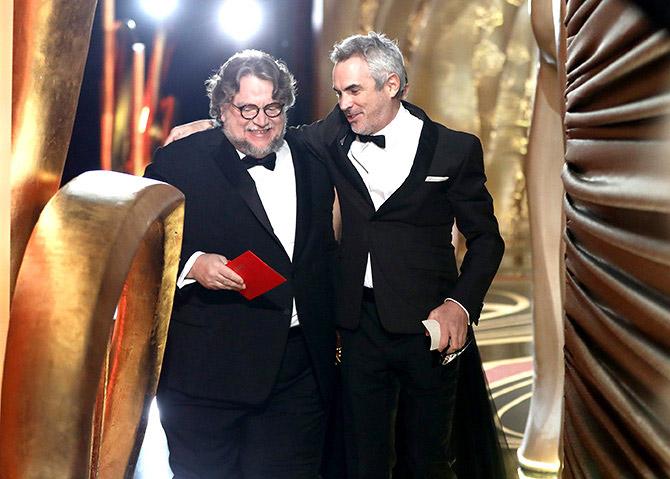 The Oscar ceremonies always have surprises, upsets (Olivia Colman won the Best Actress award over the much favoured Glenn Close) and heartwarming speeches.
And then there are the special moments.
2018's Best Director award winner Guillermo del Toro announced and presented this year's award to his friend, Alfonso Cuarón.
It was an important boost for Mexico and a lovely personal moment for the two friends.
Los Angeles Times critic Kenneth Turan tweeted, 'I love the #Oscars shot of Alfonso Cuarón and Guillermo del Toro walking off arm in arm, two old friends and Oscar best director winners being as happy as happy can be for each other. A wonderful thing.'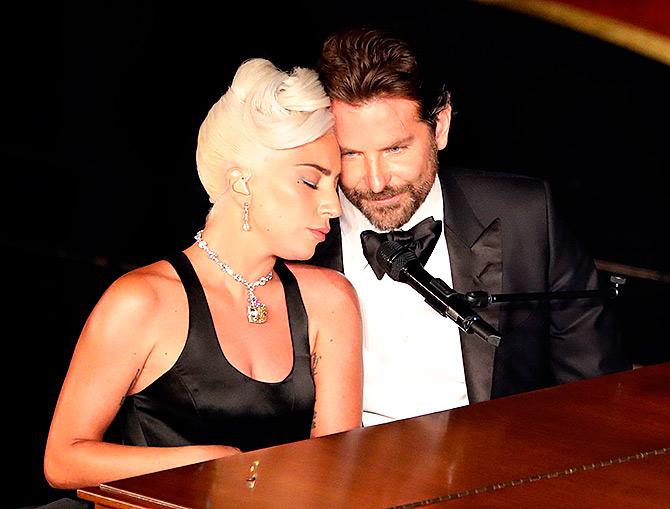 There was another special moment between Lady Gaga and her A Star is Born Director/Co-star Bradley Cooper when they sang Shallow on stage.
They looked lovingly at each other, and made people wonder how could they not possibly be in love?
It was definitely the hottest moment in the show, which, otherwise, went on fairly smoothly without a host.
This year's Oscars were anything but boring!