For the last fourteen years, Vanity Fair has provided Hollywood's prettiest and most successful folks with their glitziest night out, their Oscar party decidedly the stuff of legend. It is the party where triumphant winners bask in the champagne and sore losers hide behind flashbulb-friendly grins soaked in even more, much-needed, bubbly.
Old and young Hollywood -- separated technically by perhaps two or three generations at the most, but sartorially representing at least seventeen different eras -- rub expensively wrapped shoulders routinely every year, and as VF editor Graydon Carter eloquently puts it: 'Where else would Monica Lewinsky and Sir Ian McKellen meet and become chums?'
Where, indeed.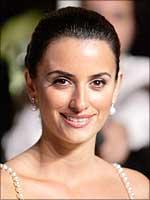 This year, as Vanity Fair withdraws its annual bash, the answer is simple. Possibly, if the former intern and the knighted actor (and all those of their many celebrated ilks) are of such persuasion, they could share a cup of coffee and a bagel at the picket lines, as the Writers Guild of America continues to strike. The magazine wisely calls this an inappropriate time for a party.
The strike is in its thirteenth week, and there has reportedly been significant progress over the last few days. Perhaps a deal would be brokered that Writers and Producers could finally see eye-to-eye over, and all will be well. If not, American film and television writers will continue to stay rooted in togetherness, losing millions by the minute as the entertainment industry stays ground in reruns.
Sid Ganis, president of the Academy of Motion Picture Arts and Sciences, isn't really budging. At the Academy Award Nominees luncheon two days ago, Ganis burst the relatively fun bubble of the attending nominees by saying -- while handing out the standard nomination certificate -- that it included a new line this year. 'It says: Must be present to win,' he laughed, vowing that the show will go on.
The crowd didn't quite laugh back.
Hollywood has been impressive in the solidarity they've shown towards the WGA, and they aren't likely to cross any picket lines. George Clooney, Best Actor nominee for Michael Clayton, has made that very clear. He's optimistic about the possibilities of a deal being brokered, and has pressured both sides of the unions, but he won't cross the line to attend the ceremony. 'I've never crossed a picket line, and would never. I belong to six unions, so it makes it hard.'
The to-attend-or-not-to-attend question that reduced this year's Golden Globes to a press conference is ostensibly one of ethics and solidarity, and while appreciate certain Hollywood stars' motivations to back the Writers, cynics will quickly spot that fear is as big a motivator. If a popular actor or actress crosses the picket lines, the public stigma towards them will be huge, and they could likely experience a backlash of MelGibsonian proportions.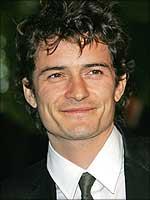 In the era of the Internet, slips are harder to backtrack and erase than ever. One impulsive decision to what-the-hey the picket lines and go flash some Gucci and pick up the trophy would be fatal. It would be blogged and reblogged and forwarded, and hate mail would snowball into full-fledged letters of loathing. There will be boycotting.
It is conservatively estimated that the strike has already cost writers and producers in excess of a billion dollars. "It's my absolute hope we get to go and get dressed up and do the whole thing," says Tony Gilroy, the screenwriter nominated for Best Director for his debut, Michael Clayton. "But when you think about the economics that have wreaked such havoc with so many people's lives, whether I want to get dressed up and go to a party is a little bit less important."
God, perspective is so refreshing. Especially coming from film folk.
As for the great 95-year-old magazine, a magazine that once routinely published PG Wodehouse, Aldous Huxley and TS Eliot, and continues to stay groundbreaking -- aided by photographer Annie Leibovitz and those unbelievable portfolios -- all I can say is that I've never respected it more.