The price for pushing the envelope beyond the comfort zone that the land of storytelling is used to is a hefty one, observes Meghna Chadha.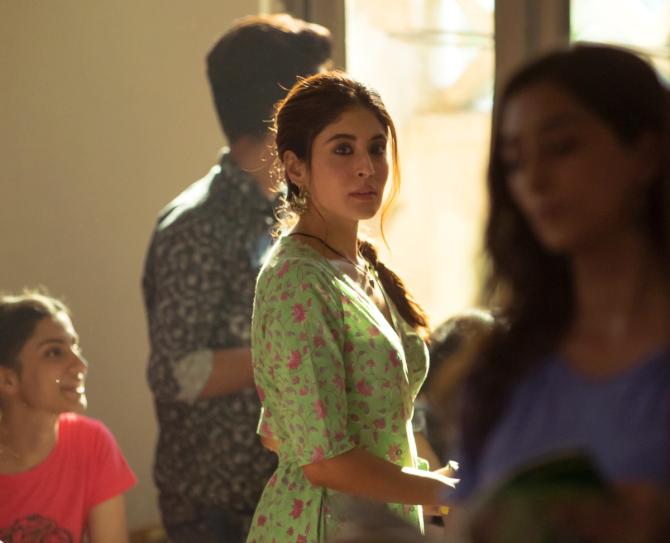 'You cannot hurt religious sentiments of others,' the Supreme Court told the makers of Tandav, a political drama streamed on Amazon Prime, as they declined to grant them interim protection from arrest.
The big-budget Web series became the first to bow and make edits after intervention from the Centre, amid an intensifying outcry and repeated calls for a boycott.
Over the years, India's system of film certification has ensured that critical or uncomfortable narratives make their way to people cautiously.
Nevertheless, movies like Lipstick Under My Burkha, Udta Punjab, Padmaavat, and Water got their share of criticism and restraints for being provocative, obscene, hurting sentiments or in the name of 'public interest'.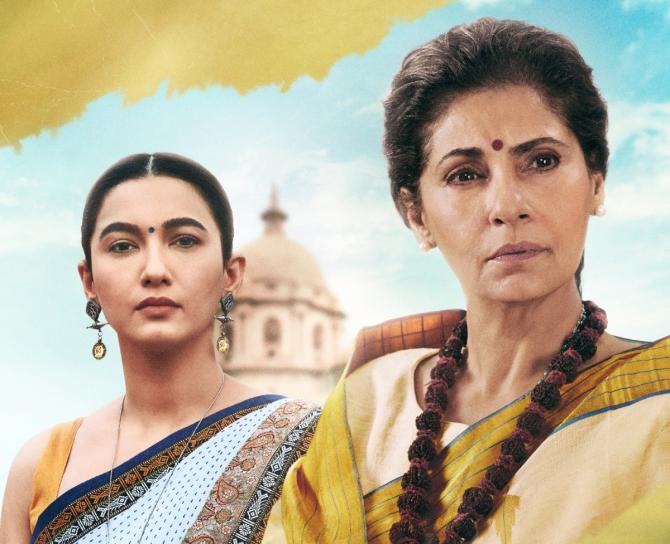 Tandav is the most recent addition to a wave of bolder, more controversial Indian series that have met with a backlash from right-wing groups and politicians.
With the steady rise of over-the-top (OTT) content over the past few years, Netflix and Amazon have been credited for building an international audience for Made in India content and also for shifting and developing India's creative landscape.
But both these platforms have been at the receiving end of harsh criticism for creating content that hurts the fabric of Indian society.
Shows such as Sacred Games, Leila, Paatal Lok and, most recently, Amazon's Mirzapur and the BBC adaptation of Vikram Seth's A Suitable Boy, available on Netflix, provoked the ire of many hardline nationalists.
But now the row over Tandav marks the entry of government regulation in the OTT space.
Thus, both drawing prominent lines between self-regulation, censorship and moral-policing on the one hand, and freedom of expression on the other. And yet, the intervention is also blurring the lines at the same time.
The escalating display of displeasure, online hate campaigns and threats over content that questions traditional beliefs, depicts political administration in a negative light, or merely mentions religion make the Indian content playing field smaller and restrictive.
This could eventually force film-makers, actors, and writers to create fictional content that doesn't criticise, question, or teach anything, much like what happened with mainstream Bollywood.
This fear of backlash and aggression has extended beyond India's border and trickled on to the international stage.
In early 2020, American political satirist John Oliver's show Last Week Tonight aired an episode on Prime Minister Narendra Modi on HBO.
The Indian streaming partner of the show, Hotstar, didn't even air the aforementioned episode to avoid public outrage.
While an Indian streaming service pre-emptively removed an episode out of moral panic, American comedian Hasan Minhaj issued a satirical apology after his Netflix special, Patriot Act, aired an episode critical of the Bharatiya Janata Party and Indian elections after Mr Modi's 2019 landslide victory.
Censorship is a severely debated topic and creators who make theatrical films have fought the Central Board of Film Certification for decades, against its often-illogical cuts.
The freedom that OTT platforms provide is one of the driving reasons for the rapid escalation of creation and releases of these films and shows.
In other words, one can call this the unique selling proposition of the streaming services as opposed to theatrical films, which need to pass a Censor Board.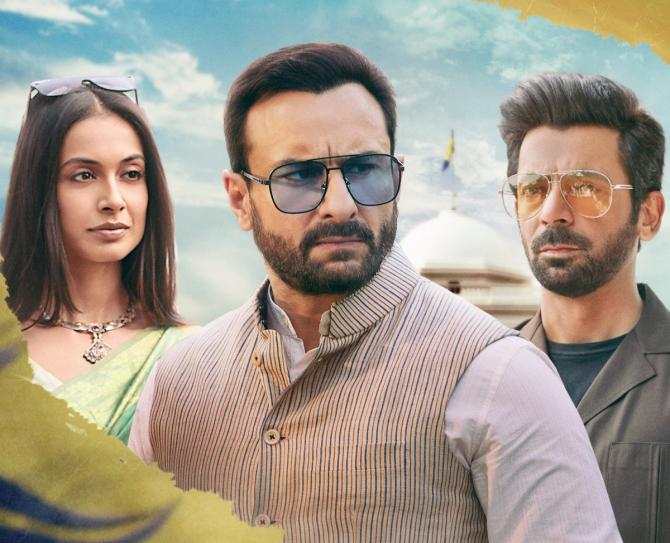 Another reason for the success of these platforms is the reach they provide. A small film, talking about a much unknown or non-mainstream issue can find an audience here and capitalise on the viewership.
Through the times, dissenting voices of artists or the ones that go against the popular narrative have been looked down upon and challenged. But there has never been so much antagonism directed towards these that they manage to take over other issues that need more attention.
For upcoming as well as established film-makers, this is a new challenge. How they will take it on, however, is left to be seen.
These unwarranted calls to ban or control online content are also being extended to platforms like YouTube.
Film-makers fear that these agitations will harm the present as well as the future of content creation.
Even though they are treading carefully, the media and entertainment industries are likely to be cautious in their content-creating approach.
OTT content has held the mirror up, close, and personal on a number of issues like homophobia, casteism, misogyny.
Unfortunately, now the price for pushing the envelope beyond the comfort zone that the land of storytelling is used to is a hefty one. After all, freedom of speech is not absolute.
Feature Presentation: Rajesh Alva/Rediff.com