'Mard Ko Dard Nahin Hota is exactly why Hindi cinema needs more film-makers who know a South Indian language,' notes J Jagannath.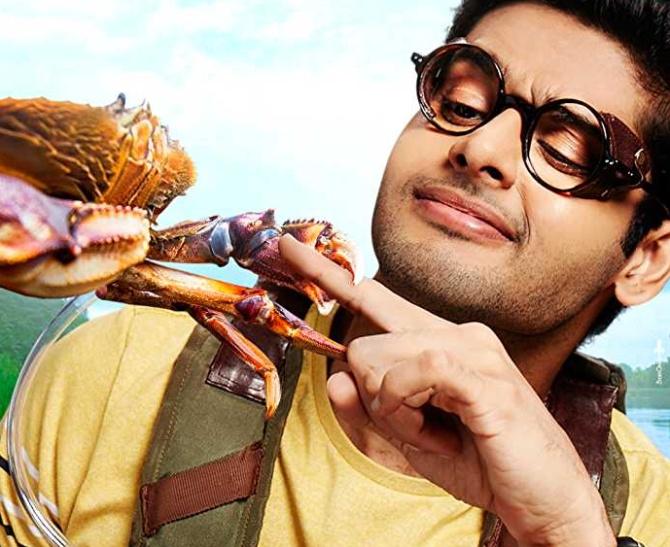 Vasan Bala loves the Mumbai that Bollywood never bothers to showcase.
In his debut feature, the unreleased Peddlers, he unflinchingly chronicles three lives caught in the bowels of the metropolis.
After six years, his sophomore effort, Mard Ko Dard Nahi Hota, can be nearly interpreted as an ode to Matunga, the Mumbai neighbourhood that seems to house most of the city's Tamils.
The film, as the title suggests, is the story of a young man whose congenital defect allows him to take any amount of pain without the slightest grimace.
Abhimanyu Dassani is a lugubrious charmer as Surya, the pain-free protagonist.
The movie's initial portions are frothy, with a younger Surya exploring his immunity defect with his free-spirited grandfather (the wonderful Mahesh Manjrekar) and his best friend, Supri, who protects him from bullies at school.
In his formative years, Surya starts devoting all his time to learning karate by watching VHS tapes of Bruce Lee and the one-legged Karate Mani (Gulshan Devaiah), the Matunga legend who downed a hundred people in a day.
With his control-freak father (Jimit Trivedi) confining him indoors, Surya spends all of his adolescence learning various fighting techniques to support his rare condition and also prepping himself for a future bout at Mani's school.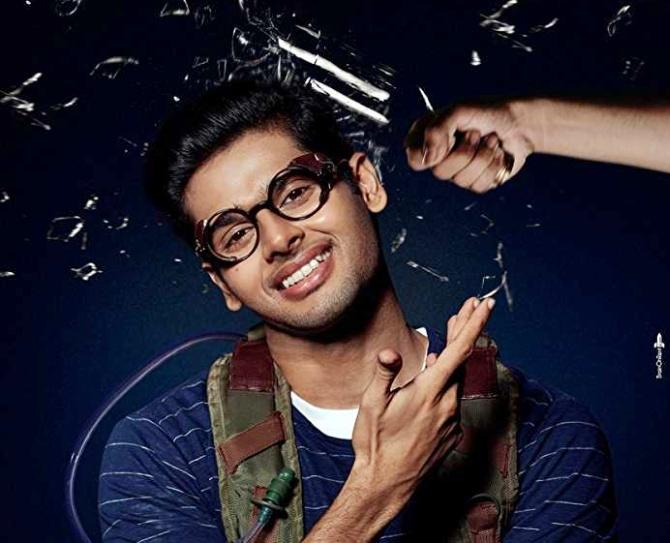 The movie is a giant homage to Bala's sensibilities that border on the avant garde.
The whole vibe is lifted straight out of 1980s' Bollywood cinema.
VHS tapes are strewn around like they would in the case of a true blue cinephile.
And Devaiah's devious double act as Jimmy is as genially venal as it got in '80s Hindi cinema.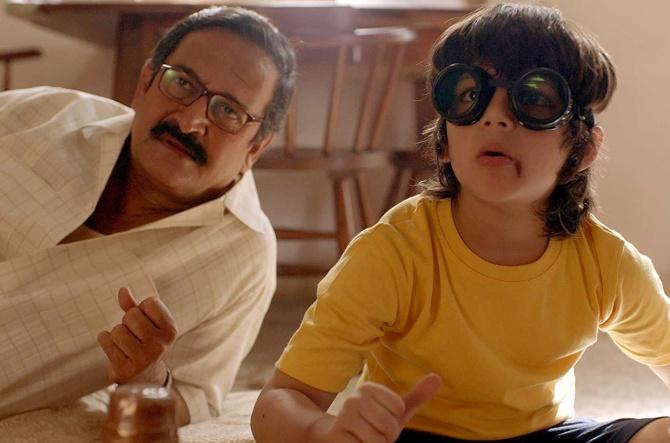 What holds back Mard Ko Dard Nahin Hota from achieving a minor cult status is that the movie is bogged down by subplots instead of ideas.
A chunk of the second half is devoted to flashbacks involving Mani and Jimmy.
Radhika Madan as the adult Supri is more than an able foil to Surya, while he's busy bashing baddies across the town.
But even her backstory -- involving a drunken father, a submissive mother and a controlling boyfriend -- doesn't add any oomph to the proceedings.
The audience isn't really a witness to Surya's superpower until the dazzling climactic flight when he gloriously shows all the fighting chops he had been mastering over the years.
This doesn't mean the movie is tritely scripted or pretentiously conceived.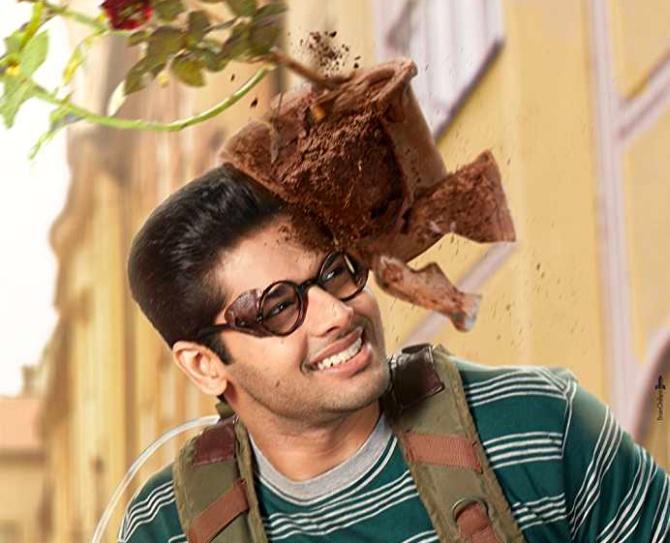 The acting is top notch and the soundtrack by Karan Kulkarni and Dipanjan Guha is swoonworthy. Jay Patel's pastel-look cinematography is amazing, too.
There's a laugh-out-loud moment in the climax when Jimmy berates his flunkies for tying tape around Mani's solitary leg.
Devaiah acts with rapture when portraying Jimmy, the quintessential Tamil who speaks Bambaiyya Hindi with a lisp last seen on screen in 1987, when Mani Ratnam made Nayakan.
This is exactly why Hindi cinema needs more film-makers who know a South Indian language.
Bala makes every little use of his Tamil knowledge to etch even minor characters with a detailing that made me nostalgic about the area I used to frequent in Mumbai.
Whenever I had to watch a South Indian movie during my seven-year stay in Mumbai, I would go to Aurora Talkies because it's one of the last remaining single screen theatres in the city that's getting depressingly gentrified.
There's a manic energy to these that the plushest of multiplexes can never simulate.
Equally refreshing is Madan who seems to be going from strength to strength with every cinematic outing.
After her firebrand performance as a rustic belle in Patakha, she looked equally adept at the wham-bam action scenes in Mard Ko Dard Nahin Hota.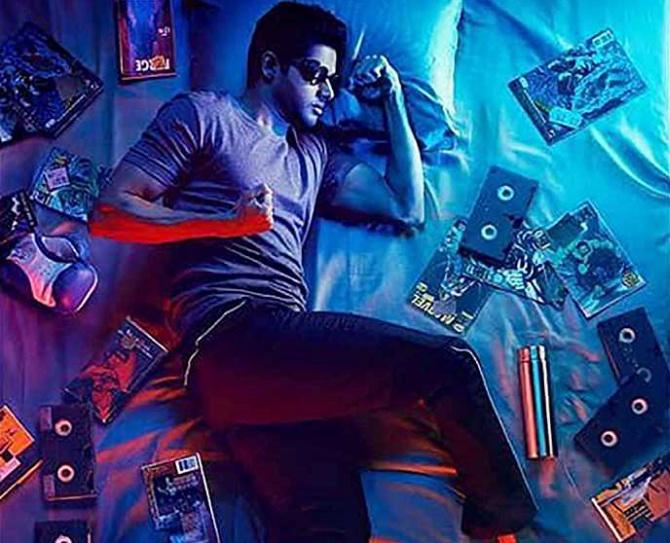 The show-stealer, however, was the acting debut by Dassani who winningly mumbles his way through the movie as a mordant geek.
He has a child-like innocence in front of the camera that makes him transfixing.
After going out into the city after a decade, Surya asks his grandfather, "I don't know what to do with this new-found freedom. What did India do in its 70 years of freedom?"
This kind of nightmarishly good rhetoric already makes Bala a film-making talent to look forward to.