'What is being proposed today is completely draconian.'
Payal Singh Mohanka on the I&B ministry's plan to amend the Cinematograph Act.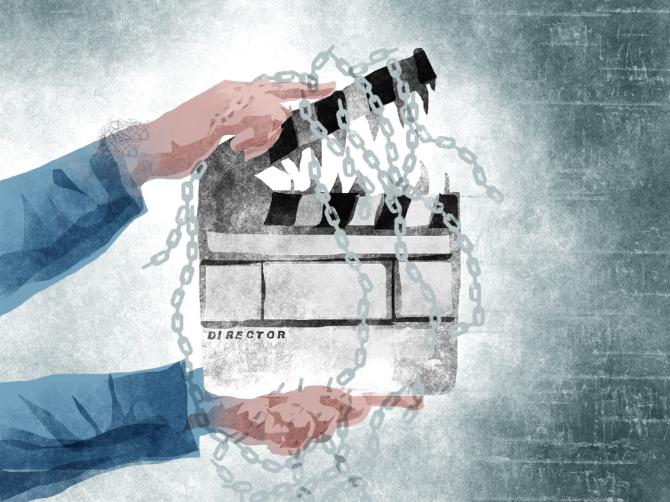 The year was 2013. It's a memory that is etched in my mind. A member of the advisory panel at the regional office of the Central Board of Film Certification in Kolkata, I watched the absurd drama play out.
As is the norm after the four-member panel have viewed the film, and had a discussion with the regional director, the film-maker is ushered into the room.
What I then witnessed was sheer audacity at its very best. The regional director looked at the film-maker and announced, "Your film is too political. Can you make a less political film?"
I was stunned. I had made two documentaries myself and had come to this very office for certification.
I had not realised how fortunate it was that the subjects I happened to have selected were not political! The regional officer refused to grant a certificate. The film-maker, Suman Mukhopadhyay, stood his ground.
Based on a novel, his film, Kangal Malsat was anti-establishment with subversive characters who were against any kind of authority.
Imbued with a revolutionary spirit, the film talked of the overthrowing of existing norms and ushering in a new order. His film was sent to a revising committee.
Again, the changes advised were not acceptable to the film-maker. The film finally went to the Film Certification Appellate Tribunal, which was incidentally abolished this April.
Mukhopadhyay finally had to compromise and accept 55 cuts.
"We had to come to a middle point. Eventually there was a delay of six months, I had to re-cut and re-dub. Besides the political theme, there was an issue with the language as the novel it was based on also had strong language," says Mukhopadhyay.
For creative souls it has been difficult in the best of times for no government irrespective of ideology wishes to hear a view other than their own.
Film-makers have never had it easy, but surely the current dispensation is showing more aggression than previous regimes when it comes to silencing a view that they find unpalatable.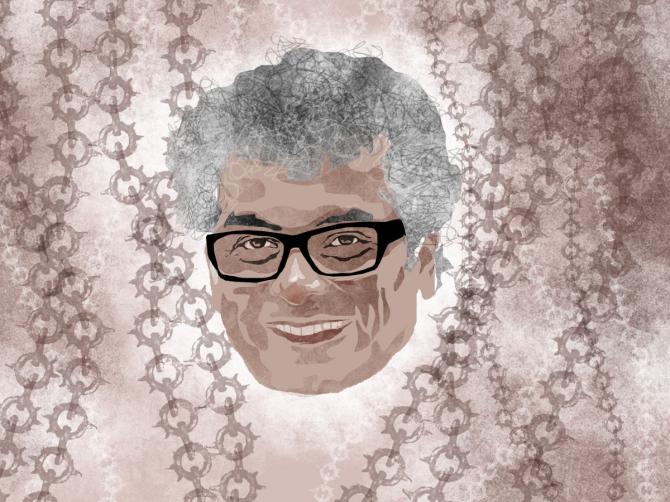 The ministry of information and broadcasting now proposes to amend the Cinematograph Act of 1952. This is being vehemently opposed by film-makers.
Says Mukhopadhyay, "I suffered almost nine years ago. What is being proposed today is completely draconian. I have never agreed with any kind of censorship, but now it has gone a few notches higher. It is like taking away any liberty from an artiste which is the primary essence of a democracy."
He fears that the move will have dangerous implications and affect the very aesthetics of cinema.
"I don't know how much curtailing awaits us. We have signed petitions and voiced our disagreement. But the point is that they have a majority and are bringing out laws in the middle of the night. They can do anything," says the film-maker who is currently working on a couple of films, in Hindi and Bengali, as well as a film on Kashmir.
Mukhopadhyay cites the example of Iranian film-makers. Despite severe restrictions, film-maker in Iran are making films.
"They have had to redefine their film-making aesthetics. If the laws are against you, how much can you fight? Film-makers need to come together. It can't be individual protests. Unlike Iran we have a different history," says Mukhopadhyay.
"As an Indian I can't say to the world that I have to make films with so many restrictions. We are the world's largest democracy."
If this proposed amendment goes through, it will give the Centre the power to revise the CBFC's decision and direct its chairman to re-examine an already certified film.
It must be pointed out that the Cinematograph Act of 1952 under which the CBFC has been formed has a comprehensive process for certification. The CBFC certifies more than 2000 films each year.
The regional officer, who heads the board in each of the nine regional offices, is assisted by advisory panel members. Together they determine the appropriate category and suggest cuts based on government guidelines and issue the appropriate certificate.
In case of disagreements the matter is forwarded to a revising committee.
Is there a need for further intervention by another government body?
Is the government rattled by the power of cinema?
Why would they raise this issue despite so many pressing concerns that plague the government at the moment?
While artistes are subjected to severe censorship, will choking dissent be honed into a fine art?
Feature Presentation: Ashish Narsale/Rediff.com