It won't be easy for the half-British diva to step into the Desi Girl's sandals, feels Subhash K Jha.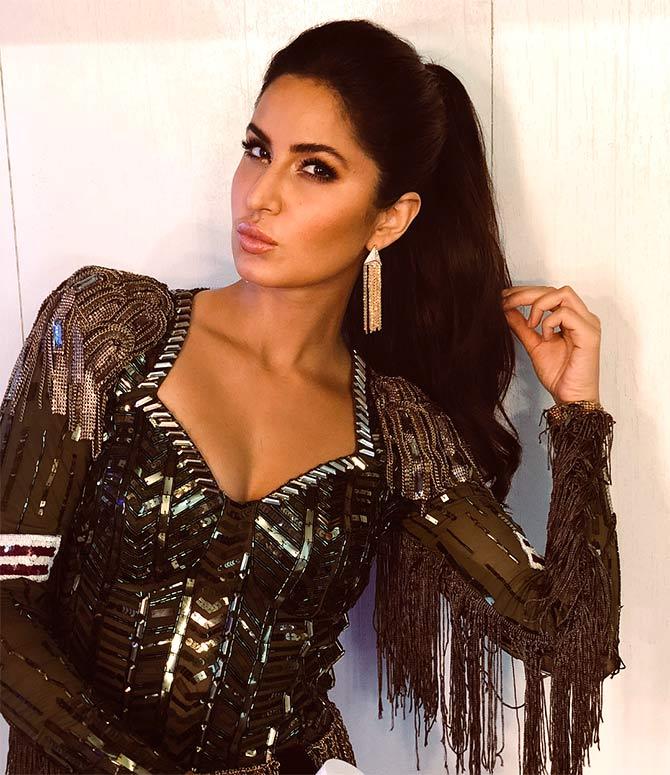 After Priyanka said ta to Bharat to pursue marriage and sign a big Hollywood project, Bharat Star Salman Khan and Director Ali Abbas Zafar asked Katrina Kaif to step in.
But wait, it won't be easy for the half-British diva to step into the Desi Girl's sandals.
Apparently, the part, which Priyanka was meant to play, was that of a rapid-talking, North Indian firebrand.
Can Kat pull that caper off with PeeCee-like conviction?
"The role was a perfect fit for Priyanka. That's why she was signed. Otherwise, Katrina was the first choice. Katrina stepped in without a moment's hesitation," says a source.
Salman only had to call and "inform" Katrina of the change and she was on.
But now that she has said yes to a role earmarked for Priyanka, Katrina will have to work really hard on her dialogue and body language.
PTI adds:
Katrina says she has always selected films on the "basis of scripts" and this is why she decided to come on board as the leading lady of Bharat after Priyanka Chopra's departure from the project.
When asked if she was apprehensive about filling in someone else's shoes, Katrina said she does not look at it that way.
"I have always chosen films on the basis of scripts and my characters. So, I am very excited to be joining the film. I completely love the character that I am going to play," she told reporters at the Vogue Beauty Awards in Mumbai on Tuesday night.
"Ali Abbas Zafar is a very dear friend of mine. We have worked in Mere Brother ki Dulhan and Tiger Zinda Hai, both of which were successful and more than that those were experiences that I really enjoy."
"So he called me and said -- he calls me 'Goldfish' -- and said, 'Goldfish, I am sending you a script. Just read it and react to it.' I thought the script was wonderful. I am very excited to be a part of this team again."
Photograph: Kind courtesy Katrina Kaif/Instagram