If Netflix and the film's producers thought they would bring younger audiences to the master's works, they have failed with the experiment, says Aseem Chhabra.
In the Spring of 2015, film lovers in New York City lined up for months outside the art-house theatre Film Forum.
The occasion was the re-release of Satyajit Ray's best-known works The Apu Trilogy.
The 4K restoration of the three films was a heroic task undertaken by the Criterion Collection.
American critics were ecstatic.
'The most important revival of the year!' David Edelstein wrote in New York magazine.
'Go to worship the near-religious restoration and lose yourself in three very different masterpieces,' Edelstein exclaimed.
Stephanie Zacharek of Village Voice said, 'The beauty of this restoration may be enough to move you to tears.'
Friends visiting from India also joined the lines at Film Forum since it was hard to watch these films in this pristine condition in Ray's home country.
And a few people observed on Twitter that a recent attempt to screen Ray's works in Kolkata was met with a less than enthusiastic response.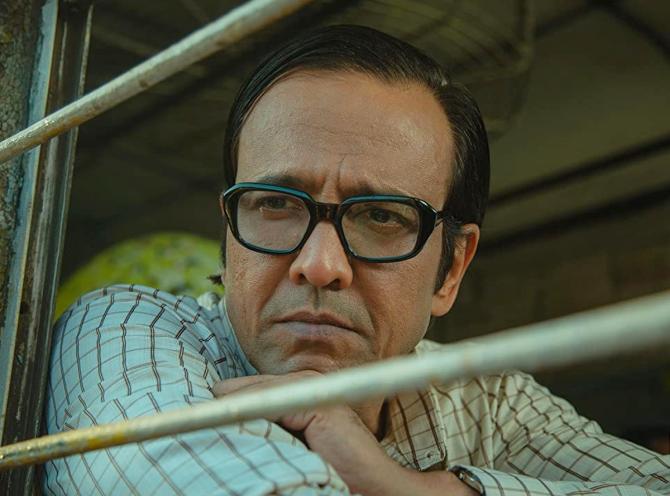 In the age of the Internet, some of Ray's films are available on streaming platforms including on YouTube, even when sometimes the prints are not in good condition.
But it is true that the film-maker's films never really travelled through India beyond the borders of West Bengal.
Just this week ,Ray's biographer Andrew Robinson wrote in the Financial Times: 'His films are almost all in Bengali, a language unknown to most Indians, unlike Hindi.'
'His films reject the style and values of Bollywood (although he cast some of the best Bollywood actors and actresses of the time). Thrills and spills never interested Ray -- except in his musicals and detective stories,' Robinson added.,
But look what Netflix did in the year that marks Satyajit Ray's birth centenary.
In making the new series Ray, they Bollywoodised four of his short stories, adding a touch of Black Mirror element, with the intent of reaching a larger audience.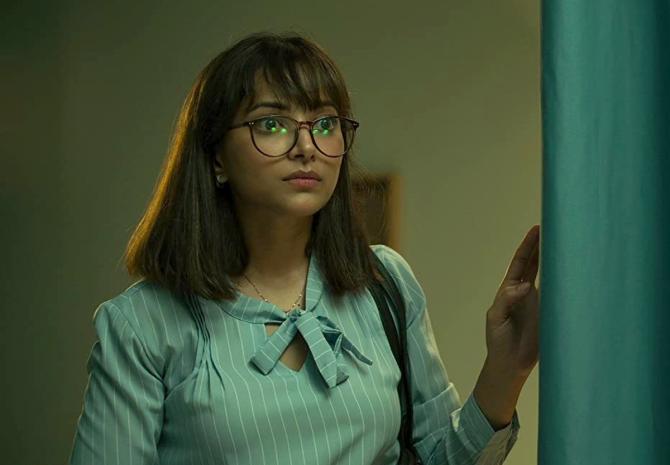 On paper Ray -- a series based on the director's stories with a contemporary makeover -- sounds like a wonderful idea.
There were many facets to Satyajit Ray: Director, writer, composer, illustrator. So why not try and explore other aspects of the creative mind Ray?
But alas! Like most of Netflix India's projects, Ray is a hit and miss job -- more of a miss than a hit.
Except for Abhishek Chaubey's charming Hungama Hai Kyon Barpa (based on Ray's story Barin Bhowmik-er Byaram) with delightful performances by Manoj Bajpayee and Gajraj Rao, and cameos by Ragubhir Yadav and Manoj Pahwa, the other films just do not work.
Especially disappointing is the very talented Vasan Bala's Spotlight, where the focus is a big star, whose stardom is challenged by the presence of a religious leader staying in the same hotel as he is.
No matter how beautiful Spotlight looks, with brilliant production design and a good supporting cast (Chandan Roy Sanyal is terrific), the film is marred by its lead actor Harshvardhan Kapoor's performance, who is stuck with the one look (just as Rajeev Masand's critic says in a cameo role in the film) and his voice is flat, lacking emotions.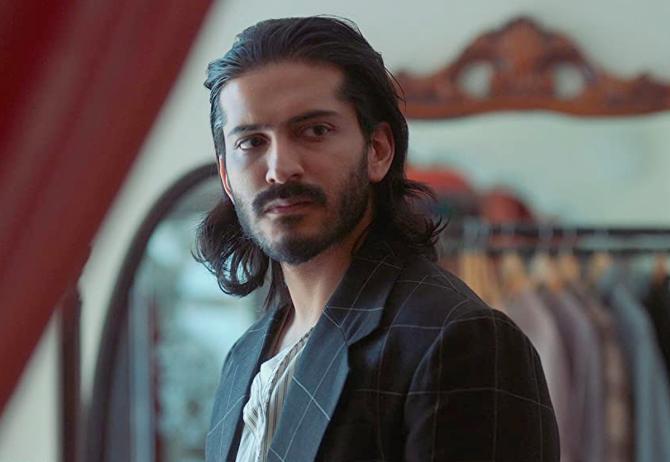 I am not opposed to contemporary takes of classical works.
There have been many successful attempts to take classic books, plays and transform them into films set in the current times -- from Clueless (Jane Austen's Emma) to Kandukondain Kandukondain (Austen's Sense and Sensibility in Tamil) and countless remakes of William Shakespeare's plays.
Baz Luhrmann's Romeo + Juliet with young Leonardo DiCaprio and Claire Danes, and songs by Radiohead, Garbage and Butthole Surfers made Shakespeare's tragic play relevant to an entirely new generation of viewers.
Even Indian cinema has often taken inspiration from Shakespeare's classics.
Recent examples include Vishal Bhardwaj's trilogy -- Maqbool, Omkara, Haider, and two interpretations of Macbeth -- Abhaya Simha's Paddayi (in Tulu) and Dileesh Pothan's Joji (in Malayalam).
Ray's works are more recent, written and made in the last century.
After the master's death in 1992, a few Bengali film-makers have tried to revisit his films, taking the works to the next level, but most of those including Gautam Ghose's Abar Aranye, Srijit Mukherjee's Autograph and Kaushik Ganguly's Apur Panchali were less than successful.
I don't know how the purist and Satyajit Ray's Bengali fans will react to Netflix's series Ray. But this much is clear.
Despite Sandip Ray's blessing, his father's soul is missing from these four films.
It is hard to find the essence of Ray in these lacklustre films (except the Abhishek Chaubey's segment). His brilliance is nowhere to be seen.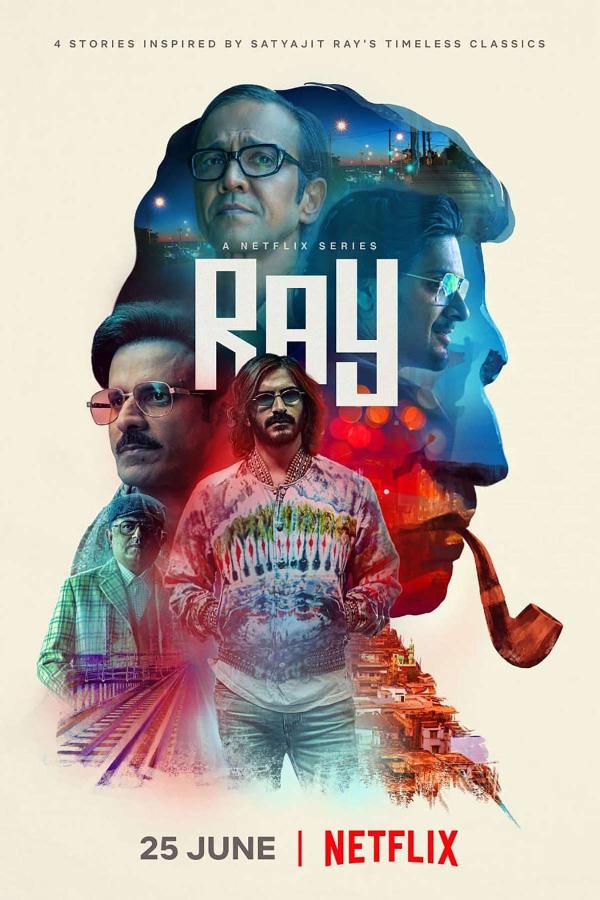 If Netflix and the film's producers thought they would bring younger audiences to the master's works, many who might have aversion to decades-old black and white films, then they have failed with the experiment.
There are still 10 months left for Satyajit Ray's birth centenary celebration and one hopes there may be some worthy new projects in the works.
Meanwhile, there is no better way to appreciate the master than to read his books, short stories and watch his classics.
I wish India had the culture of art-house theatres like New York City's Film Forum, where essential world cinema masterpieces could be screened. But that is a long struggle.
Right now, given the pandemic, a good option is to seek out Ray's works on OTT platforms.
Some of his best films Charulata, Mahanagar, Nayak, Kapurush, Mahapurush and Joi Baba Felunath are streaming on MUBI India. That is a good place to start for the uninitiated.
Feature Presentation: Rajesh Alva/Rediff.com