Satyajit Ray would have been a hundred years old on May 2.
To mark the legendary film-maker's birth centenary, Rediff.com brings you a treasure trove of features from our archives.
'I don't need any occasion to think of baba. His memories are my constant companion,' Sandip Ray, Satyajit Ray's only child, told Indrani Roy/Rediff.com on his 93rd birthday.
He named the following five Ray films as his personal favourites after qualifying his choice by saying he could not 'rank them on the basis of merit; they all are brilliant.'
Indrani sadly passed away in Kolkata last month after a brief illness. We mourn Indrani's loss and her indomitable spirit.
Kanchenjunga
Cast: Chhabi Biswas, Karuna Bannerjee, Anil Chatterjee, Anubha Gupta, Arun Mukherjee, Alaknanda Roy, Nilima Roy Chowdhuri, Pahadi Sanyal, Subrata Sensharma, Indrani Singh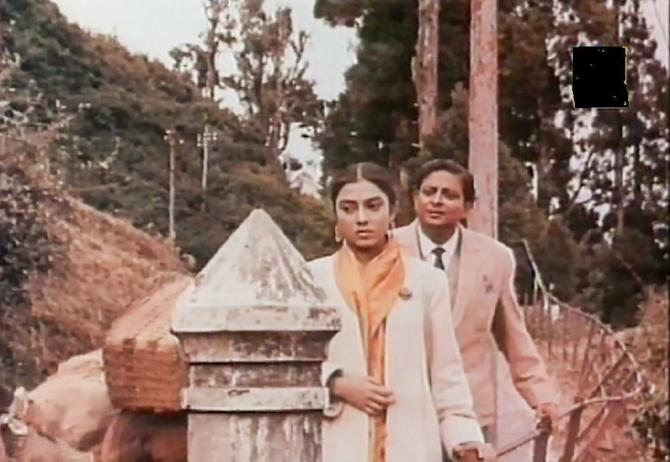 In this 1962 film, Satyajit Ray made brilliant use of fog to portray the complexities of human relationships.
With an ensemble cast, this film had his first original screenplay.
It was also his first colour film.
The film is about an upper class Bengali family on vacation in Darjeeling, a popular hill station near Kanchenjunga.
Each character evolves as the film progresses.
The conclusion is unpredictable, and occurs just as the fog clears and one can see the magnificent Kanchenjunga peak in the distance.
Charulata
Cast: Soumitra Chatterjee, Madhabi Mukherjee and Sailen Mukherjee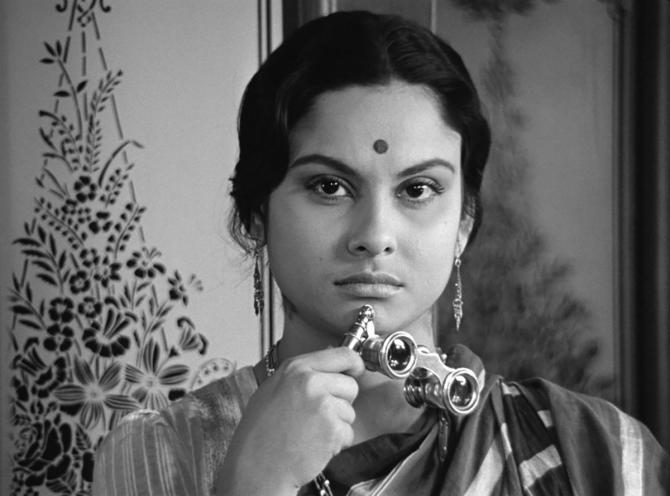 Based on Rabindranath Tagore's novella Noshtoneer, this 1964 film set in 1870s Kolkata tells the tale of a housewife, Charu.
She is wealthy yet lonely and is bored of her idle life.
Her husband Bhupati runs a newspaper. He is a workaholic and has very little time to spare for his wife.
He asks his cousin Amal to keep Charu company.
A complicated love triangle ensues as a result that leads to an unpleasant denouement.
Goopy Gyne Bagha Byne
Cast: Tapen Chatterjee, Rabi Ghosh, Santosh Dutta, Harindranath Chattopadhyay, Jahor Roy, Santi Chatterjee, Chinmoy Ray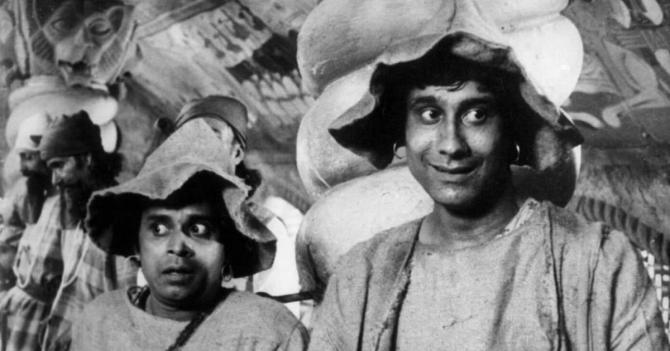 This 1969 film, based on a short story by Satyajit Ray's grandfather Upendrakishore Ray Chowdhury, has Goopy and Bagha, two yokels, as its protagonists.
Goopy loves to sing but can't hold a tune to save his life, and Bagha plays the drum but has no sense of rhythm.
Both are banished from their village for oppressing villagers with their atrocious music.
But they manage to please Bhuter Raja, or the king of ghosts, who grants them three boons -- they only have to clap each other's hands to eat whatever they please, travel wherever they wish and render listeners awe-struck with their music.
Equipped with these wishes, Goopi and Bagha set out on a journey of adventure.
Aranyer Din Ratri
Cast: Soumitra Chatterjee, Sharmila Tagore, Aparna Sen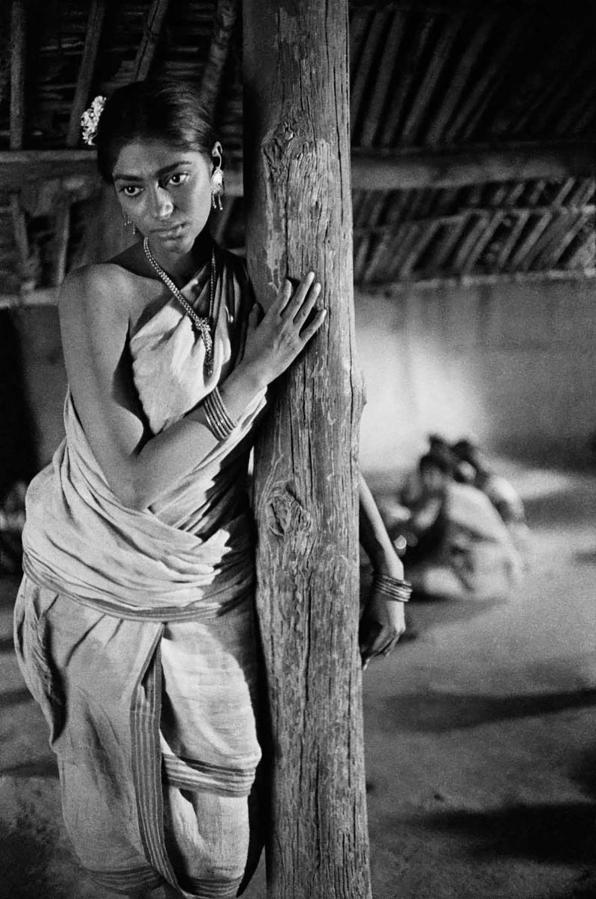 Based on a novella by ace writer Sunil Gangopadhyay, this acclaimed 1970 film focuses on a group of friends escaping the bustle of the city by heading to a tribal outpost in Bihar.
They stumble across women -- of every imaginable kind.
Beneath its sunny veneer, the film has a dark centre and gradually turns into a commentary on the squalor of urban life.
Jana Aranya
Cast: Pradip Mukherjee, Satya Banerjee, Dipankar Dey, Lily Chakravarti, Gautam Chakravarti, Aparna Sen, Sudesna Das, Utpal Dutt, Rabi Ghosh
This 1976 film is based on the novel of the same name by Mani Shankar Mukherjee aka Shankar.
It is the last among the Calcutta trilogy, the previous two being Pratidwandi and Seemabaddha.
The film portrays the hopelessness of the middle class, educated, urban youth in modern India.
After making numerous unsuccessful attempts to find a job, Somnath finally decides to start his own business as a middle-man.
He gets involved in petty dealings that he finds unsatisfactory.
One day, in order to land a big order, he has to appease a client by supplying him with a sex worker.
Despite his tremendous hesitation and after trying several brothels, Somnath finds a girl for the purpose.
However, she turns out to be his friend Sukumar's younger sister.