Besides the five Indian films that are playing at the Toronto International Film Festival this year -- a rather large collection at an international film festival, says Aseem Chhabra -- there are more films with an Indian connect.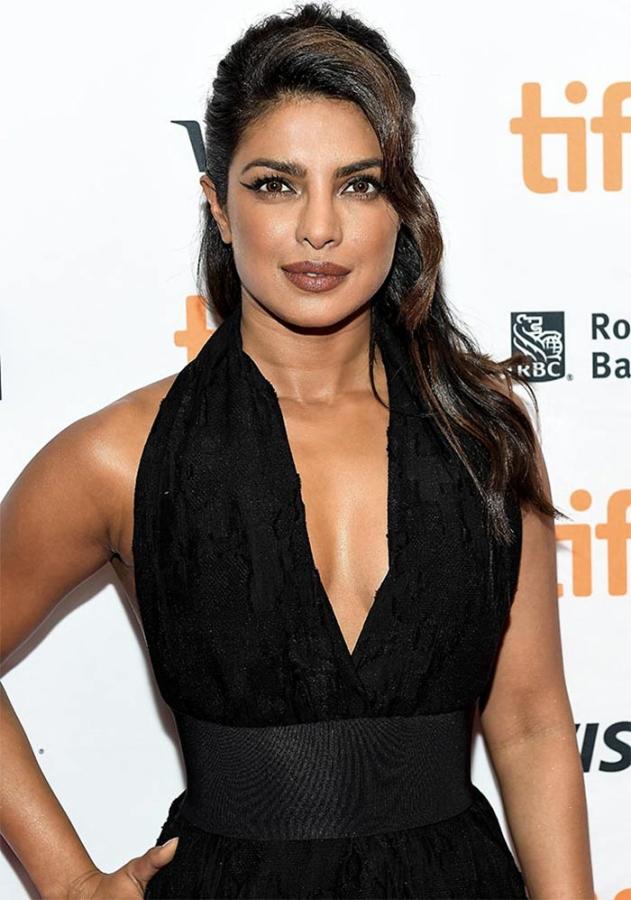 IMAGE: Priyanka Chopra was in Toronto for a couple of days -- for a fundraiser to promote young women filmmakers and also for the Sikkimese film, Pahuna: The Little Visitors. Photograph: Matt Winkelmeyer/Getty Images
Priyanka Chopra made her name in big Bollywood films and, now in the US, on television and in films. But who would have imagined that she had a secret desire to support smaller regional films in India?
"Priyanka believes every region in India is exploited by Bollywood," the actress's mother, Dr Madhu Chopra, told me as she sat down at the Toronto International Film Festival to promote a small film set in Sikkim that mother and daughter have produced.
"Bollywood takes stories from Rajasthan, Maharashtra and turns them into big blockbusters. Salman (Khan) has made films in the Bhojpuri language and turned them into Bollywood hits. But Priyanka wants to give back to the different regions of India," Dr Chopra added.
Priyanka was in Toronto for a couple of days -- for a fundraiser to promote young women filmmakers and also for the Sikkimese film, Pahuna: The Little Visitors.
"It's a passion project," Priyanka said a day earlier as she spoke after the film's screening, adding that profit-making from this film was not her first motivation.
Pahuna (above), directed by Paakhi Tyrewala, is a sweet story about two kids and their baby brother from Nepal who escape the political violence in that country and find refuge in Sikkim.
Despite Priyanka's presence, the theatre was not totally full, but the audience seemed to appreciate Tyrewala's film.
Pahuna is one of five Indian films playing at this year's TIFF, which runs until September 17.
The other films are Rima Das's Village Rockstars, Hansal Mehta's Omerta, Anurag Kashyap's Mukkabaaz (The Brawler) and Bornila Chatterjee's The Hungry.
That is a rather large collection of Indian films at a major international film festival, considering there is also a British film dealing with India -- Victoria and Abdul (with Bollywood actor Ali Fazal), and two Pakistani projects that star Indian actors -- What Will People Say (Adil Hussain) and a documentary, Azmaish: A Journey Through The Subcontinent (Kalki Koechlin).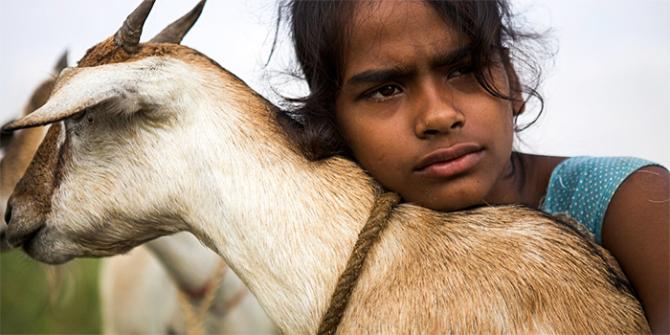 Rima Das's Village Rockstars (above) is set in a village in Assam, where despite poverty and hardship, the children lead a happy life, even when floods devastate their homes.
It is a quiet, beautifully told tale of a young girl who wants to become a musician and dreams of owning a guitar.
Das shot and edited the film herself.
Much of the film is set during the magic hour in the late afternoon with the kids frolicking in the fields, climbing trees and rowing boats during the floods.
It is one of the sweetest portrayals of childhood in an Indian film.
Village Rockstars is a true indie film and definitely the best Indian film playing at TIFF this year.
It could quite definitely qualify as the best Indian film of 2017.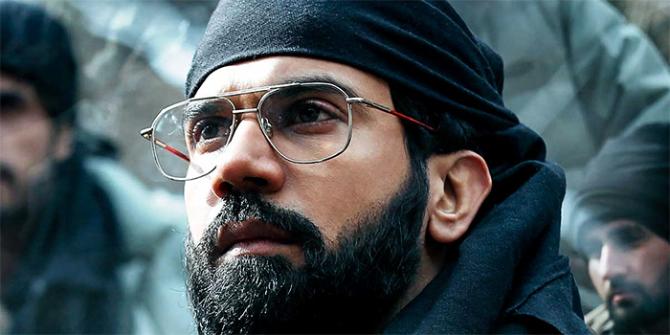 In Omerta (above), Hansal Mehta explores the life of Omar Sheikh, the British-born terrorist responsible for the kidnapping and death of Wall Street Journal journalist Daniel Pearl. Sheikh also makes a brief appearance in Mehta's 2012 film, Shahid.
In Omerta, Mehta once again works with Rajkummar Rao (the two have already collaborated on the National Award-winning Shahid, Citylights and Aligarh).
Rao is going through his star-making phase -- transitioning from a player in the indie field, to a more recognisable mainstream actor with several films in 2017 -- Trapped, Bareilly Ki Barfi, Behen Hogi Teri and the soon-to-be-released Newton.
In Omerta, Rao totally transforms himself -- becoming a shrewd, charming terrorist who specialised in luring and kidnapping foreign tourists. It is a strong performance, but then we expect nothing less from Rao.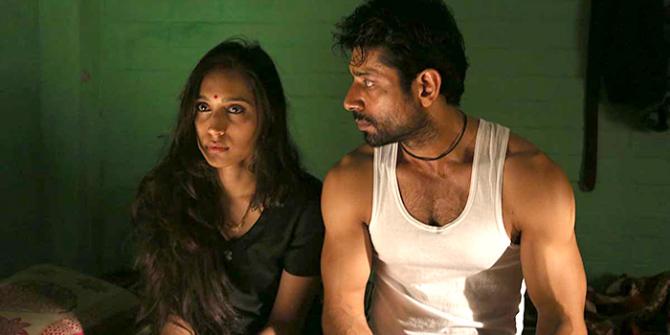 Mukkabaaz (above) -- Anurag Kashyap's 153 minutes-long film takes up caste politics and the life of a boxer in small town India (the film is set in Bareilly).
It is based on a true story about a boxer from a lower caste, played with utmost sincerity and conviction by Vineet Kumar Singh (the lead in Kashyap's Murabba segment in the anthology Bombay Talkies), who clashes with his higher caste coach -- a very villainous Jimmy Shergill.
Mukkabaaz (the English title is The Brawler) is definitely Kashyap's comeback film after the critical and financial failure of Bombay Velvet and the small Raman Raghav 2.0.
It is packed with songs with crackling lyrics written by new find Hussain Haidri and touches upon hot button topics of our times, including cow slaughter.
The way Mukkabaaz unfolds, and especially the crowd pleasing ending, should ensure good box office returns for the film.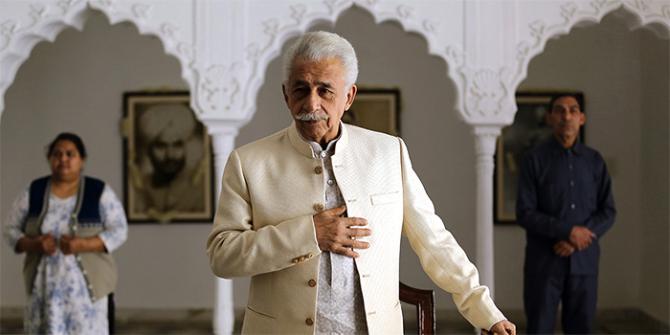 Second-time filmmaker Bornila Chatterjee has come to TIFF with The Hungry (above), a stylised adaptation of Shakespeare's uber-violent play Titus Andronicus.
In Chatterjee's modern day India tale, two families, an extravagant marriage, greed, failed business deals and a lot of killings adding to the masala.
The film's top line acting talent includes Naseeruddin Shah, Tisca Chopra, Neeraj Kabi, Sayani Gupta and Suraj Sharma, the star of Life of Pi.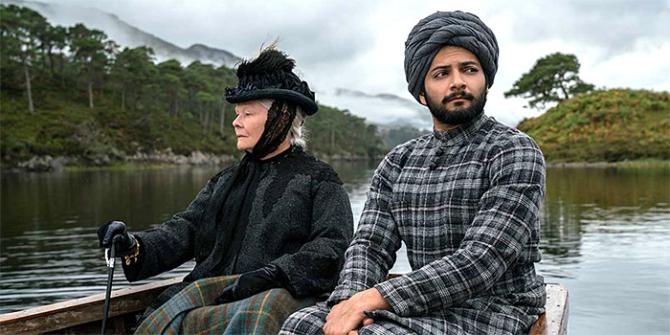 Director Steven Frears has worked with Indian actors in the past (Shashi Kapoor, Saeed Jaffrey, Roshan Seth), but in British Pakistani dramas.
In Victoria & Abdul (above), he charts the warm and hilarious friendship between Queen Victoria (played with so much depth and wicked sensibility by Judi Dench) and a young clerk from India (Ali Fazal).
With lavish costumes and production design, the strength of Victoria & Abdul is also in its witty writing.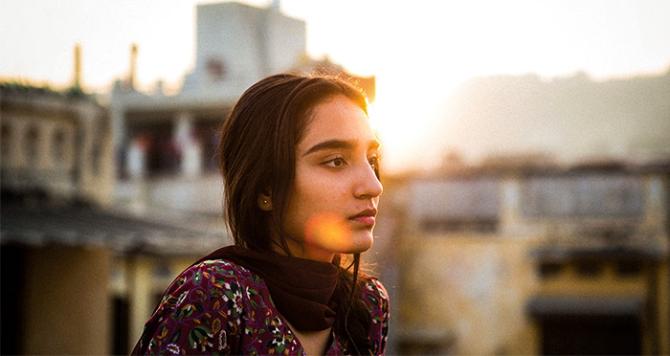 Pakistani-Norwegian director Iram Haq brings her second film, What Will People Say, to TIFF.
What Will People Say (above) is a somewhat autobiographical story about a young Pakistani girl, born in Norway, who is sent off to Pakistan by her conservative father.
Adil Hussain plays the father in the film, which also features several other supporting actors of Indian origin.
In the harrowing film, the Pakistan scenes were actually shot in India (Jaipur and Udaipur).
"I felt safe is India," Haq, 41, said, adding that she was sent off to live with her relatives in Pakistan when she was 14.
In the film Haq attempts to understand all sides of the story -- including the Pakistani parents.
What Will People Say could have easily become a critique of conservative Pakistani immigrants but in Haq's hand, the film develops into a heart-wrenching drama where no one comes out a winner.