Serum Institute is investing $200 million to create capacities for the COVID-19 vaccine.
Sohini Das profiles its 39-year-old CEO.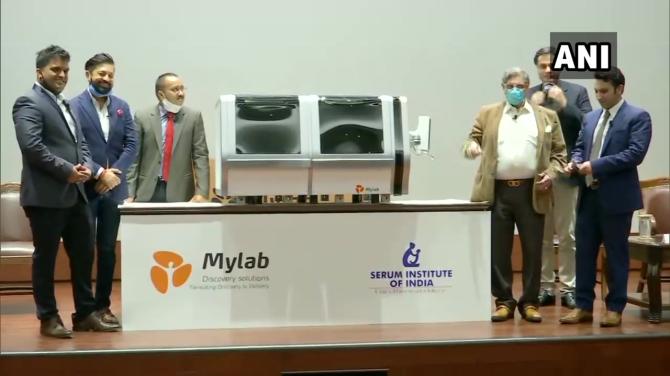 When the pandemic hit, Adar Poonawalla, CEO of Serum Institute, believed that long-term lockdowns wouldn't help much. Instead, the world needed a vaccine -- fast.
In fact, he tweeted on March 26 (when the government announced its first 'relief package' of sorts), 'Given the scale of disruption a relief package of at least $200 billion should supercharge spending and restore confidence in our economy. We can recover it back through taxes as our growth rate moves beyond 6 per cent. I hope our FM announces this in phases soon.'
But a vaccine was a sure-fire way to unlock safely and Poonawalla, who was already working with the University of Oxford on a malaria vaccine candidate, was quick to spot the promise of its COVID-19 vaccine (code named AZD1222).
Serum Institute now has a tie-up with the AstraZeneca-backed Oxford vaccine candidate for one billion doses which it will make for India and the GAVI vaccine alliance of 58 countries.
Poonawalla is perhaps the only Indian vaccine maker who has decided to start making a vaccine (which is still under clinical trials) on 'personal risk'. He has said in his recent interviews that the Serum Institute is putting in $200 million to create capacities for the AstraZeneca-Oxford vaccine.
A leading vaccine maker said: "This kind of risk-taking is rare. But it is possible for Adar because his is a closely held firm. They don't need to answer investors."
Indeed, Poonawalla has repeatedly stressed in his interviews that he has no plans to list his firm -- it would result in him losing his "independence," he says, and decision-making can never be the same when a company has to declare quarterly results.
People who have worked with him and know this 39 year old well point to his strong business acumen.
A case in point being his decision soon after his joined the company's board in around 2005-2006 to expand Serum Institute's global reach.
At the time, Serum Institute was supplying vaccines to around 35 countries. With the going turning tough in the domestic market, Adar turned the organisation's focus to global markets.
He got the Serum Institute vaccines validated globally and began supplying to aid agencies including the World Health Organisation.
Today, Serum Institute exports to around 150 countries across the world, sells over 1.5 billion doses of vaccines and is the world's largest vaccine maker in terms of volumes.
Insiders say that under Adar's stewardship, the company's revenues have clocked a compounded annual growth rate of 20 to 25 per cent in the last nine years (he took over CEO in 2011) and Serum Institute has a debt-free balance sheet.
Its forte has been affordable vaccine and high volumes. The firm is known for its tetanus, diptheria and measles vaccines.
In fact, Serum Institute's journey started from the tetanus vaccine when one of India's first-generation vaccine men, Adar's father Cyrus Poonawalla set up a small laboratory at a corner of his stud farm to make tetanus vaccines from horse serum.
Cyrus inducted his son early into the business at 21 years. Adar had studied at St Edmund's School, Canterbury, and graduated from the University of Westminster, London.
As a young inductee to the company, he was not given an official designation. His job was to follow his father and learn the ropes of the business.
Adar has said in subsequent interviews that learning on the job was a more enriching experience than doing a classroom MBA from an Ivy League school.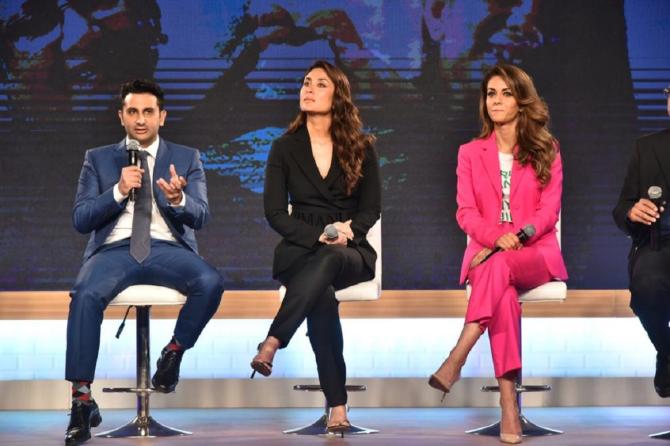 In Pune, the Poonawalla family is known for its vaccine business, flamboyant lifestyle, and social ventures. True to his British upbringing, his house in Pune (called Adar Abad) flaunts European architecture.
"He doesn't enjoy being under the media glare. In fact, while the perception of Adar is that he is a Page 3 regular, he is quite the opposite and, has a strong sense of social responsibility," said someone who closely works with him.
Poonawalla's Clean City Movement in Pune, which made him the poster boy of the Swachh Bharat Mission, is a case in point.
But his risk-taking extends beyond Covishield (Serum's brand for Oxford-AstraZeneca vaccine). He has invested in Pune's molecular diagnostics company MyLab, which made India's first locally made RT-PCR kit to test COVID-19.
How these risks will pan out will certainly shape the coming decade for the Poonawalla Group and its young CEO.