This year is expected to break fresh ground in technology with a fancy range of gadgets. So get ready to get wired into the new year. 
Nike+iPod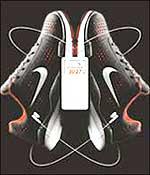 Need to lose weight? Love music? How about the wireless Nike+iPod sports kit? Throw this pebble-sized instrument into a pocket inside one of Nike's specially designed shoes, connect the wireless receiver to your iPod Nano, and it streams data to the latter.Pebble placed and wireless receiver attached, you are all set to run.
All you have to do is turn on your iPod and click on the Nike+iPod menu item to set the time and distance for your workout. Soon after, you are prompted by a voice to get started; these prompts along with updates of your progress are repeated at regular intervals and gain in intensity later.
In the fitness segment, the Nike+iPod kit does not meet the mark where precision is concerned. However, if we were to talk about pure elegance, usability and appeal this duet sings along comfortably.
Nokia N91-8 GB
Now, before you skip this one thinking it's just a re-do of an older model, keep in mind that the space we are talking about compares with an iPod. The new Nokia N91 8 GB is an evolutionary update made to the original N91 mobile music haven.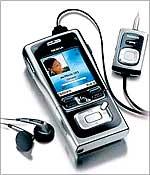 While the colour scheme has seen a complete revamp, the internal hard disk that provides storage for music and other media files has been boosted to 8 GB, double the original 4 GB. The bluetooth system has also been updated to add A2DP stereo support, so that the N91 can be used with the new wireless stereo headphones that are starting to trickle into the market.
The N91's size has remained unchanged, but its weight has gone up five grams. No word yet on pricing though.
$100-125 Laptop-2B1
The children's machine is a proposed low-cost laptop designed by the One Laptop Per Child (OLPC) trade association for educating children in developing nations.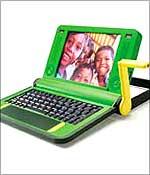 Previously called the $100 laptop, the 2B1 will initially be priced at $135-$140. Its enclosure will be both dirt and moisture resistant, and it will consume roughly 2 watts of power as compared to 25-45 watts used by conventional laptops.
In the e-book mode, its power consumption will be around 0.3-0.8 watts. A hand or foot crank generator built in to a separate power unit is optional.
The Linux-based machine will have a colour display that can be switched to monochrome to enable reading in bright sunlight. These will also be Wi-Fi-enabled.
Sony Mylo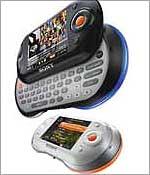 Mylo, which stands for "my life online", is aimed at anyone who loves to stay in touch with friends while having some fun on the side. Equipped with built-in Wi-Fi that will search for available networks, a web browser, popular instant-messaging clients, VoIP capabilities and multimedia features, the media player also does digital audio, and pictures.
It comes with Yahoo Messenger, Google Talk, and Skype. Although Mylo is not essentially a cellphone, it asserts the fact that in the coming years Internet connectivity is all you will really need to make a voice call. Mylo is probably the sleekest looking Skype phone in the market, but to be honest, it may not convince people to give up their phones.
Epson P-3000 Multimedia Storage Viewer
Nothing is enough anymore. We were happy clicking 36 shots on a roll of film. Then came the digital cameras with their card storage and were very happy for a while with each 1 GB card storing eight to 10 times the number of pictures in less than a quarter of the space.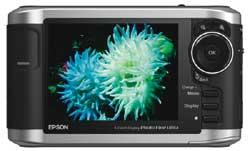 Now, for those for whom even that is not enough, Epson would be launching the P-3000 multimedia storage viewers. With 40 GB of storage, the viewer is expected to cost around Rs 23,000.
Its four-inch, LCD screen will be able to deliver more than 16.7 million colours using the world's first four-colour filtering system. It can also store music and video files. It is preloaded with Epson's Link2 software, which enables automatic file conversion.
Windows Vista
After a series of delays, the Windows Vista operating system (OS), the first Microsoft upgrade in five years, is finally out. Currently, the Windows Vista Business and Enterprise (OS) has been released, but the home version is expected on January 30, 2007.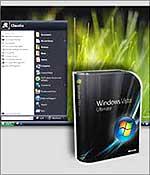 Vista boasts of improved security and graphics, better tools for finding documents and pictures as well as a new Internet browser. Vista Enterprise includes all the features of Vista Business as well as additional ones like higher level of data protection and easier application management. The home edition, currently available on Amazon for pre-order, is significantly more expensive than XP. Some concerns have arisen over the increase in hardware specifications.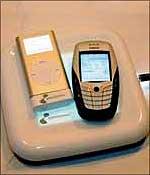 Splashpower eliminates the need for a different charger for each product. You can charge multiple devices like MP3 players, mobile phones, PDAs and digital cameras, all at the same time. The system basically includes two components -- the splashpad, a universal wireless charging pad, and a Splashpower-enabled mobile device.
The device will provide a richer mobile experience with lesser complexity. It will definitely be one of the most anticipated gizmos of 2007.