On February 1, 2021, Finance Minister Nirmala Sitharaman will present the Budget for the Financial Year 2021-2021.
Nirmalaji has asked us to send the finance ministry inputs so that the government can prepare an all-inclusive Budget, one that will incorporate the needs of its people.
In a month-long series, A Ganesh Nadar/Rediff.com will speak to Indians across the land about what their expectations from Budget 2021 are.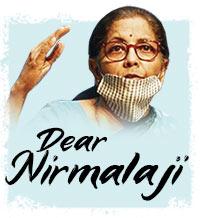 Himani Zaveri, 42, is a businesswoman who lives in Ahmedabad. She has an MBA in finance.
She is married and has 12-year-old twins, a boy and a girl.
She owns an electronic goods store with her husband Parthiv, a business they started together in 2006. Their turnover last year was around Rs 12 crore (Rs 120 million).
And this is what she would like to tell the finance minister of India:
Dear Nirmalaji,
We are a partnership firm. We pay 30 per cent in tax, plus cess, which works out to about 35 per cent in taxes.
Corporates are charged 25 per cent tax.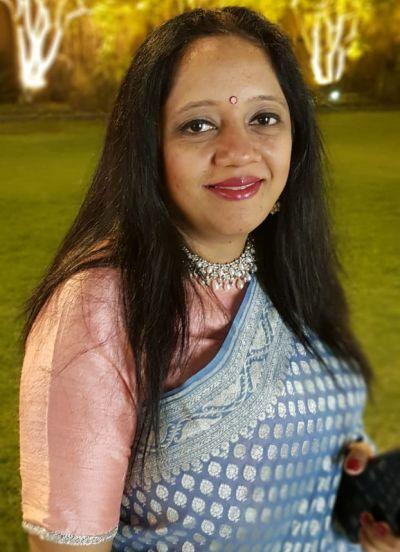 In India, there are more partnership firms than corporates. By reducing taxes on partnership firms and bringing them to the same tax level as corporates, you will help many people including me.
Savings will increase, so people will spend more. When people spend more, it will generate employment.
Reduction in taxes will boost the economy because people will reinvest the income generated.
I have taken a home loan. Interest of up to Rs 2 lakh on home loans is deductible from taxable income. If this limit is increased, it will help us save on tax. As I am already paying interest, I think increasing this limit is justified.
In these pandemic times, medical costs are also high. You are allowed to deduct only Rs 25,000 of your medical expenses. This benefit should be increased. It will encourage people to take more medical insurance.
The government should spend more on infrastructure. At this time, they should spend more on hospitals and allied healthcare facilities.
Thank you.
Earlier in the series:
Feature Presentation: Aslam Hunani/Rediff.com