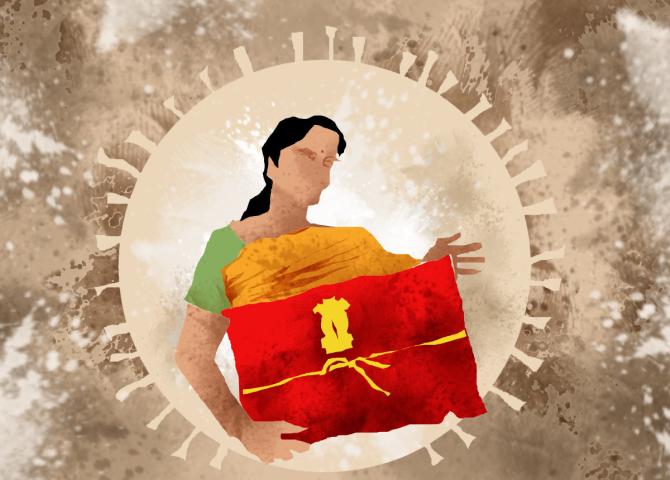 On February 1, 2021, Finance Minister Nirmala Sitharaman will present the Budget for the Financial Year 2021-2021.
Nirmalaji has asked us to send the finance ministry inputs so that the government can prepare an all-inclusive Budget, one that will incorporate the needs of its people.
In a month-long series, A Ganesh Nadar/Rediff.com will speak to Indians across the land about what their expectations from Budget 2021 are.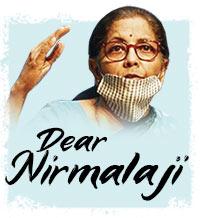 Sandeep Sharma, 36, has a MBA in finance.
A Rajasthan native, he was born in Jodhpur and currently workS in a bank in Jaipur.
Sandeep's wife is a home-maker. The Sharmas have two daughters, both of whom are studying in school.
Recalling the lockdown, Sandeep says, "It was very difficult to work. The expectations of the people from the banks had increased. We had to provide more services, uncertainty was in the air. It was a challenging situation."
Last year, he paid Rs 200,000 in taxes. These are his suggestions for Finance Minister Nirmala Sitharaman.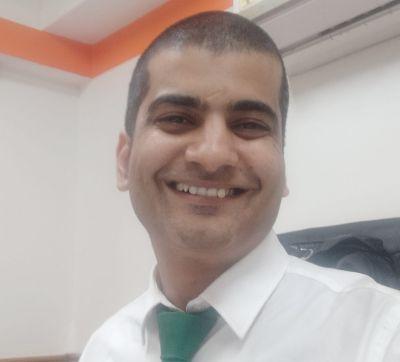 Dear Nirmalaji,
The Budget should encourage people to spend and this can be done only by reducing taxes, ie personal income tax. The reduction limit should be increased.
This will increase the payment of indirect taxes, which will help the government compensate for the loss of income tax.
The government should spend more on basic infrastructure.
It should also help industries which are adversely affected by the COVID pandemic by giving them loans at a reduced rate of interest.
Hospitals, their logistics, the availability of medical staff and allied activities should be provided at the grassroot level.
Thank you.
Earlier in the series:
Feature Presentation: Aslam Hunani/Rediff.com