The YES Bank board has rejected the application of Shagun Kapur Gogia, daughter of deceased co-founder Ashok Kapur, for induction as a member.

In a letter addressed to Gogia's mother, Madhu Kapur, who holds a 12 per cent stake in YES Bank, the private lender said its board of directors, after extensive deliberations, had unanimously agreed not to accept her recommendation to appoint her daughter on the board. The letter has been reviewed by Business Standard.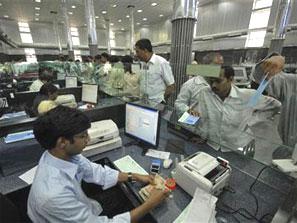 YES Bank's board met on Thursday afternoon after the Bombay high court directed the bank to advance its board meeting by a month and consider Gogia's appointment. The board meeting was originally scheduled on July 24. Madhu Kapur and her two children (Gogia and Gaurav Kapur) had moved the court alleging their right as co-promoters was violated.

Sources familiar with the development said the bank's board reviewed the Reserve Bank of India's (RBI's) guidelines and relevant laws while discussing Gogia's appointment. It also evaluated the past and present composition of the YES Bank board and current composition of the boards of some of the country's
other private banks.
The letter said YES Bank's co-founder, MD & CEO Rana Kapoor voluntarily recused himself when the agenda of Gogia's appointment was considered at the nominations and governance committee meetings and subsequently at the board meeting.
While Gogia confirmed receipt of the letter, YES Bank declined to comment and reiterated the statement issued by the bank on Thursday morning. "As the matter is sub judice, the final decision of the board on the subject will be submitted to the court at its scheduled hearing on July 1 as per the court order," the bank had said ahead of its board meeting on June 27. The Bombay High Court is scheduled to hear the case on Monday.
The bank had on Friday said it would induct three of its top management executives on the board to reinforce its positioning as the 'Professionals Bank of India'.
Rajat Monga (senior group president for financial markets & chief financial officer), Sanjay Palve (senior group president & senior managing director for corporate finance) and Pralay Mondal (senior group president for branch, retail & business banking) will join the board, subject to approval from RBI and shareholders.