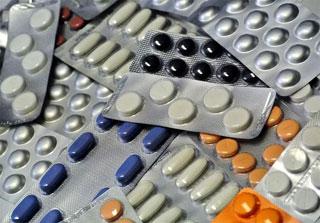 Pharmaceuticals major Wockhardt is recalling select drugs in the US, manufactured at its two units at Chikalthana and Waluj in Maharashtra, which were under import restrictions from the USFDA.
Wockhardt's L1 Chikalthana facility was under import alert for its drug Metoprolol XR used for treating blood pressure, while the Waluj facility that makes injectables and solid dosages was also put under import restrictions by the US Food and Drug Administration (USFDA) in 2013.
In a filing to the BSE today, the company said during an inspection of the facilities at L1- Chikalthana and Waluj in Aurangabad, Maharashtra, the USFDA has made some observations pertaining to batches of some products manufactured prior to the import alerts.
"As a measure of preparedness and as an abundant precaution, the company has now decided to recall, as a part of remedial measure all the remaining batches (of drugs) in the US market that were manufactured prior to the USFDA import alerts even though there is no evidence of risk to patient safety from the products currently available in the US market," the company said.
Several batches of other products, manufactured prior to the import alerts may still be in the US market," it added.
Wockhardt also said that the UK's health regulator, Medicines and Healthcare products Regulatory Agency (MHRA) has restored the EU GMP certification of the company's potent product facility at Kadaiya, Daman.
Shares of Wockhardt were trading at Rs 1,240.25 apiece, down 6.75 per cent on the BSE.