Two issues dog the sale of the national carrier. One is the $2 billion bank guarantee the winning bidder will need to furnish. The other is the nearly 5000 lawsuits filed against Air India, many of them overseas.
Anjuli Bhargava reports.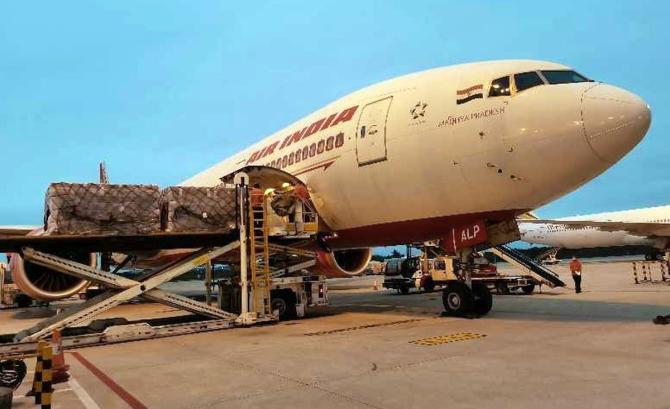 As the process to sell Air India hots up and its data room is opened up to prospective bidders, two issues have come to light that could lead to further trouble in the way of the sale of the national carrier.
According to sources, the winning bidder would be req­uired to replace a bank guarantee for $2 billion (approximately Rs 15,000 crore) for lease payments guaranteed by the government for 12 years on 21 B-787s.
Not only are the lease rental rates almost "twice" that of what they should be, the payments are guaranteed and secured through a Govern­m­ent of India guarantee. This makes no sense, said the sources, as the aviation environm­ent has changed dramatically after the Covid-19 pandemic.
A former finance head of the airline said some of the lease rentals may not have been paid lately due to the severe cash crunch. Air India did not respond to an email query in this regard.
It has emerged, moreover, that the national carrier is beset with numerous legal cases, including many filed in countries overseas where it had operations.
Sources claim the total number of legal cases could be close to 5,000.
In some instances, Air India's legal team has been unable to decipher what the cases are about as they are in French or Spanish or some other language. And, they have no translators available, said a source, pointing to the absurdity of the situation.
This could also prove to be a big hindrance to the sale, as bidders are being asked to take on something "almost blin­dly".
As it is, both the prospective bidders, the Tatas and SpiceJet CMD Ajay Singh, have plenty of legal troubles on their hands.
A further controversy seems to have erupted over giving at least one bidder, Ajay Singh, ac­cess to the carrier's data room.
Singh is ostensibly bidding in his personal capacity along with unknown co-bidders.
It appears that the disinvestment ministry has reservations over opening the data room and sen­sitive information to "rival" SpiceJet, which, sources in the ministry of civil aviation argue that it must.
"How can he or anyone be expected to put in a bid without access to the data," asks one MOCA source.
When contacted, Singh ref­u­sed to comment on the mat­ter. Neither did he confirm that he was bidding for the carrier.
The fact that nobody -- MO­CA, the disinvestment ministry, Singh or others who are his co-bidders -- is confirming that Singh and company have bid for Air India, has raised suspicions and convinced many that Singh is being forced to bid as the government needs at least two bidders to meet the CVC gui­delines and government rules.
"Why should one bidder be so evasive and shrouded in mystery and the other so forthcoming" is the question being asked.
A former MOCA secretary told this correspondent that he wouldn't be surprised if "Singh puts in a Rs 2 bid SpiceJet style, since there is no seriousness that any of us can detect".