The community has taken offence to being wrongly stereotyped as watchmen in the ad which also plays on an exaggerated Hindi accent to seem funny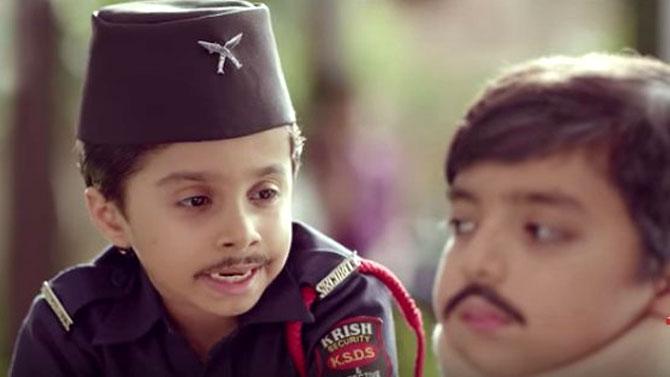 Members of the Gorkha community have filed a petition against Flipkart in a Delhi court to stop airing a television advertisement that they say portrays the community in a bad light, after their pleas with the e-commerce company went unheeded.
The petition filed at the Tis Hazari courts on Saturday, accuses the company and co-founders, Sachin Bansal and Binny Bansal, under Section 154 (A) and (B) for criminally conspiring with each other for defamation and hurting the religious sentiment of the Nepali/Gorkhali community.
The petitioners said they were forced to take the legal route after the country's largest e-commerce company failed to respond to their pleas to take down the offending ad.
Flipkart continues to air the advertisement despite an outrage on social media, too. Previously, the petitioners as part of the Gorkha Youth and Student Association of India (GYASA) had filed a complaint against the company with the Delhi Police.
"They've been so cold. I know they must have spent a lot of money making the ad but then again it's a form of racial misrepresentation. We wanted them to withdraw it. We gave them so much time to take it down but they didn't do that," said Rajen Chettri, one of the petitioners and a member of GYASA.
The community has taken offence to being wrongly stereotyped as watchmen in the ad which also plays on an exaggerated Hindi accent to seem funny. They've accused Flipkart of racism and want the company to take down and apologise for their misrepresentation.
Flipkart did not respond to queries, seeking information about the issue.
The petition further accuses Mullen Lintas, the creative agency behind Flipkart ad, and Virat Tandon, chief executive at Mullen Lintas of conspiring against the Gorkha community with Flipkart and its co-founders.
"They are showing the image of Gorkhas in a very poor light. It's been happening in the movies and many ads, but this time the entire Gorkha youth from across India are outraged. Many youngsters ask me why I need to introduce myself as Gorkha, and when I ask them why, they say in their school they introduce their watchman as Gorkha," said Roshni Rai, lawyer and Gorkha rights activist.
Flipkart's controversial ad comes ahead of the crucial festival season till December, when over two thirds of India's shopping happens. As it struggles to battle increased competition from global rival Amazon, the outrage by the Gorkha community could add to its woes as being perceived as a company that is insensitive to minority interests.
"Whenever you make a comment on a religious group, a sub-section, a minority, you have to be very careful. Therefore, once your creative process is over in advertising, it's extremely important for a sort of a cultural vetting to be done, which ensures that you're not hurting anyone's sentiments," said brand consultant, Harish Bijoor.
This isn't the first time an Indian e-commerce company is being insensitive towards a section of society. A few months ago, ride-hailing service Ola was accused of propagating sexism with one of its ads aired on television. The company pulled down the ad after an outrage on social media.
Photograph: Flipkart Facebook