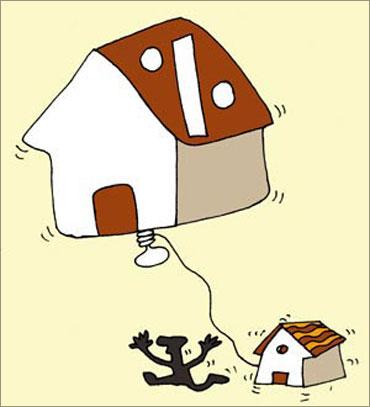 Realty players want single window clearance for all affordable projects, reports Karan Choudhury.

Eager to make the Pradhan Mantri Awas Yojana a success, the Prime Minister's Office held a meeting on Sunday with leading developers, the sectoral body and bankers on what was needed for mega-size projects in affordable housing.
Ministry of housing approves construction of 1,773,052 affordable houses so far under PMAY (urban), with investment of Rs 95,660 crore

At least 10,000 houses planned in Maharashtra, 41,921 in the National Capital Region, 28,465 in Gujarat, 7,037 in Karnataka, 6,0557 in UP

Credit linked subsidy scheme component of PMAY (urban) extended to those with annual income of Rs 12-18 lakh. Interest subsidy of 4 per cent, plus 3 per cent on housing loans
Home buyers in the EWS, LIG and MIG segments with annual incomes up to Rs 18 lakh, brought under ambit of PMAY (urban), opening investment opportunities for developers
Around 30 members from the real estate sector were there, said sources.
There were representatives from major developers such as Tata Housing and DLF and sectoral associations Credai and Naredco.
"The hour-long meeting was all about affordable housing. The PMO said it was ready to work with the industry to make PMAY a success," said a source who was at the meeting.

The realty representatives said they wanted a 'single window clearance scheme' for all affordable housing projects.

"We need this as it takes a lot of time to get a project started. In affordable housing, margins are tight and a delay mounts costs. Also, we want the government to come up with a public-private partnership model, where they provide us with land, as that is one of the main cost factors," added the source.

Sectoral bodies also asked that Minimum Alternate Tax in this regard be cut to nil; the PMO refused.

"Under this policy, there are certain obstacles on the supply side if done in a particular form. All these were discussed," said a person at the meeting.

Union minister of housing and urban poverty alleviation Venkaiah Naidu had inaugurated a scheme for 352 projects involving investment of at least Rs 38,000 crore to build over 200,000 houses.

The Confederation of Real Estate Developers' Associations of India said it could build 203,851 low-cost homes, for Rs 15-30 lakh, in 53 cities across 17 states under the scheme.

It says it is in talks with the State Bank of India on a financial package, for both home loans and construction finance.

The government has extended the credit linked subsidy scheme component of PMAY (urban) to middle income groups, with annual income of Rs 12-18 lakh, under which interest subsidy of four per cent and three per cent on housing loans will be provided.

Illustration: Uttam Ghosh/Rediff.com