VW has already announced that globally around 11 million vehicles have been affected.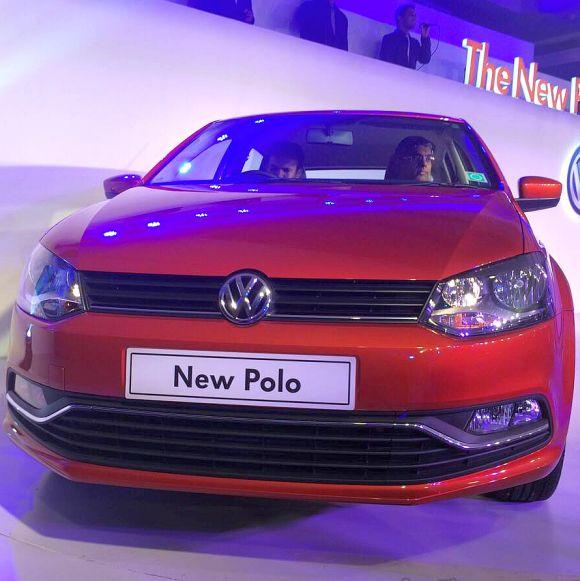 Beleaguered German auto major Volkswagen has asked its dealers in India not to deliver its premium hatchback Polo to new buyers till further notice.
The company, which has been hit by emission test cheating scandal in the US and Europe, did not specify the reasons for such a step.
Sources, however, said that the step is not related to the emission scandal but is due "to other technical issue".
Comments from the company could not be obtained immediately.
In a letter, signed by Ashish Gupta, Head of After Sales Operations, Volkswagen Passenger Cars and Pankaj Sharma, Head of Sales Operations, sent to the "dealer partners" today, the company asked them "not to physically deliver any Polo vehicle (all variants) with immediate effect till further notice from VW." VW India produced 20,030 units of Polo in the April-August period this year.
It had sold 13,827 units in the domestic market and 6,052 were exported.
Earlier this week, the company had said that it is still evaluating the impact of the emission scandal on Indian operations, and a recall of vehicles will depend on findings of the ongoing investigations.
The company is in communication with testing agency ARAI, which has been asked by the government to probe if Volkswagen manipulated emission tests in India as it did in the US and Europe.
ARAI has asked Volkswagen India to present the details of all the cars sold in India with the EA189 engine and the firm is in communication with them on the matter.
The EA189 diesel engines were fitted with the software that enabled manipulation of emission tests.
VW has already announced that globally around 11 million vehicles have been affected.
Last week, ARAI was given time till the end of this month to file a report on the probe by the Ministry of Heavy Industries & Public Enterprises.