The promoters of VIP Industries, the biggest maker of luggage packing cases in Asia, have said they'd been inadvertently under-reporting their shareholding in the company for the past four years.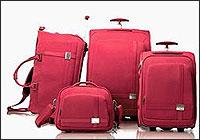 In a letter to the Bombay Stock Exchange on August 10, they've declared 51.98 per cent stake in the company and not the 44.12 per cent they'd been reporting for several quarters.

Their letter says three promoter group companies - DGP Enterprises, Kiddy Plast and Kemp & Company - should have been so categorised but were not.

Also, shares held by Radhika Parimal and Aparna Piramal, daughters of VIP chairman and managing director Dilip Piramal, were excluded from the promoter category; Radhika is also managing director.

The aggregate holding by these three companies and the two daughters is a significant 7.38 per cent. The Piramal's have or had a holding in all these three companies, which in turn held shares of VIP.

The August 10 letter on the discrepancy disclosure was also the day chief financial officer Manoj Tulsian had quit. While Dilip Piramal said he did not wish to say more on the shareholding issue, he said Tulsian's exit was not linked to faulty disclosures.

"Tulsian is a senior person, a CEO-level officer. There was not much work for a person of his stature in VIP. Normally, companies require highly competent CFOs for fund raising and VIP was not looking to raise funds in the near future," he said.

Norms

Legal experts said such errors attract a penalty imposition by the Securities and Exchange Board of India (Sebi).

"The regulator can look into the matter and a penalty can be imposed for violation of the listing agreement and takeover norms. In addition, if there is a breach of a tender offer, the regulator can force it on them now, with interest payment to shareholders," said a former executive director at Sebi.

In the earlier Sebi takeover norms, applicable to VIP in this case, there are two triggers to an open offer. If shares are purchased through creeping acquisition in a company by a single entity and they exceed a five per cent limit in a financial year, the acquirer has to compulsorily make an offer to acquire another 20 per cent shares from open market. Another compulsory trigger is if promoter holding exceeds 55 per cent.

VIP's promoter holding had crossed 55 per cent mark in 2006. They, it now seems, held 48 per cent till December 2005, which rose to 56.37 per cent in the quarter ended June 2006. Any acquisition above 55 per cent would have needed an open offer under the takeover regulations.

The regulations expressly prohibit acquisition of more than 55 per cent stake through preferential allotment or market purchases. The BSE filings show the promoter holding in VIP remained at 56.37 per cent till December 2006.

How
It fell to 45 per cent in the quarter ended March 2007. During this period, a key promoter company, Blow Plast Ltd, which held 48 per cent stake in VIP, was amalgamated with the latter. It was after this amalgamation that there was confusion and faulty disclosure of shareholding.

DGP Enterprise and Kiddy Plast, which VIP now says are part of the promoter group and were "inadvertently" left out, were allotted 0.4 million and 33,600 shares, respectively, during the amalgamation. And, DGP had acquired 0.5 per cent stake in VIP prior to the amalgamation in 2004-2005 and Kiddy Plast around 56,0000 shares between 2008-2010.

During 2008-2010, Kemp and Co acquired 2.84 million shares of VIP. Radhika and Aparna, who held stake in Blow Plast, had got VIP shares under the scheme of amalgamation.More, VIP says that Vibhuti Investment Company, another promoter group company, had sold 1.48 per cent of stake to Kemp.

This was not shown as part of the promoter group and "therefore, the promoter shareholding was shown depleted by 1.48 per cent but it had not depleted at all...It will be seen from the foregoing that the sole reason for any discrepancy in the percentage holding was the inadvertent exclusion of companies (and Radhika and Aparna) that are an integral part of the promoter group," the VIP letter said.

The letter also says, "It would be pertinent to mention that none of these acquisitions triggered any open offer."

A claim that Sebi will have to look into and see if the promoters had crossed the red line at any point, as the shareholding pattern of 2006 appears to suggest.