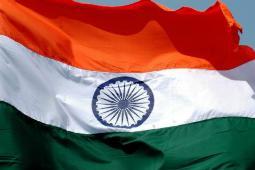 Violence at industrial units will dent India's image as a manufacturing base and a conducive investment destination, SAARC Chamber of Commerce & Industry president Vikramjit Sahney said on Wednesday.

Condemning the recent incidents at the Manesar unit of Maruti Suzuki, Sahney said that differences between management and workers should be resolved in a peaceful manner.

"Acts of violence besides physically shedding blood sullies the image of India as a manufacturing base and as a conducive investment destination especially in view of the economic slow down," he said in a statement.

He
said the apt handling of the situation and preventive measures undertaken by all concerned would send the right signals to the investors globally.
Echoing views, Employer's Federation of India Secretary General Sharad Patil too said that there is an urgent need to create a charter on employee relations through an eco-system comprising employers, employees, trade unions, government and civil society to ensure a violence free workplace.
Maruti Suzuki's general manager Human Resources was charred to death in the violence in its car plant allegedly triggered by workers on July 18 for which over 90 workers have been arrested.
Nearly 100 others were injured in the violence.