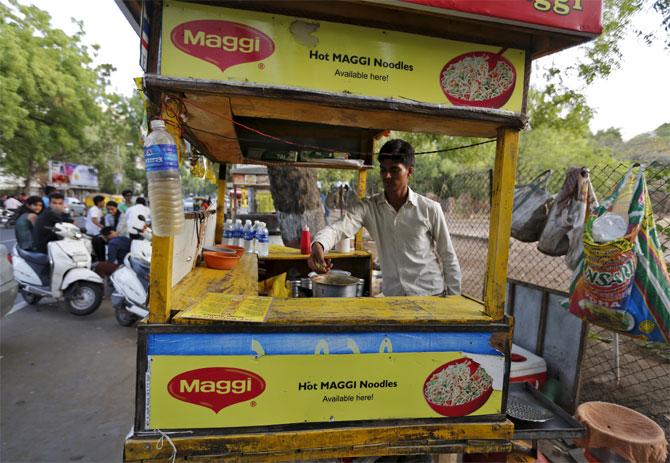 Nestle India might have resumed production of Maggi noodles on Monday from its Pantnagar plant, the biggest in the country.
But the move has put the Uttarakhand government in a spot, which is yet to get any response from the Centre on its clarification on the issue.
Top government officials said on Tuesday it would approach the Centre again on the issue.
"We will ask the Centre to explain the current position on the ban, if any, on the production of Maggi," said Om Prakash, state food safety commissioner and principal secretary health.
Prakash made it clear that the state did not receive any response from the Centre on the issue.
Nestle India resumed the production from Pantnagar after it withdrew its petition against the government ban from the Uttarakhand High Court in Nainital recently.
On the other hand, since the 90-day ban imposed by the state government had also expired on September 3, the company did not wait for the clarification sought by the state government, the officials said.
Last week, Prakash had stated that the government had sought a clarification from the centre on the status of the 'ban' imposed on the production and sale of Maggi noodles in the country.
The Nestle India withdrew its petition from the Uttarakhand High Court in Nainital in view of the Bombay High Court's order lifting the ban imposed by food and safety regulators on Maggi.
The product was banned for allegedly containing lead beyond permissible limits. Nestle enjoys a host of tax incentives in the Pantnagar unit.
Image: A roadside vendor selling Maggi noodles. Photograph: Reuters