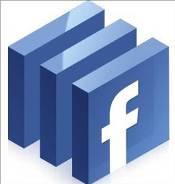 Top US Senators have asked social networking website Facebook to stop plans that could reveal sensitive personal information about its millions of users, warning that such a move could make people easy targets of fraud, theft and abuse.
Americans who use Facebook, especially the 13 million users who are under 18, may be exposing sensitive personal data such as mobile phone numbers and home addresses to third parties unless Facebook changes a new plan that would allow application developers to request and obtain the information, four powerful American Senators warned Facebook CEO Mark Zuckerberg in a letter.
The letter was written by the Chairman of Judiciary Subcommittee on Privacy, Technology and the Law Al Franken; besides Charles E. Schumer, Sheldon Whitehouse, and Richard Blumenthal.
"Anyone with ten minutes, $25, and a Facebook user's phone number and address and no other information can obtain a breathtaking amount of information about that Facebook userand that Facebook user's family, friends, neighbours, and landlord," the Senators wrote.
"Combined with a targeted Google search, these two pieces of information can allow someone to obtain almost all of the information necessary to complete a loan or credit card application. It is hard to contemplate all of the different ways in which this information could be abused," they said.
The Senators found that this information is all someone would need to unlock many personal details about a user, from their date of birth to the value of their mortgage.
The Senators asked Zuckerberg to reconsider Facebook's policy or at least take some commonsense steps to block those under 18 from revealing this information, inform other users of the risks of doing so, or allow those users to opt out.
Last year, Senators Franken, Schumer, Michael Bennet, and Mark Begich wrote to Facebook asking the company to fix its privacy policy to block users' personal information from being accessed by third parties without the users' consent.