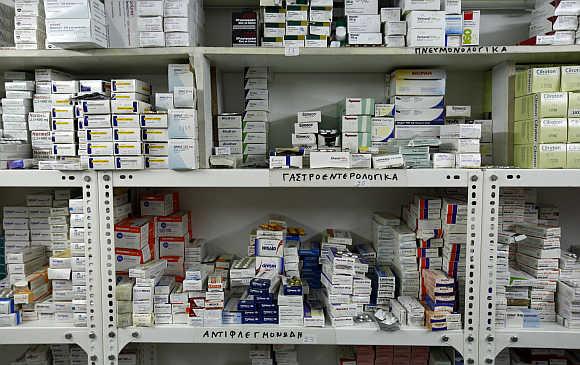 The US Food and Drug Administration (FDA), in a letter dated May 7, warned Sun Pharmaceutical the responses given by it on the import alert on its Karkhadi plant in Gujarat lacked sufficient corrective actions.
FDA officials said the company was found wanting on fundamental raw data necessary to document its analyses.
In March, the FDA had issued an import alert, banning formulations and active pharmaceutical ingredients from the factory.
But the company had said the contribution of the facility to consolidated revenue was negligible.
Sun officials were not immediately available for comments. Analysts said it would be less than one per cent of total sales.
In November, investigators identified violations of current good manufacturing practice (CGMP) regulations for finished pharmaceuticals and deviations from current good manufacturing practice (CGMP) for APIs, the letter said.
The FDA letter said, "The analyses of Sun lacks critical data such as identification of the samples tested, the complete record of all raw data generated during each test, records of all calculations performed in connection with the test results and the signature of the person who performed each test and the date(s) the tests were performed."
Sun officials were not immediately available for comments.
On Tuesday, shares closed at Rs 587, up 0.63 per cent on previous close on BSE.
FDA has said it may withhold approval of any new applications or supplements listing at firm's Karkhadi plant as a drug product or an API manufacturer until all corrections have been completed and FDA has confirmed corrections of the violations and deviations and Sun's compliance with CGMP.
Sun was also asked to notify in writing of the specific steps that the company has taken to correct and prevent the recurrence of violations, within fifteen working days of receipt of this letter.