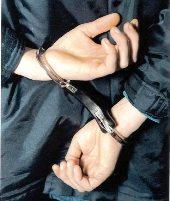 Several online fraud schemes, mainly operating from India, that duped people in countries like the US, UK and Canada into paying to clean their computers of bogus virus infections, have been shut down by US authorities in a crackdown on so-called tech support scams.

At the request of the Federal Trade Commission, a US District Court Judge ordered a halt to six alleged tech support scams pending further hearings, and has frozen their assets.

The FTC charged that the operations -- mostly based in India -- target English-speaking consumers in the US, Canada, Australia, Ireland, New Zealand, and Britain.

According to the FTC, five of the six used telemarketing boiler rooms to call consumers.

The sixth lured consumers by placing ads with Google which appeared when consumers searched for their computer company's tech support telephone number.

The FTC cases targeted 14 corporate defendants and 17 individual defendants in 6 legal filings, Pecon Software Ltd, Finmaestros LLC, Zeal IT Solutions Pvt Ltd, Virtual PC Solutions, Lakshmi Infosoul Services Pvt Ltd, and PCCare247, Inc, and individual defendants in each of the cases; majority of whom are Indians and based in India.

"In these outrageous and disturbing cons you get a call from someone pretending to be from a major computer company who dupes you into thinking you have a virus on your computer.

"At one level, it's like a bad
Bollywood movie, but at another level it's a ripoff of consumers," the FTC Chairman, Jon Leibowitz, said during a conference call.
According to the FTC, after getting the consumers on the phone, the telemarketers allegedly claimed they were affiliated with legitimate companies, including Dell, Microsoft, McAfee, and Norton, and told consumers they had detected malware that posed an imminent threat to their computers.
To demonstrate the need for immediate help, the scammers directed consumers to a utility area of their computer and falsely claimed that it demonstrated that the computer was infected.
The scammers then offered to rid the computer of malware for fees ranging from $49 to $450, FTC said.
When consumers agreed to pay the fee for fixing the 'problems,' the telemarketers directed them to a website to enter a code or download a software programme that allowed the scammers remote access to the consumers' computers.
Once the telemarketers took control of the consumers' computers, they 'removed' the non-existent malware and downloaded otherwise free programmes, it said.
FTC papers filed with the court alleged that the scammers hoped to avoid detection by consumers and law enforcers by using virtual offices that were actually just mail-forwarding facilities, and by using 80 different domain names and 130 different phone numbers.
One group of individuals, according to the FTC, are based in West Bengal; the other group of Indians charged operate from Rajasthan.