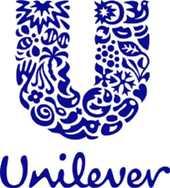 Unilever, the consumer goods multinational corporation, said on Thursday its global information technology, innovation and global enterprise support centre here would be expanded.

Functional since May, the centre employs 1,400. Unilever's chief executive, Paul Polman, formally inaugurated it on Thursday.

This is the largest such operating centre for Unilever and will support Hindustan Unilever and the global business. It is to work closely with the company's IT services hub in northwest Britain and the finance hub in Poland.

Polman said Unilever looked at IT and business services as a source of significant competitive advantage.

"Unilever is, therefore, streamlining operational processes and leveraging technology to win in the market, through a better connection with consumers driving cost-efficient business operations, enabling employees to work in an agile and collaborative manner and reducing its environmental impact.

Since launching enterprise support and IT innovation as our
global services and technology organisations, we have been able to deliver technology that boosts our consumer and customer connectivity, improve services and reduce costs," he said.
Unilever is depending on a number of technology services vendors for the centre.
Of the 1,400 personnel, 500 are direct employees of Unilever and the rest are from vendors.
Polan indicated the number of direct employees would double but did not say by when.
Paulman said the establishment of this centre reflects the growing importance of developing and emerging markets such as India for the Unilever business.
"Currently, D&E markets contribute 55 per cent of Unilever revenues.
"Unilever is making a fundamental shift towards allocating resources to D&E markets.
"D&E-led innovation and services will ensure that this is aligned to our high growth markets and will also service our developed markets in a very cost-efficient manner.
"The Unilever IT centre in Bangalore will leverage the strong IT & IT-enabled services vendor ecosystem in India," he explained.