Small Factories Act, Industrial Relations Code likely to be redrafted under pressure from Bharatiya Mazdoor Sangh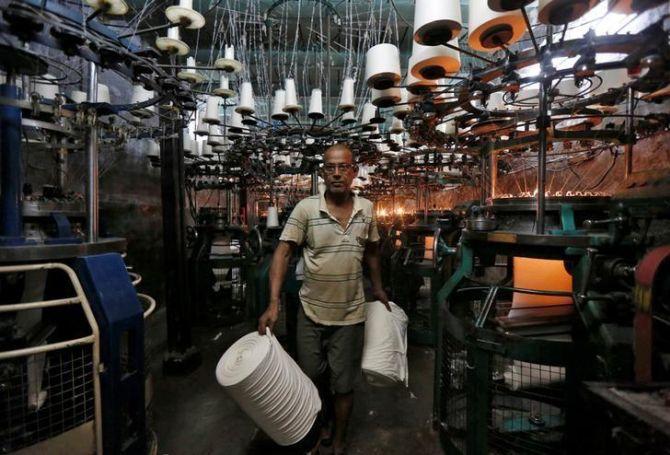 The Centre is likely to dilute provisions of two critical labour reform Bills, the Small Factories Act and the Code on Industrial Relations, under pressure from the ruling Bharatiya Janata Party's trade union wing.
The Bharatiya Mazdoor Sangh (BMS) held a demonstration last week protesting against the proposed Bills.
Following the rally, Finance Minister Arun Jaitley assured trade union leaders that both the Bills would be redrafted.
"He assured us that the drafts of both Bills would be redrafted after consultations with trade unions and our objections would be taken into consideration," BMS National President Saji Narayan told Business Standard.
According to the current draft, an establishment that employs up to 300 workers will not need government permission for closure and transfer of units.
"We want that section removed. We have demanded that it should be mandatory for all establishments to seek permission for closure," Narayan said.
The BMS has also opposed proposed tighter rules for forming trade unions.
The Bill aims to restrict the presence of outsiders in trade unions.
Officials say this will stop politicisation of trade unions.
The BMS said restrictions on the presence of outsiders in trade unions could become a tool for the government to restrict legitimate and elected members in unions in the future.
"All top trade union leaders have been outsiders.
"The Bill intends to weaken the trade union movement in India," Narayan said.
The BMS has also opposed a proposal for making provident fund and ESI optional for establishments with up to 50 workers.
"We want provident fund and ESI to be mandatory for all workers," Narayan said.
The assurances were provided at a meeting on Friday between BMS representatives, including Narayanan, and the labour-related ministerial panel headed by Jaitley.
Two other members of the panel, Labour Minister Santosh Singh Gangwar and Petroleum Minister Dharmendra Pradhan were not present in the meeting.
Ratings agency Moody's, while recently upgrading India's rating, has said further upgrades will depend on land and labour reforms that have been proposed but not carried out.
Photograph: Rupak De Chowdhuri/Reuters