Travel agent associations TAAI and TAFI have decided to move the Supreme Court to seek a review of its recent directive that had banned airlines from charging transaction fees in any form.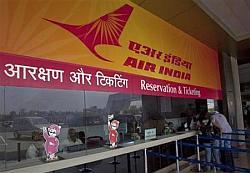 "We are an affected party of the court directives. We will petition the apex court for modifications in its directives and interim measures. We want a status quo ante," Travel Agents Association of India (TAAI) legal advisor Bhupendra Singh Chauhan told reporters in Mumbai last evening.

Chauhan said the petition is expected to be filed by this week itself, adding, "The court directives have been left open for interpretation."

The apex court, in a January 23 order, had directed all airlines not to charge any transaction fee from passengers and rapped the aviation regulator DGCA for failing to enforce its own circular issued earlier in December last year.

The directives came in the wake of a public interest petition in the Supreme Court in which the travel agents were not a party.

Earlier, the DGCA had, in a circular dated December 17 last year, asked all airlines to refrain from charging transaction fee, or booking fee ranging between Rs 350 and Rs 10,000 per ticket.

However, travel agents say banning the transaction fee, which forms the main chunk of their revenue, will be detrimental for the sector which is already reeling under the impact of lowering of fees by full-service carriers to 1 per cent from 9 per cent in early 2000.

"Currently 85-90
per cent of the ticketing is made through travel agents, who not only facilitate ticket bookings but a host of other services such as visa and forex requirements, etc, of the passenger.
"The absence of transaction fee will lead to massive unemployment as all costs are borne out of such fees," TAAI president Iqbal Mulla said.
The associations have already held talks with Aviation Ministry officials, including the Minister Ajit Singh, tourism secretary, besides meeting Air India and Jet management on the issue, Travel Agents Federation of India (TAFI) president Zubair Ahmad said.
"The Minister had told us that he would get back to us by today (February 11) but we are yet to hear anything from him," Ahmad said.
Earlier, the airlines used to remunerate travel agents for selling, handling, processing and servicing passengers on behalf of them. However, in 2008 when recession set, 16 major airlines, including Air India, and Jet Airways among others had abolished travel agents commissions to cut costs.
But after protest and boycott threats, domestic carriers gave in to the demand for commission, allowing them to charge 3 per cent on the base fare.