Credit Vidya helps lenders assess credit and fraud risk for thin-file and new-to-credit customers. Ranju Sarkar reports.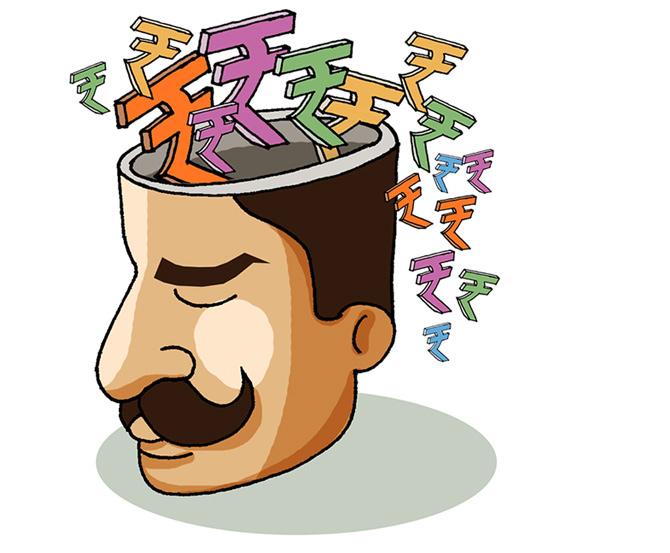 Illustration: Dominic Xavier/Rediff.com
When Riyaz Ahmed from Erode in Tamil Nadu took a loan to buy a motorcycle, he had very little to show as credit history or income proof. The 23-year-old worker gets paid in cash at a local loom unit and had only bought a TV on a loan before this.
Yet, finance firms have to take a call on such customers within an hour or half to ensure they don't walk away.
Credit Vidya, a Mumbai-based start-up, helps lenders assess the credit and fraud risk for such thin-file and new-to-credit customers.
The start-up raised $5 million this month from venture capital firms Matrix Partners and Kalaari Capital.
It uses traditional as well as alternative data sources to provide customer profiling, credit risk assessment, and fraud detection services.
"It could be the underwriting engine for the next 100 million borrowers," says Vikram Vaidyanathan, managing partner, Matrix Partners. "When you go to the next level of borrowers, there's not enough data and difficult to verify people. Credit Vidya combines alternative data to do the assessment."
Traditional credit bureaus rely on past payment track record on the loans/cards to give out credit scores. But there are over 350 million in India who are invisible to these credit bureaus.
'We aim to leverage their digital footprints for risk assessment so that they have access to transparent and affordable credit," says Abhishek Agarwal, co-founder, Credit Vidya.
Two things need to happen to strengthen the credit eco-system.
First, lenders need to assess the credit-risk of first-time borrowers more accurately and ensure they get only so much credit that they can repay on time.
"Our big data underwriting platform leverages machine learning intelligence to assess both credit and fraud risk of first-time borrowers," says Agarwal.
Second, small loans need to be profitable.
Most of the lending done today has multiple manual interventions. The high cost of underwriting prohibits the widespread usage of small-ticket unsecured debt.
Credit Vidya eliminates manual intervention by automating various steps of credit underwriting such as employment verification and contact point verification. This can reduce the cost of underwriting by over 50 per cent and the turnaround time for disbursal to under 30 minutes, says Agarwal.
Lenders benefit from faster approvals and lower cost of underwriting.
Over 20 lenders such as Bajaj Finance, Capital First, and Fullerton India have adopted its services.
Credit Vidya focuses on two-wheeler loans, personal loans, consumer durable loans, and has done 5 million credit assessments. It plans to enter credit cards and used-car loans.
"It has demonstrated the ability to process complex unstructured data for meaningful business insights," says a lender.
Bala Srinivasa, partner, Kalaari Capital said, "Credit Vidya has achieved remarkable growth since the last round of funding. As lenders aggressively expand their retail credit portfolios, it is imperative that they reduce the cost of customer acquisition and turnaround time without compromising on portfolio risk."