In the second-generation (2G) telecom spectrum auction, Bihar was the only circle where the finally discovered price was higher than the base set before the bids. Four operators - Idea, Videocon, Vodafone and Telenor - fought for 11 blocks of 1.25 MHz spectrum.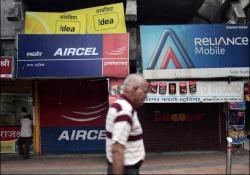 Why was Bihar so attractive? A key reason was the low base price fixed for the circle, compared to the revenue potential of this state.

A large migrant population with whom the family at home wants to keep in touch with and the general improvement in law and order there have helped make the state an attractive telecom market.

With a base price of Rs 42.51 crore (Rs 425.1 million), Bihar constituted only 1.2 per cent of the total base price for an operator getting pan-India spectrum. However, it constitutes 4.9 per cent of the country's telecom revenue, making it a lucrative market.

Its share of total telecom revenue, despite all the problems in the state, is higher than many of the country's other 21 circles, such as Punjab (3.7 per cent), West Bengal (3.2 per cent), Haryana (2.1 per cent), MP (4.6 per cent), the city of Kolkata (2.6 per cent) and even Kerala (4.3 per cent).

Also, it is a market with huge potential, as the teledensity is only 46.75, lowest in any state; the country average is 77
per cent. Meaning, a large voice market waiting to be tapped beyond the 63 million subscribers in the state.
Says Rajan Mathews, director general of the Cellular Operators Association of India: "The Bihar circle is very reasonably priced and considering the low teledensity, there is a large upside, especially in voice, which is what (the) 1,800 MHz (band) is all about."
Revenue data till June show for Bharti Airtel, the state is their fifth largest market in the country; for Reliance Communications, their fourth largest.
The failure of Delhi and Mumbai to attract any bidders was apparent even earlier, with the hefty base price imposed for these cities being nearly 40 per cent of the total for pan-India spectrum, though their share in total telco revenue for the country being just over 15.5 per cent.
In Karnataka, the same problem kept away operators - its share of the base price was a high 9.4 per cent but contribution to the telco revenue pie only 7 per cent.