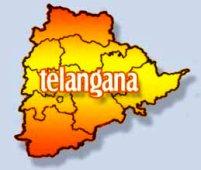 The Union government's move to initiate the process for a separate Telangana state has raised both political and business concerns.
To begin with, there's a debate over the possibility of bifurcating Andhra Pradesh or forming three states comprising coastal Andhra Pradesh, Rayalaseema and Telangana to accommodate the aspirations of the people of the three regions.
It's simultaneously being discussed whether to make Hyderabad the capital of Telangana or convert it into a Union Territory as is being demanded by a section of people.
However, regardless of what is decided, there's concern that the image and business of sectors such as real estate, information technology and pharmaceuticals could take a beating, especially if Hyderabad is also changed as a result of the bifurcation or trifurcation, or if the newly-formed state (or states) give preference to local workers.
The concerns are not without reason. Consider this: IT exports from Andhra Pradesh alone stood at Rs 32,000 crore (Rs 320 billion) last financial year -- almost 18 per cent of the total IT software exports from the country.
Moreover, Andhra Pradesh is the bulk drug capital of India, which produces almost Rs 15,000 crore (Rs 150 billion) worth of bulk drugs (raw materials for manufacture of final medicines) of the Rs 20,000 crore (Rs 200 billion) worth of domestic production. Real estate developers, too, feel there will be a lull in the flow of investments into Hyderabad in the near future.
Opinion on the impact is divided.
"Home-grown" IT companies, for instance, are a worried lot. Most of them are keeping various options open, like exploring locations within and outside the state to shift operations. IT majors like Infosys, Wipro and Cognizant, which have bustling operations in Hyderabad, however, declined comment, saying the issue was 'politically connected'.
"We see no negative impact on IT companies in the long run. In the short term, there will be concerns on ongoing projects like the ring road which is being built, or the enhancement of e-governance," said Som Mittal, president of National Association of Software and Service Companies, apex IT association and trade body.
M Narasimha Rao, vice-president and head of Infosys' Hyderabad operations and president of the Hyderabad Software Exporters Association, said, "The development took place last night, so we couldn't discuss it with any of our members or the managing committee. It is too early to speculate anything."
"Overseas customers look at stability. Anyone having a captive centre in Hyderabad will be concerned. So, it is better that stability returns as quickly as possible," said Zensar Technologies Vice Chairman and CEO Ganesh Natarajan.
Prithvi Information Solutions Limited managing director Satish Kumar said: "If they put conditions like only people of Telangana can work in Hyderabad, it can be catastrophic."
G V Kumar, chief executive officer and managing director of Chennai-based technology company, Megasoft, concurred that "this latest development is definitely something that is really worrying us. However, I am confident that IT being the largest employer in Hyderabad, they will take care to ensure that they don't kill the golden goose."
The general level of uncertainty and all the uproar for the last 10 days had affected businesses, said to Suresh Reddy, chairman and managing director of Ybrant Digital.
Pharma companies, on their part, may find their emerging manufacturing hubs in the Andhra region and the existing units in Telangana. While over 200 companies, mostly medium-sized, are functioning in and around Hyderabad, almost all future expansions are taking place in Vizag SEZ, which falls in the Andhra region.
M Narayana Reddy, president, Bulk Drugs Manufacturers Association of India, Hyderabad said the industry would continue to receive government support irrespective of the split. "Whether we have two states or one, no one will want to leave us out. Industry is essential for the growth of the state and we are not going to be seriously affected," he said.
Venkat Jasti, managing director of Suven Life Sciences, a discovery research felt 'the uncertainties will certainly have a negative impact'.
Amit Mitra, secretary general of Ficci, said the 'impact may be positive from the business point of view since smaller states that have been carved out of larger states tend to be more proactive and manage information better…All this, of course, is contingent upon the state government convincing investors that it means business.'
The real estate sector is nervous. "People will now wait and watch before making any investments," opined M Ajay Kumar Reddy of Ajay Realty and Infra.
A P Builders Forum president C Sekhar Reddy, however, believes there will not be much impact on real estate prices. "The builders are already selling at rock bottom prices. Prices of apartments have been brought down from Rs 3,600 per sqft to Rs 2,600 over the past one year. The builders can't bring down the prices further without incurring losses," he said.
An analyst said that with the possibility of Telangana state, "there can only be distress sales".
If Hyderabad is not made the capital of Telangana, which other city in the region will be its capital? Realtors are confident it will be Warangal, which is about 150 kms from here. In such a case, it is being speculated that land prices will go up by more than 100 per cent in the historical city, which was the capital of Kakatiya kingdom.
Director of Rachana Builders of Warangal, V Raji Reddy, said land prices in the city currently ranged between Rs 1,000 and Rs 2,000 per sq yard on the outskirts and Rs 15,000-20,000 per sq yard in prime areas. "The prices will double within six months if people expect Warangal to become the capital."
In Visakhapatnam, several people are anticipating that the port city, with an airport, SEZs and major industries, will be the capital of Andhra if Hyderabad goes with the Telangana state. Consequently, they expect a steep rise in the real estate prices."
Realtors in Vijayawada are also anticipating rise in prices, as they are hopeful that the city, which is centrally located, will be the capital of Andhra. For instance, local observers said, the price of land near the Eluru Road would go up to Rs 65,000 per yard from Rs 50,000 at present.
On the other hand, if Rayalaseema is carved out as a separate state as is being demanded by the people of the region, it is being anticipated that either Kurnool or Tirupati will be the state capital. In such a case, the local people anticipate a steep rise in real estate prices.
"The real estate prices in Kurnool, Kadapa and Tirupati will move up significantly," said Ramaiah Yadav, a real estate dealer in Kurnool. Kurnool was the capital of Andhra Pradesh before Hyderabad.
Similarly, a Tirupati-based real estate dealer said land prices in the temple town would 'go up by 100-400 per cent' if it was made the capital.