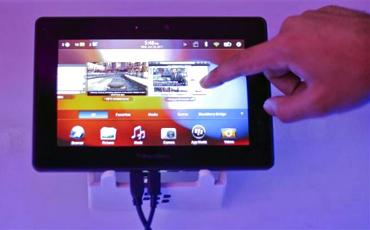 The Indian device makers which had planned to launch tablet personal computers by the end of the year face competition from telecom operators.

Reliance Communications has launched a seven-inch tablet at Rs 13,000 per piece and Bharti Airtel's Beetel at Rs 8,000 a piece.

Companies like Micromax and Karbonn, which were planning to launch tablets by Diwali, claim these recent launches would have no effect.

"Tablets at extremely low prices will compromise on user experience. We will be doing nothing of that sort. For our tablet, we will keep the cost down but the features intact," said Vikas Jain, chief executive officer of Micromax.

"The company plans to launch tablets in both seven-inch and 10-inch categories.

Shashin Devasare, executive director of Karbonn Mobile, agrees.

"A device is not complete if it is not carrying the necessary meaningful applications. It is not the price point alone which will make a difference for consumers," he said.

"People who are using high-end phones are those in high income groups and they would not go for a low-end tablet," said Alok Shende, principal analyst and co-founder, Ascentius Consulting.

Since good high-end smartphones cost around Rs 25,000 apiece, analysts say it is very unlikely that these consumers would go for a low-end tablet, in the sub-Rs 10,000 category. And, low-priced tablets do not bring pride of ownership.

"Even though there are a large number of tablets available, the consumer is still trying to understand the real usage and utility of these devices. Also, buying computing devices is not high on the Indian consumer's agenda. Till the time tablets do not become primary devices in a consumer's life & win mind share, there won't be significant adoption," said Vishal Tripathi, principal analyst at Gartner.

The most popular are those in the premium category, such as the iPad by Apple and Samsung Galaxy Tab, which cost upwards of Rs 46,000 and Rs 32,000, respectively, in their high-end models.

Experts say the low-end priced devices were a success for mobile phones where there was a utility associated.

Low-cost tablets might not find similar buyers, they say. Mobile phones which are priced low, at around Rs 3,000, have seen a huge surge in sales due to the calls and SMS utility they come with.

This model had been hugely successful in the tier-2 and tier-3 cities. Tablet buyers, on the other hand, do not go only for utility and look for features.

For such competition to thrive, there should be a market big enough to support it.

Research by Cybermedia pegged annual sales of tablets at one million. Experts say while there would be adoption in the corporate and enterprise segments, consumer adoption would be slow.


Image: BlackBerry PlayBook | Photograph: Reuters