Employees at Tata Consultancy Services' (TCS) centre at Espoo and Salo in Finland walked out of their jobs on Thursday, according to international media reports.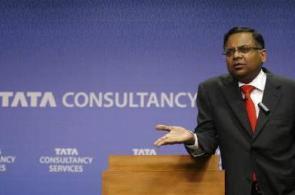 About 160 staff were protesting against job cuts, and the protest is expected to last till Friday morning, reports said.

Reports also suggested the company was laying off workers who were part of the Nokia deal it signed early this year.

When contacted, a TCS spokesperson said: "TCS has begun collective consultations in Finland with employee representatives. The consultation process is aimed at streamlining TCS' operations in selected areas and harmonising them with its global operations. The negotiations are expected to be concluded after six weeks. TCS is committed to supporting all potentially
impacted employees throughout this process. Until the consultations with employee representatives are complete, TCS will be unable to provide any further details."
Industry sources said the lay-off may be part of the deal that Nokia has signed with TCS and HCL Technologies earlier this year. According to the deal details, the phone manufacturer had transferred 820 employees to TCS and HCL Technologies and was to cut further 300 employees, primarily in Finland. This was the last anticipated reductions as part of Nokia's focused strategy announcement of June 2012.
Nokia India's communications team could not be contacted for comments.
TCS' Nordic operations comprise over 4,500 professionals working across Sweden, Finland, Norway, Denmark and Iceland, servicing leading Nordic companies such as Nokia, Ericsson, TDC, ABB, Telenor, NETS and SAS.