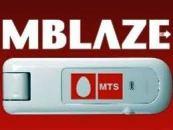 Photon, the brand name for Tata Teleservices' dongle-based wireless Internet service, has got a shot in the arm after Russian telecom operator Mobile Tele Systems closed operations of its India business -- Sistema Shyam Teleservices -- in 13 out of 22 circles.

MTS operated its dongle-based service under the brand name MBlaze, TTSL has been increasingly shifting its focus to the high-value data business as demand for pure voice services is slowing.

Photon, which is the market leader in wireless internet service with 40 per cent share of the subscriber base, is using this opportunity to consolidate its position.

MBlaze was the third largest in this space following Reliance Communication's Netconnect.

Closure of its service in 13 circles had put about 300,000 of its customers in a spot. And that is where Photon has stepped in.

"The company has devised circle-specific tactics for acquisition of these customers," says Gurinder Singh Sandhu, chief marketing officer at TTSL. "These include aggressive tariff, high bundled data on first recharge along with visibility campaigns," he says.

MBlaze was particularly strong at the lower end of the market because of heavy discounts it offered on dongle, the piece of hardware used to connect with wireless internet connection.

It offered dongles priced at about Rs 1600 for about Rs 800 coupled with discounted tariff for data use in the first year.

This led to pre-paid customers changing their dongle every year as it turned out to be cheaper along with discounted tariff.

SSTL could offer these services at lower cost as it was allotted pan-India spectrum in August 2008 at a low cost under telecom minister A Raja.

In February 2012, the apex court cancelled 122 licenses of 22 mobile operators including MTS's 22 after questioning the moves of Raja, and ordered fresh auctions for sale of the spectrum.

This left SSTL with only one circle in Rajasthan.

In March, the company chose to acquire the spectrum through auction in only eight circles because of the high base price.

It paid Rs 3,639 crore (Rs 36.39 billion) to the government for using the spectrum in eight circles for the next 20 years.

This is in contrast to Rs 1,626 crore (Rs 16.26 billion) that it had paid earlier for 22 circles which was adjusted against the higher cost for the eight circles.

This naturally means that the company would now no more be able to play the low- cost game with heavy discounts that it offered earlier.

"While MTS has vacated the low end of the market in 13 circles, it has brought an opportunity for others for rational pricing in all circles,"
says Nilanjan Mukherjee, chief revenue officer at Reliance Communications.
As per industry estimates, the telecom industry earns about Rs 9,500 crore (Rs 95 billion) revenue from data business from both large screen (notebooks) and small screen (mobile handset) users.
While the division of revenue from both set of users is not available, it is estimated that there are about eight million subscribers for dongle based internet service and this is expected to grow at a rate of 50 per cent for the next four to five years.
TTSL's market leadership position is because it operates on both CDMA as well as GSM technology.
Its CDMA service called Photon started in 2008 and is available in 19 telecom circles.
This offers a maximum speed of 6.2 Mbps.
The GSM service called Tata Docomo Photon 3G, started in 2010, is available in nine circles and offers maximum speed of 7.2 Mbps.
The users have so far appreciated the CDMA technology based product more as it offer better connectivity within walls.
Reliance Communications is the only other dual technology player that competes with it and has the second largest market share. But its focus on post-paid customers has not allowed it to become the largest in subscriber base although it claims to enjoy the highest revenue share.
The company, however, did not specify the exact revenue earned from the service. MTS's MBlaze has been the other product which could compete with Photon and Netconnect with the advantage of the CDMA technology.
With its operations now getting limited, even RCom will benefit.
However, observers say Photon will gain more as its offerings are more tuned to MBlaze's high proportion of low-cost pre-paid customers, while RCom puts more focus on the post-paid segment.
The GSM players, which earlier could not offer the service under their 2G (second generation) spectrum, started the dongle-based wireless internet in 2010 when they were allotted 3G spectrum. Bharti Airtel, Vodafone India, and Idea Cellular offer this service under their respective brands.
But the real challenge for Photon is not from rival companies but users' preference for the small screen.
"Data uses are shifting from large to small screens as smart phone penetration grows rapidly," says an analyst with a foreign brokerage who did not wish to be identified as he is not authorised to speak to media.
Also one can use a smart phone with 3G connection as a router to create Wi-Fi hot-spot through which internet can be accessed even on a notebook.
"This can limit use of dongles in the next four to five years," he says.