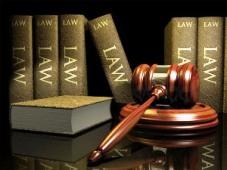 The Supreme Court has disposed of petitions filed by a telecom industry body and Idea Cellular Ltd, which sought cancellation of Tata Teleservices Ltd's GSM licences and inclusion of its spectrum in auctions.

The Cellular Operators Association of India, industry body representing GSM operators, had argued that TTSL's spectrum was allotted through the same press release issued on January 10, 2008, which led to the cancellation of 122 licences.

Idea Cellular in its petition sought that the Supreme Court should direct the government to take back TTSL's 83.6 MHz GSM spectrum and put up the "entire freed-up" spectrum of 514.8 MHz on auction.

The apex court in February 2012 had cancelled all licences issued on January 10, 2008, citing irregularities in the allocation process.

The telecom regulator did not include TTSL's spectrum in the 'freed-up' spectrum as there was confusion about the spectrum held by duel technology players.

TTSL holds both CDMA and GSM spectrum.

TTSL got its CDMA licences way before 2008,
but got permission to own GSM spectrum after this date.
In the order passed on Monday, apex court judges G S Singhvi and K S Radhakrishnan, referring to an earlier detailed order, passed on February 15, said: "No further order is required to be passed in this petition and the same is disposed of as such."
On February 15, the Supreme Court had rejected the curative petitions of Sistema Shyam, Videocon Telecommunication, TTSL and Idea that sought setting aside of the court's February 2, 2012 order on cancellation of licences.
The Supreme Court disposed of the petitions because TTSL was not allotted new licences.
It got the GSM spectrum after an amendment in the Unified Access Service Licence that allowed the use of dual technology.
Responding to the petitions by COAI and Idea, the department of telecommunications had filed an affidavit in the Supreme Court on September 20, 2012, stating the decision to permit the use of dual technology by these companies required no interference as the GSM licences the company held were different from those cancelled by the verdict in the 2G case.