Mobile operator Idea Cellular on Thursday reported jump of nearly 29 per cent in consolidated net profit at Rs 308.18 crore (Rs 3.08 billion) for the fourth quarter ended March 31, driven by growth in voice minutes and high data usage.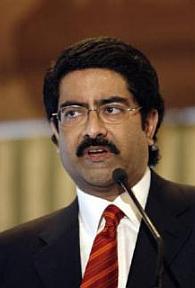 The company's net profit stood at Rs 238.98 crore (Rs 2.38 billion) in the same period last fiscal.

Total revenues for the company during the January-March 2013 quarter rose by 12.88 per cent at Rs 6,061.38 crore (Rs 60.61 billion) from Rs 5,369.69 crore (Rs 53.69 billion) in the corresponding period last fiscal.

For the year ended March 31, net profit of the company rose by 39.82 per cent at Rs 1,010.93 crore (Rs 10.10 billion) as compared to Rs 722.99 crore (Rs 7.22 billion) in the last year.

"The high revenue growth is led by sharp expansion of voice minutes at 8.5 per cent to 143.4 billion, on sequential quarterly basis, indicating consumer demand for mobile telephony is
robust," the company said in a statement.
Idea's net profit from international long distance grew to Rs 8.82 crore (Rs 88.2 million), from 5.86 crore (Rs 58.6 million).
"The Q4, FY'13 has the highest data adoption by Idea customers' with 4.5 million sequential quarter addition, as the EoP base of data users grew to 26.2 million, now contributing 6.6 per cent to service revenue," the statement said.
The active 3G subscriber base for the company stands at 5.1 million and average revenue per user for data stands at Rs 55, it added.
"Idea continues to strengthen its competitive standing by investing in long term value creators, launched 2,432 GSM sites and 1,595 3G sites, expanded optical fibre network to 74,000 km and strengthened its presence in NLD, ILD, ISP, data services and smartphone device business," the statement said.
It added Idea is the biggest net gainer nationally in the Mobile Number Portability programme.
Shares of the company closed at Rs 116.25, up 1.22 per cent, on the BSE.