In the last couple of months, top Indian IT services providers, including TCS, Infosys, Wipro and HCL Tech have announced setting up cyber threat management centres in the US and Europe.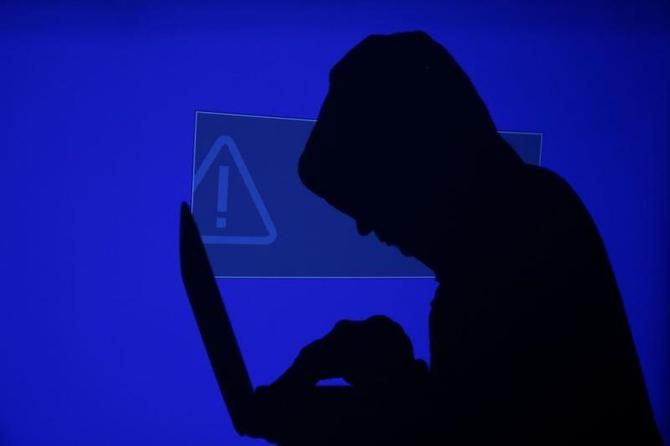 As remote working by employees at global enterprises triggers the fear of large-scale cyber attacks, Indian IT firms, which provide technology security services to these companies globally, are augmenting their capabilities in this area.
In the last couple of months, top Indian IT services providers, including Tata Consultancy Services (TCS), Infosys, Wipro and HCL Technologies have announced setting up cyber threat management centres in the US and Europe.
The intent is to stay closer to customers and keep their enterprises secure and cyber-resilient while meeting data and cyber sovereignty regulations, say experts.
Recently, TCS announced the launch of 10 new threat management centres across the globe that will focus on providing cybersecurity services to its enterprise customers.
These centres, which are located in Manchester (UK), Bloomington (US) and Spain, among others, would offer comprehensive and integrated threat management services across IT, operational technology, Internet of Things (IoT) and Cloud ecosystems.
HCL Technologies, last month, launched its first Cybersecurity Fusion Centre (CSFC) in Europe.
The centre, located in Sweden, will holistically monitor IT, IoT, Industrial IoT and factory operational technology environments.
It uses insights from multiple cyber threat intelligence sources for proactive targeted threat hunting.
"Cybersecurity is a key focus for HCL as it plays a vital role in enabling organisations to transform in a rapidly evolving world where new-age applications, Cloud and IoT are defining the future of digital enterprise," said Maninder Singh, corporate vice-president (cybersecurity services) at HCL Technologies.
He added, "Our CSFCs enable this by defending organisations' digital assets and the Gothenburg Centre is perfectly placed to effectively meet the most complex needs of our global customers."
The cybersecurity centres are a good way to expand security services and will contribute "nicely" to our security revenues, according to C Vijayakumar, chief executive officer (CEO) of HCL Technologies.
The Noida-headquartered company already has five such cyber-security centres globally in Dallas and Chennai, Noida and Bengaluru.
The centres are springing up due to visa-related issues and cybersecurity benefits to IT companies' global delivery centres.

For example, HCL Tech has a delivery centre in Gothenburg to provide IT outsourcing and transformation services to automobile major Volvo.
"Due to remote working and a ransomware attack on a major IT firm earlier this year, clients need more assurance on the cyber front from service providers," said Pareekh Jain, an outsourcing advisor and founder of Pareekh Consulting.
"Service providers and companies need to be one step ahead of the cybercriminals.
"These typically involve basic security consulting, managing anti-virus software, conducting dummy attacks, red-box testing and finally identify vulnerabilities. This is conducted across factories, oil units and banks," he said.
IT firms may also lose out on other lucrative businesses such as Cloud and digital transformation deals if their cybersecurity protocols and practices are not sound, Jain added.
Infosys, too, announced a similar cyber defence centre (CDC) in Indianapolis earlier this year. Apart from this, the Bengaluru-based firm has five other centres globally.
The CDC teams are guided to perform security incident monitoring and response, and malware analysis.
This ensures complete visibility and round-the-clock security to assure digital trust.
Cybersecurity has assumed significance as work from home has become the new normal for employees and clients.
This has made IT service providers more vulnerable to data leaks and cyber-attacks.
According to Acronis Cyber Readiness Report 2020, 39 per cent of global companies experienced a videoconferencing attack in the past three months as workers depend on external apps such as Zoom, Cisco Webex, and Microsoft Teams for remote collaboration.
India witnessed the highest rates globally, with 66 per cent of local companies reporting having encountered videoconferencing attacks, the report added.
Malware attacks such as ransomware have jumped during the pandemic, with 31 per cent companies reporting daily cyber attacks and half being targeted at least once a week.
India reported twice as many attacks as any other country, followed by the US and the UAE.
In April, IT services major Cognizant became a victim of the 'Maze' ransomware attack that caused disruptions to some of its clients.
The company, which has about 200,000 employees based in India, said it provided clients with indicators of compromise and other technical information of a defensive nature.
Ransomware typically logs users out of their own systems through forced encryption of data and asks them to pay a ransom if they want to access the encrypted data.
Photograph: Kacper Pempel/Reuters