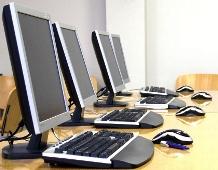 India's leading information technology services providers, while scrambling to win new, large deals, may be losing out on the existing client base, according to analysts.

Infosys and Wipro have seen that happening, as their revenue growth has been hit.

Companies such as Tata Consultancy Services Ltd, Infosys, Cognizant Technology Solutions Corp and Wipro manage well over 700 clients.

While managing large client base puts pressure on the management bandwidth to engage with them, during tougher times, there seems to be an overwhelming focus on managing the large or anchor clients, according to a JP Morgan note.

"In other words, business tends to leak from quarters that larger companies tend to least expect while they are so consumed in maintaining market-share with their key clients and/or winning new deals," say research analysts Viju George and Amit Sharma of JP Morgan in the report.

The report also points out that the loss of existing market share to competition from unforeseen quarters is a damage that laggards like Infosys and Wipro have suffered.

"The market has seen vendor consolidation and some of the players have suffered.

"The senior management of TCS in its recent analyst meet clearly said they will gain due to vendor consolidation in 2013," said an analyst, who attended the TCS meet on condition of anonymity.

Though players like Infosys and Wipro have been adding clients on a regular basis, they have not seen an equivalent impact on their revenue growth numbers.

"If we look at the large deal flow at Tier-1
IT companies, the wins have been very healthy. However, this has not reflected in significant revenue growth.
"A case in point is Infosys, where the TCV (total contact value) over the last four quarters would exceed $4 billion (Rs 21,940 crore), based on our calculations.
"Yet, revenue growth over the last four quarters has been 0.7 per cent CQGR (compounded quarterly growth rate)," said research analysts Ashwin Mehta and Pinku Pappan of Nomura Equity Research in a report.
"In our view, this indicates that the leakage in existing revenues is significant, which has not been backfilled. Similar trends have been visible at other companies as well, where deal flow announcements have been solid but underlying revenue growth has not been as strong," they add.
The market share shift has not only affected Indian IT services providers, but also global players.
Multinational corporations such as International Business Machines and Accenture have become more mature in their global delivery operations.
"Accenture, in particular, has beaten Indian IT competition on outsourcing (cost-efficiency) growth over the last four quarters.
"So, essentially the question is not Indian IT vs MNC IT, rather it has become more of which players in the top Indian IT, and MNCs, will lead the way," says the Nomura report.
"In this context, players such as Infosys, Wipro among Indian IT and Hewlett-Packard Co, Cisco Systems Inc and local European vendors among the MNC IT side have been the laggards, while Cognizant, HCL Technologies Ltd, TCS and Accenture have gained and IBM, to some extent, has held on, in our assessment," it adds.