Promoter says he sold a third of his firm to deliver Rs 251 handset.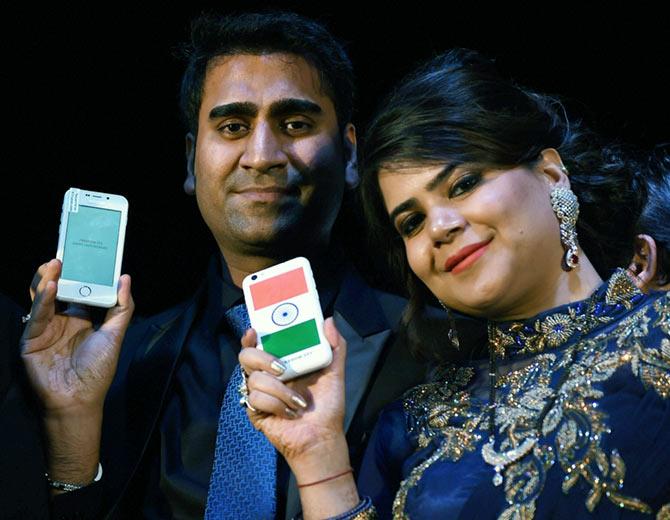 Mohit Kumar Goel said he had to sell a third of his company Ringing Bells, to deliver the world's cheapest smartphone Freedom251, which would begin shipping on Friday.
Experts have reckoned a loss of Rs 920 on each of the handsets priced at Rs 251 because the bill of materials is Rs 1,180.
Ringing Bells is ready with 200,000 handsets and the subsidy has crossed Rs 23 crore.
"I am person of humble origins. We never had that kind of money," Goel said, adding he sold a 33 per cent stake in the company he founded to a third-party manufacturer Sachidanand Enterprise, which was assembling the devices in Haridwar.
After postponing delivery a number of times in the past four months, Ringing Bells is set to ship the first lot of 5,000 Freedom251 handsets on Friday.
Sachidanand Enterprises is a company registered in Delhi with paid-up share capital of Rs 1,38,71,000.
No transfer of Ringing Bells' shares to Sachidanand Enterprises was found in filings with the Registrar of Companies (RoC).
According to documents available with the RoC, Goel's father Rajesh Kumar, mother Sushma Devi and wife Dharma Goel have resigned from the board of Ringing Bells.
Anmol Goel took over as additional director in mid-June. It is not clear how many shares the two Goels now hold in the company.
The corporate affairs ministry has instructed the RoC to investigate Ringing Bells.
Goel said Ringing Bells had received Rs 70 crore from various sources, including distributors and the equipment manufacturer.
"We have raised Rs 40 crore from many of our 240 distributors," he added.
Ringing Bells on Thursday announced the launch of a high definition LED television and seven more handsets.
It plans to subsidise future Freedom251 handsets from profits in the new products.
However, industry executives said selling a 32-inch LED TV at Rs 9,900 was not possible without incurring losses.